Want to sell or consign your equipment?
Call us and learn how!
Se Habla Español
Dallas:
972-642-0513
---
Houston:
713-690-1231
---
Irving:
972-579-4612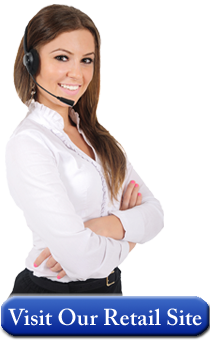 Main Auction Services
New & Used Restaurant Equipment Online Auction
Main Auction Services, Inc. is a family owned and operated company bringing more than 35 years of combined experience in the restaurant, food service and related industries to the internet sales marketplace. Main Auction Services offers a wide variety of quality, new and used restaurant equipment, kitchen supplies, appliances, furniture and decor. Main Auction Services buys and sells restaurant equipment in Texas, Oklahoma, Louisiana and nationwide, with inventory arriving on a daily basis. This inventory is made available to you through scheduled restaurant equipment online auctions. Whether you need to buy or sell one piece, or the contents of an entire restaurant, Main Auction Services is your resource for late-model restaurant, bakery and bar equipment. Call today to speak with a restaurant equipment specialist.
---
Auction:

Appliances, Tools, Fitness & Outdoor Living

Online Auction




10/04/2016 - Irving TX (DFW)



Date:
Tuesday 10/04/2016
Time:
10:00 AM CT
Location:
2100 E Union Bower Rd, Irving, TX 75061
Description:

Lifetime, Coleman, Magic Chef, Yamaha, Sundolphin ....
New Sundolphin Journey 10 Ss Kayak, New Sandusky Utility Cart, Yamaha Raptor 700r Replica, Red Umbrella Patio, New Air Compressor 12v 300 Psi, Oster Food Processor, Stackon 14-Gun Safe, New Sentinel 18- Gun Security Cabinet, New Design House Tri-View Medicine Cabinet, New Golds Gym Slant Bench, Murray 2 In 1 Push Mower, Coleman Instant Screened Canopy, New Assorted Hand Bags, Avanti / Magic Chef Residential Microwaves, New Lot Of Libbey Cooler / Rocks Glasses, New Knife Rack With Black Insert, New Grundfos X Water Pump, New Expandable Closet Organizer, New Twist Stepper With Handle Bar, Marquis Electronic Calculator, Prime Well Rim/ Tire P205/75r15, Dyna-Glo Charcoal Grill, New 20 X 10 Ozark Trail Canopy And Much More…
---
 
Auction:

New & Used Bar & Restaurant Equipment Online Auction 10/07/2016 - Grand Prairie TX



Date:
Friday 10/07/2016
Time:

10:00 AM  CT

Location:
1718 West Main Street, Grand Prairie, TX 75050
Description:

Turbo Air 92" 3 Door Refrigerated Pizza Prep Table On Casters, Gusto Equipment Gas 6 Burner Hot Plate, Manufactured In 2014, Vulcan Gas 50" 30 Gallon Tilting Skillet, Heavy Duty Stainless Steel 3 Compartment Sink With Faucets, Drains, And Dual Drain Boards, Taylor 2 Flavor Ice Cream Yogurt Soft Serve Machine, Green World 21" X 19" Stainless Steel 1 Compartment Mop Sink, Wooden Tables With Metal Bases, Henny Penny 2 Half Door Pass Thru Holding Cabinet On Casters, Green 28" 20 Qt Stainless Steel Kettle, New Bk Resources 17" X 15" Stainless Steel Wall Mounted Hand Sink With Faucet, Cornelius 8 Head Beverage Fountain Drink Ice Dispenser, Great Condition! Beverage Air 93" 3 Door Refrigerated Prep Pizza Table, Duke 44" Stainless Steel Electric Well Steam Table On Casters, Duke Electric Half Size Convection Oven, Bizerba 13" Blade Meat Slicer And More…
---
Auction:
Outdoor Living, Sports & Homewares Online Auction
10/10/2016 - Houston TX 

Date:
Monday 10/10/2016
Time:
2:00 PM CT
Location:
12922 Hempstead Hwy, Houston TX 77040
Description:
Masterbuilt Smart Digital Electric Smoker, Better Homes & Gardens Gas Grill, Everlast Heavy Bag Kit, Razor Pocket Mod Electric Scooter, Worx Cordless Lawn Mower, Toys, Pools, Majik Triple Threat Sport Center, Bedding Collections, Fisher Price Rocker, Jump Starter, Outdoor Inflatable Movie Screen, Luggage, American Kids Play Tee-Pee Tent, All Power 10000 Watt Portable Generator, Motorized Thunder Boat, Blinds, Picture Frames, Rugs, Ceiling Fan, Canopy, Coleman Sundome Tent, Ozark Trail 10 Person Family Cabin Tent, Fire Pit, Banzai Adventure Water Slide, Sentinel 10-Gun Security Cabinet, LG Room Air Conditioner,

Lifetime Youth Kayak

& More....
---
Auction:

New & Like New Restaurant & Kitchen Equipment (Scratch & Dents) Online Auction




10/11/2016 - Irving TX (DFW)



Date:
Tuesday 10/11/2016
Time:
10:00 AM CT
Location:
2100 E. Union Bower Rd, Irving, TX 75061, Phone 972.579.4612
Description:

New Captive Aire Vent Hood, New Brown Walk-In Combo Freezer & Cooler, New Turbo Air 27" 1 Door Reach In Refrigerator On Casters, New Atosa 27" 1 Glass Door Reach In Freezer On Caster, Manufacturer 1 Year Warranty, New Turbo Air 36" 2 Door Under Counter Refrigerator On Casters, Metro Electric Heated Holding Cabinet On Casters, New Lincoln Impinger Electric Conveyor Pizza Oven, New Bk 48" Stainless Steel 2 Compartment Bar Sink With Drain Board, Winco Electric Rice Cooker Warmer, New Proud 72" 3 Door Under Counter Refrigerator On Casters, 1 Year Manufacturer Part Warranty, True 54" 2 Glass Door Reach In Freezer On Casters, Manufactured In 2012, New Wood Frame Restaurant Chair (High Quality), New Wood Frame Bar Stool, New Katchall Tableware Retriever, New Delfield 52" X 18" All Stainless Steel Work Prep Table, New Turbo Air Stainless Steel 3 Door Freezer, Aht 49" Ice Cream Chest Freezer On Casters, New Radiance 12" Gas Counter Top Griddle And New Bunn Frozen Beverage Machine And Much More…
---