Want to sell or consign your equipment?
Call us and learn how!
Se Habla Español
Dallas:
972-642-0513
---
Houston:
713-690-1231
---
Irving:
972-579-4612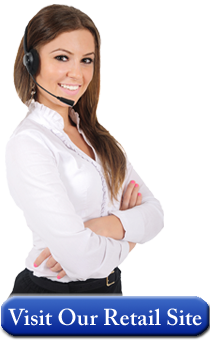 Main Auction Services
New & Used Restaurant Equipment Online Auction
Main Auction Services, Inc. is a family owned and operated company bringing more than 35 years of combined experience in the restaurant, food service and related industries to the internet sales marketplace. Main Auction Services offers a wide variety of quality, new and used restaurant equipment, kitchen supplies, appliances, furniture and decor. Main Auction Services buys and sells restaurant equipment in Texas, Oklahoma, Louisiana and nationwide, with inventory arriving on a daily basis. This inventory is made available to you through scheduled restaurant equipment online auctions. Whether you need to buy or sell one piece, or the contents of an entire restaurant, Main Auction Services is your resource for late-model restaurant, bakery and bar equipment. Call today to speak with a restaurant equipment specialist.
---
Auction:

Appliances, Toys, & Fitness Equipment

Online Auction




02/27/2017 - Irving TX (DFW)



Date:
MONDAY 02/27/2017
Time:
10:00 AM CT
Location:
2100 E Union Bower Rd, Irving, TX 75061. Phone: 972-579-4612
Description:

Omega Juicer, Rubbermaid, Everlast, Coleman, Ozark Trail, Ryobi, Epson, Black And Decker, Bradley, Brinkman, Multimedia Bluetooth, Disney Frozen, Pyrex, Better Homes and More Brand...
New! Mitaki Tilting Flat Panel Tv Bracket (37"-70"), New! Diamond Cut 19 Pc Surgical Stainless Steel Set, New! D.01-6 Air Soft Gun, New! Metal Hammers, Sony Dream Machine Fm/Am Clock Radio, Elite Fitness Gravity Inversion Table, Elison Professional Dj Box, Wooden Bar Stools, G.E. Electric Dryer, Toro Lawn Mower 149cc, Dewalt Cordless Drill, Home Elite 13" Electric Trimmer, 85" Floral Sofa Bed, Uniden Pro Sos Xl Cb Radio, New! Seasonal Heritage 12 Pc Dinnerware Set, New! Chocolate Mfb Recliner Chair, New! Better Homes Seasonal Set Of 6 Heritage Dinner Plate, New! Coleman 52 Qt Extreme5 Cooler, New! Decor Flame Infrared Electric Stove, Hiland Telescopic Adjustable Electric Heater, New! Infinity Plus-Over Sized Zero Gravity Chair, New! 6.5ft Pre-Lit Crystal Pine Tree, New! Mainstays Coordinated Bed Set- Queen Size, New! Pop Up Green House 4ft(D) X 8ft(W) X 3ft(H) And Much More…
---
Auction:

Restaurant, Bar & Kitchen Equipment Online Auction

02/28/2017 - Irving TX (DFW)



Date:
TUESDAY 02/28/2017 

Time:
10:00 AM CT
Location:
2100 E. Union Bower Rd, Irving, TX 75061
Description:

Southbend Electric Half Size Convection Oven, Krowne 48" Stainless Steel Jockey Box With Hand Sink, Bottle Rail And Faucet, Cold Tech 47" 2 Door Refrigerated Sandwich On Casters, Turbo Chef Commercial Microwave/Convention Oven, Merry Chef Commercial Microwave/Convection Oven, Kitchen Aid Household Mixer With 3 Attachments, Dean Gas 40 Lb Deep Fryer, Perlick 18" X 24" Stainless Steel Under Bar Draindboard, Toastmaster 2 Drawer Food Warmer On Casters, Vulcan 24" Electric 4 Burner Stove With Oven On Casters, Grindmaster Coffee Grinder, Eagle 36" X 18" Stainless Steel Jockey Box, Star Max 24" Electrical Countertop Charbroiler, Advance Tabco 17" X 15" Stainless Steel Wall Mount Hand Sink With Faucet, Cambro 22 Gallon Full Size Poly Food Containers, New! Hussman 2 Glass Door Reach-In Refrigerator, Crathco Triple 5 Gallon Refrigerated Beverage Dispenser, Saniserv Durafreeze Ice Cream/Yogurt Machine, Supreme Metal 71" Stainless Steel 4 Compartment Bar Sink, Cambro 22 Gallon Full Size Poly Food Containers, Turbo Air  60" Sandwich Prep Table And Much More…
---

 
Auction:
2 Complete Pizzeria & Restaurant Equipment Online Auction 03/07/2017- Garland Texas
Date:
Tuesday 03/07/2017
Time:
10:00 AM CT
Location:

Preview and Pickup Location: J&R Concessions 1109 E. Walnut Street, Garland Texas, 75040

Payment Location: Payment must be made at Main Auction Services, 1718 West Main St, Grand Prairie TX 75050 or by phone 972 642 0513

Description:

New 18x12x6 Rubbermaid Storage Bins , American Range Majestic Convection Oven, Cambro Hot Hold Cabinet, Like New 20" Ultra D.C 2000 Floor Buffer, Sanitaire Carpet Cleaner, Brand New Cal Flame Propane Grill!!!, Brand New 55" Jet Shower Head Setup, Red U Shaped Heavy Duty Booths., 11" Stainless Steel Plate Cover, 20"X26"70" Baking Sheet Rack, Hobart Two Tray Dishwasher, Cash Fast Atm, Wooden Counter With Cabinets, Hobart 60 Qt Pizza Dough Mixer, Rolling Baking Sheet Rack, Vulcan 80 Qt Mixer On Casters, Hobart Mixer Attachment Chopper, 96" Beverage Air Pizza Prep Table, Frymaster Warming Station, 60" Stainless Steel Table, Ice Bin, Cleveland 40 Gallon Gas Tilt Kettle, Middleby Marshall Double Stack Gas Pizza Oven, Delfield Two Door Under Counter Refrigerator, Bki Convection Oven With Rotisserie Oven On Casters, Great Shape!, 12' Stainless Steel Vent-A-Hood With Fire Suppression And Bottle, 12' Stainless Steel Vent-A-Hood With Fire Suppression And Bottle, Frymaster Three Bay Electric Fryer, Scottsman Ice Machine Head And Much More…
---
Auction:
New & Like New Restaurant & Kitchen Equipment (Scratch & Dents) Online Auction -03/09/2017 IRVING TX (DFW)

Date:
THURSDAY 03/09/2017
Time:
10:00 AM CT
Location:
2100 E. Union Bower Rd, Irving, TX 75061, Phone 972.579.4612
Description:

New! Merco 26 1/2" Stainless Steel 2 Half Door Heating Holding Cabinet On Casters, Manufactured In 2013, New! Delfield 56 1/4" X 26" Drop In Cold Food Well, New! Garland 47" Gas Counter Top Griddle With Thermostatic Controls, New! 24" Electric Hot Dog Roller Grills With Warmer, Manufactured In 2014, New! Merco 17 1/2" Holding Cabinet, Manufactured In 2012, New! Franke Sinfonia Coffee Espresso Machine With Cleaner System, Manufactured In 2011, New! Merco 27" Fried Food Holding Station, Manufactured In 2015, New! Delfield 36" Drop In Refrigerated Display Case, Manufactured In 2016, Nice! Sun Fire 36" Gas 6 Burner Stove With Oven, Nice! Wooden Restaurant Chair, New! Turbo Air 48" 2 Door Under Counter Work Top Refrigerator With Casters, Scotsman 500 Lb Air Cooled Ice Maker With Bin, Nice! 24" Stainless Steel Ice Jockey Box With 2 Tier Bottle Rail, New! Carlisle 14 1/2" X 10" 6 Compartment Food Tray, True 54" 2 Glass Door Reach In Freezer, 120" Stainless Steel 3 Compartment Sink With Dual Faucets And Drainboards, New! Turbo Air 25" Solid Door Reach In Freezer With Casters, 2014 Ice O Matic Ice Maker with Ice Storage and Transportation System And Much More…
---
Auction:
Date:
THURSDAY 03/16/2017
Time:
10:00 AM CT
Location:
1718 West Main Street, Grand Prairie, TX 75050
Description:

Nice! Vulcan Gas Double Stack Full Size Convection Oven, Good Condition! Scotsman 250 Lbs Air Cooled Ice Maker And Bin, Win Holt 8 Ft All Stainless Steel Work Prep Table With Upper Shelf, New Metal Frio 27" Sandwich/Salad Refrigerated Prep Table On Casters, Great Condition! Lincoln 59" Gas Double Stack Pizza Oven, Manufactured 2011, Brand New! Atosa 40 Lbs Gs Deep Fryer With 2 Baskets And Manufacture Warranty, Brand New! Radiance Gas 36" 6 Burner Stove And Oven With Manufacturer Warranty, Great Condition! Captive Air 72" Stainless Steel Vent Hood, 48" & 42" Wooden Round Tables With Bases, Nice! Longhorn Locker Red 45" 3 Locker Stand, Great Condition! Delfield 27" Stainless Steel 1 Door Under-Counter Refrigerator On Casters, Manufactured 2013, Good Condition! Manitowoc 280 Lbs Air Cooled Ice Machine Ice Maker With Bin, New! Turbo Air 3 Glass Door Reach In Merchandiser Refrigerator And Much More...
---