Want to sell or consign your equipment?
Call us and learn how!
Se Habla Español
Dallas:
972-642-0513
---
Arlington:
682-252-4020
---
Irving:
972-579-4612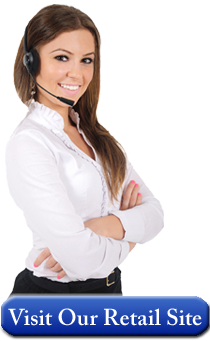 Guy Fieri Celebrity-Filled Tribute to Restaurants
Save The Date
This June, "Guy's Restaurant Reboot" will feature the likes José Andrés, Rob Gronkowski, and Diplo, and give away surprise grants to deserving businesses.
Helping Others is the name of the community Guy Fieri has been working on since last March 2020. Let's go back for a moment in time. As the story goes, Guy Fieri was self-isolating at his northern California home, trying to figure out what he could do for the restaurants and service industry workers whose livelihoods were already being threatened by what was rapidly becoming a global health crisis. He started making phone calls, and quickly convinced the National Restaurant Association and its nonprofit Educational Fund to partner with him to launch the Restaurant Employee Relief Fund. And the rest is now history.
After a few weeks, he'd already raised over $8 million. Last month, this well loved and upbeat Food Network personality and restaurateur announced that his Relief Fund had brought in almost $25 million in donations, allowing him to give more than 43,000 restaurant employees a one-time grant of $500. Guy says a lot about his love for the people and the industry
"After more than a year of non-stop do-gooding, and constantly worrying about... well, the entire service industry, you wouldn't blame Fieri for taking a break or asking someone else to step up for a change—but that's not how Guy Fieri operates. "As long as I'm above ground, as long as I can help out, I'll do it," he told Food & Wine. "My friends and family get a kick out of it, because I've got my own restaurants and projects, but I get more fun and inspiration out of this. I was raised by amazing parents to be community-oriented, and I've got a good platform to work from. I'm fortunate to be in the position I'm in, so I'll do it as long as I can, and as long as people listen."
So what's next... Fieri has taken charge of another project that he hopes can benefit the restaurant workers that he loves. On Saturday, June 12, Fieri will be hosting Guy's Restaurant Reboot Presented by LendingTree, a prime-time special that he hopes will be both a celebration of the restaurants that have been able to endure the challenges of the past year. In addition to that, he also hopes that it will be a source of encouragement for the next generation of restaurant owners.
Take a look below at the scheduled event promotions: