Want to sell or consign your equipment?
Call us and learn how!
Se Habla Español
Dallas:
972-642-0513
---
Houston:
713-690-1231
---
Irving:
972-579-4612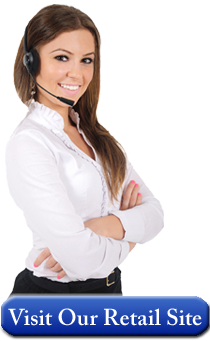 Main Auction Services
New & Used Restaurant Equipment Online Auction
Main Auction Services, Inc. is a family owned and operated company bringing more than 35 years of combined experience in the restaurant, food service and related industries to the internet sales marketplace. Main Auction Services offers a wide variety of quality, new and used restaurant equipment, kitchen supplies, appliances, furniture and decor. Main Auction Services buys and sells restaurant equipment in Texas, Oklahoma, Louisiana and nationwide, with inventory arriving on a daily basis. This inventory is made available to you through scheduled restaurant equipment online auctions. Whether you need to buy or sell one piece, or the contents of an entire restaurant, Main Auction Services is your resource for late-model restaurant, bakery and bar equipment. Call today to speak with a restaurant equipment specialist.
---
Auction:

Restaurant, Bar & Kitchen Equipment Online Auction 07/21/2017 - Irving TX (DFW)

Date:
FRIDAY 07/21/2017

Time:
10:00 AM CT
Location:
2100 E. Union Bower Rd, Irving, TX 75061
Description:

Delfield, Blodgett, Captive Aire, Hobart, Everest, Turbo Air, True, Wells, Bunn, US Range and Much More ....
Nice! 76" Single Sided Booths, Thunderbird 30 Qt Mixer, True 48" 2 Door Under Counter Sandwich Prep Table, Everest 65" Bottle Cooler On Casters, Perforated 7 Step Steel Rolling Ladder, Delfield 27" 1 Door Under Counter Refrigerator On Casters, Hobart 20 Qt Mixer With Attachment, Nice! Wood Restaurant Table With Base, Us Range Gas Range Stove With Oven, Blodgett Gas Double Stack Full Size Convection Oven, Holman Electric Radiant Convection Oven, Pitco Stainless Steel 35 Lb Gas Fryer, Jackson Conserve Xl Dishwasher, Royal 36" Refrigerator Display Case, 36" Jockey Box With Cold Plate, Bunn Dual Slushy Machine, Wells 24" Electric Counter Top Griddle, New! White Hampton Dining Chairs, Seaga Glass Door Refrigerator, Nice! Captive Aire Stainless Steel Vent Hood, New! 10 Ft Folding Cafeteria Table, Nice! Wooden Frame Chairs With Black Cushion, 12ft X 30" Stainless Steel 3 Compartment Sink With Faucet And Much More…
---
Auction:

Appliances, Toys, & Fitness Equipment

Online Auction

07/25/2017 - Irving TX (DFW)



Date:
Tuesday 07/25/2017
Time:
10:00 AM CT
Location:
2100 E Union Bower Rd, Irving, TX 75061. Phone: 972-579-4612
Description:

FITNESS, APPLIANCES, OUTDOOR LIVING, BIKES!
Black And Decker Drill 8v Lithium, New! Nectar Lot Of 25 Amethyst Polarized Sunglasses, New! Clorox 4 In 1 Disinfectant And Sanitizer, New! Consume Natures Way Cleaner, Odor Eliminator, Stain Remover, Drain Maintainer, New! Sylvania Flourescent Light, New! Proplus Chrome Universal Fit Diverter Bath Spout, New! Kent 20" Fantasy Girls Bike, Good Condition! Dynacraft 16" Boys Hot Wheels, Huffy Marvel Spider Man 6v Battery Powered Motorcycle Ride On, New! 9" Semi Smooth Surface 3/8" Nap, New! Huffy 26" Mens Cranbrook Cruiser, Razor Electric Scooter, New! Fisher Price Motor Harley Davidson Cycles Tough Trike, Ge Refrigerator, Residential Electric Stove And Much More...
---
Auction:

Former Bakery, Frozen Yogurt Store, Restaurants & More Online Auction

07/25/2017 - Houston TX



Date:
TUESDAY 07/25/2017
Time:
10:00 AM CT
Location:
12922 Hempstead Hwy, Houston TX 77040
Description:
Including Equipment from 5 Former National Chains(Less than 2 Yrs Old), a Bakery, Frozen Yogurt Store & Much More Coming Soon....Metal Bar Stools, Hoshizaki & Turbo-Air 2 Door Reach-In Freezers, Toyota Forklift, 2 Yr Old Manitowoc 500lb Ice Makers, Potis Gas Doner Gyro Vertical Broilers, Restaurant Chairs, Booths, Recent Model Taylor Soft Serve Twin Twist Air-Cooled Yogurt Machines, Pyle Speakers, Subwoofer, New Stainless Work Tables, Equipment Stands, Brand New Equipchefs 1 Door Reach-In Refrigerator, 3 Compartment Sink, New Curved Glass Deli Case, Back Bar Coolers, Exhaust Fan, US Range 6 Burner Gas Range with Flat Griddle, Cheesemelter & 2 Ovens, Vulcan Electric Convection Oven, Gas Fryers, Hobart Slicer, Oil Filtration System, LED Signs, Barely Used Garland Gas Convection Oven, Robot Coupe, 2014 True 2 Glass Door Freezer, Wrought Iron Patio Chair, Fast Zap Digital Timers, Twisted Ice Frozen Drink Machine, 2 Yr Old Frymaster Gas Fryers, Flat Griddles, Induction Cooker & More!

Now accepting Consignment for our next Auction!
---
Auction:

3 Former Restaurant and Kitchen Equipment Online Auction 07/28/2017 - Grand Prairie TX



Date:
Friday 07/28/2017
Time:

10:00 AM CT

Location:
1718 West Main Street, Grand Prairie, TX 75050
Description:

Montague Full Size Electric Convection Oven, Hobart 2 Door Reach In Freezer, Cambro Half Size Insulated Hot Food Holding Transport Container, Scotsman 330 Lbs Air Cooled Ice Maker Machine With Bin, Manufactured In 2008, Turbo Air 1 Glass Door Reach In Refrigerator, Toastmaster 4 Drawer Food Warmer On Casters, 59" Stainless Steel Bar Back Serving Station With 29" Ice Jockey, 15" Drain Board And Sink With Faucet, Montague Full Size Electric Convection Oven, Vulcan Full Size Gas Double Stack Oven On Casters, Very Nice! 48" X 24" Wood Restaurant With Base, Nu-Vu Electric 2 Half Door Heating Proofer On Casters, Hot Food Boxes Inc. 2 Door Heating Holding Cabinet On Casters, True 3 Glass Door Reach In Refrigerator, Manufactured In 2014, Nice! True 60" Pizza Prep Table, Manufactured In 2013, Delfield 27" 1 Door Under Counter Refrigerator On Casters, Manufactured In 2013, American Range 36" Gas 6 Burner Stove/Oven On Casters, Well Maintained! Krowne 36" Stainless Steel Ice Jockey And Much More…
---


Auction:
Former Mexican Restaurant Online Auction 08/04/2017- Dallas Texas
Date:
Friday 08/04/2017
Time:
10:00 AM CT
Location:

Preview and Pickup Location: 4402 ASH LANE, DALLAS TEXAS 75223.

Payment Location: Payment must be made at Main Auction Services, 1718 West Main St, Grand Prairie TX 75050 or by phone 972 642 0513

Description:

FORMER MEXICAN RESTAURANT...Solid Wood Chair "Hand Carved", 61" Single Booth Opening, 36" X 36" Wood Table Hand Carved, 60" X 30" Restaurant Table With Base, Barstools, Lifetime 96" X 30" Folding Table, Banquet Metal Folding Chairs, Acroprint Employee Clock-In Time Recorder, 27" Wooden Statue, Wood Server Tray Stand, 64" X 40" Bar Mirror "Guinness", Hamilton Beach Milk Shake Blender, 42" X 52" Deco Frame "Mexican Restaurant", Curtis Beverage Coffee Maker, Carter Hoffman Stainless Steel Chip Warmer, Wood Armoire, Gas 6 Burner Stove With 24" Griddle And 2 Ovens, Gas 36" Charbroiler With Stand, Imperial Gas 35 Lb Fryer, True 48" Refrigerated Sandwich Prep Table, 109" Stainless Steel Expo Line, Gusto Gas 18" Stock Pot, Deco Deer Head Wall Mount, Vollrath Servewell Electric 2 Well Steam Table And Much More…

---