About Main Auction Services, Inc.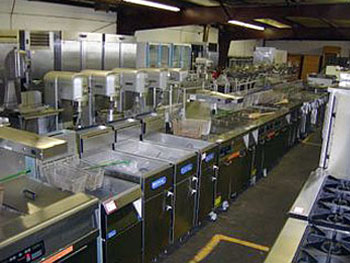 Main Auction Services, Inc. is a family owned and operated company. Specializing in auctions featuring used and new commercial restaurant, bar and bakery equipment, Main Auction Services also provides inventory liquidation and appraisal services, in addition to its internet based auction services. Complete packaging, specialized crating and nationwide freight services are available. Local delivery service is available in the Dallas / Fort Worth metro area for auction purchases. Equipment financing options may be available in the near future.
Now with locations on Main Street in Grand Prairie, TX - centrally located within the Dallas / Ft. Worth metroplex - and in the northwest Houston, TX area, Main Auction Services is we positioned that take care of your restaurant equipment needs. Main Auction Services has recently added home furniture, decor and appliances to the company's offerings. Main Auction Services is a member of the National Auctioneers Association, the Texas Auctioneers Association, and the Restaurant News Association.
With family members buying and selling restaurant and commercial kitchen equipment since 2003, our staff has many years of diverse experience in the food service, auction and related industries.
Our Staff
Francois Faucon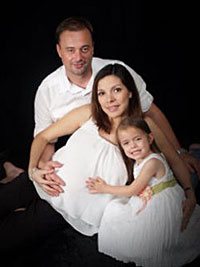 Francois has over 25 years of experience in the food service industry. With a Bachelors Degree in Restaurant Management, Francois has worked in France, England, Canada and the United States, cooking in the kitchens of the Ritz Carlton luxury hotel chain. His most recent position was as a Corporate Chef for the La Madeleine restaurant chain, developing new menu items for 63 locations nationwide. Francois is currently one of the partners in Main Auction Services where his primary responsibilities include equipment purchasing. Francois is happily married, with two children. He speaks English, French and Spanish.
Melva Salinas
Melva has over 17 years of experience in the auction industry and business management. She previously worked with a company that specialized in auctioning vehicles. Melva has a Bachelors Degree in Accounting and is a Licensed Auctioneer in the State of Texas (TX Lic.# 17112). Melva is currently one of the partners in Main Auction Services where her primary responsibilities include managing all auction operations and office administration. Melva speaks English and Spanish.
Maria Torres
Maria has over 12 year of customer service experience. She currently serves as a customer service representative and office administrator for Main Auction Services.