Want to sell or consign your equipment?
Call us and learn how!
Se Habla Español
Dallas:
972-642-0513
---
Arlington:
682-252-4020
---
Irving:
972-579-4612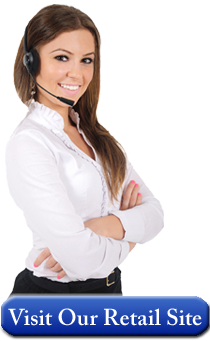 Restaurant Industry In 2022
Identify The Next Trends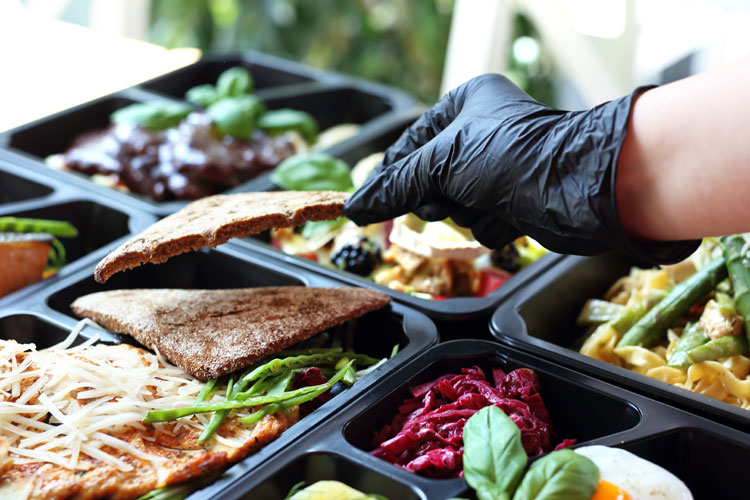 Main Auction Services is looking forward to the future of our industry in 2022 and beyond. Uncertainty in the restaurant industry after the pandemic has formulated many challenges and uncertainties; but it has also helped shape and accelerate key trends we can identify as we move forward. How we move forward in today's business in 2022 and beyond requires innovation and a real change in perspective. Whether you need additional restaurant equipment, new or used equipment for meeting those needs, Main Auction Services is here to help.
Main Auction Services is your best resource for late-model restaurant, bakery and bar equipment in the Texas region. In addition to commercial restaurant equipment, Main Auction Services occasional has residential furniture, kitchen & bath fixtures, appliances, electronics and décor. Let's examine new 2022 considerations for your business.
Going more digital has prompted trends that will remain and keep us moving forward. Online ordering, delivery, curbside pickup and alcohol options where applicable must be factored in to promote growth this coming year. The Good News for you: You Can Become a restaurant leader in your community!
What's Next for your restaurant is easy. Here are some beginnings to consider:
Secure your presence in multiple online ordering applications
Enable direct ordering on your own website
Prioritize planning for a complete menu with food quality and delivery
Consider online and table ordering options with delivery by runners
Enhance catering trucks, events, and delivery with local organizations for maximum impact
Robotics and their future in your restaurant setting
"The good news is that delivery has increased significantly. According to an article by Boston Consulting Group, "Delivery's market share jumped from 7% in 2019 to about 20% in 2020. Across the industry, digital ordering now represents 28% of all orders compared with 10% before the pandemic, with most brands showing increases."
This is great news for any restaurant in any city. The next vision for your company will certainly be an interesting one for all small business. The latest tech news indicates virtual restaurant brands will become more and more important as sales and profit margins increase over the last 2 years. The hope is as more and more chefs design for off premise customers, deliver or cater that food, and push into the next best thing you may find yourself running multiple brands out of your kitchens by 2025. Say catering, delivery, institutional, universities, school lunch programs, and even concessions for various events in your local communities.
Additional food variety to meet your core customer cravings, as well as new client tastes could be something you need to check into. Global cuisines, healthy meals, unusual ingredients, specials in season, promotion of additional local farm crops can all be a part of the circle of options you offer to your vital customers. Making sure they have what they need when they need is still the essence of all basic marketing and while how you do that may change; remember they are still the reason for your hard work. Whether you prepare meals on wheels, church suppers, school cafeterias meals, or just provide the best meal at an affordable price, always remember that the client is why we love to cook. After all it's all about our love to cook for everyone.
Using social media in your ongoing online presence is a point for consideration in 2022. In part driven by the pandemic, consumers have been seeking variety and new types of food choices: global cuisines, healthy meals, unusual ingredients, etc. The trend has increased thanks to social media. TikTok, for example, has been a huge influence, exposing people to new food ideas and spreading diversity. In fact, a recent viral craze featured "onigiri," Japanese rice balls. In the UK, Million Pound venue has indicated some of their clients began and still solely depend on Tik Tok and Instagram for delivery in there local community.
2019, and 2020 have given new ideas and trends to dining patrons travel faster around the globe now, and food is no exception. By adding virtual restaurant brands, a restaurant is able to quickly introduce new cuisines with a lower investment, and the restaurant's partner handles menu development and marketing to drive demand. Along with those ideas off premise dining will continue to be popular and it's up to you as a restaurant owner to rethink how the actual physical layout of your restaurant can be changed to work best for maximum profits.
Does your restaurant layout shift to the new needs you have coming into 2022 and beyond? The main options to consider here on the business cycle, staff and customers will all be important. Shifts in percentage of front of the house dining space and limited back of the house, and open options to consider food for events, catering trucks, concessions etc. Is your drive thru setup adequate for delivery, and a designated patron area for food pick up. A shift in how your staff works from home may require additional ideas on how to be creative on building healthy catering business.
It can be an option to consider newer orders are more likely to be individually packaged — box lunches, for example, instead of large trays of shared food. And in our new working world, managers with remote workers might want to send food gifts or treats to their employees — for example, 100 individual packages of gourmet cookies, pizza deliveries for a virtual pizza party or fresh produce baskets. In situations where concessions are prepared, delivery options for local pick up is necessary, and delivery by your staff for weddings, sports events, or office breakfast or lunch options can be brand new.
Looking Into Delivery Robots Which Can Become More Mainstream - With delivery orders taking off, last-mile delivery is key, but it has been reliant on people. In order to meet the increased demand, we must retool for future growth, efficiency and cost-effectiveness. Driver staffing is stretched and the costs need to come down for consumers, so the opportunity is wide open for automation and technology to step in. While some cities are already testing or using robots for delivery; increased emergence will likely be a way to increase service and profits; but may take some time to become viable in the long term.
It's been a long 2 years for the foodservice industry as a whole. Most of us will not want to look back in fondness on the pandemic, perseverance, ingenuity and technology have helped to fast track into a new era for the restaurant industry. Now, as we near 2022, transformational opportunities are wide open for both restaurants and consumers. The table is set. Are you ready to eat?
---
Alex Canter, CEO of Nextbite and Ordermark, is a restaurant industry innovator. He was raised in the kitchen of world-famous Canter's Deli.