Want to sell or consign your equipment?
Call us and learn how!
Se Habla Español
Dallas:
972-642-0513
---
Arlington:
682-252-4020
---
Irving:
972-579-4612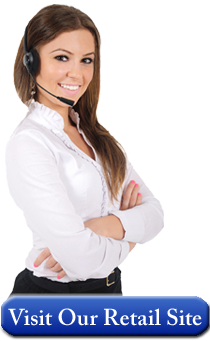 2017 Top Beverage Trends
Enhance & Change Beverage Options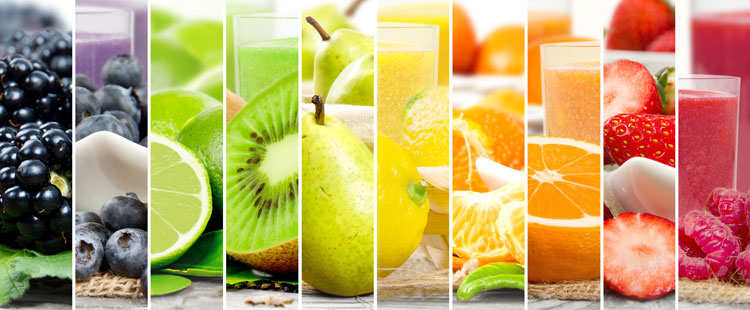 If you are running a busy neighborhood restaurant, feeding bar crowds, inviting patrons to speciality cuisines, or opening a new gig, 2017 Beverage Trends need to be a top priority for you. Daily business decisions vs. long term strategy follow deep fast changing and lucrative fast changing trends. While you may have to change options to see what works for your location, charting a successful course for 2017 is key to Booding Sales this coming year. Main Auction Services has 3 services this month you need to be aware of: Used Restaurant Equipment For Sale, Restaurant Equipment For Sale, and Restaurant Equipment Auction opportunities for bidding purposes. We invite you to join us every month for the best and greatest types of restaurant equipment for sale here in the Dallas, Texas market. It is our pleasure to serve you.
January and February are starter months for the Top Trends for 2017 in a variety of categories. This article is going to focus on the new trends for 2017 in the Beverage arena. Restaurant Equipment Auctions are held every week here at Main Auction. Be sure that you register to access these weekly auctions for all registered bidders. The Used Restaurant Equipment For Sale here is extremely varied, and if you are in foodservice of any kind, this would be a place to begin your search. Be sure to read this article and determine if Beverage equipment is something you plan to place a bid on for the restaurant equipment for sale in the current auction.
Keep The Heat - Tongue-tingling heat remains top eschalon in beverages, cuisine and served with flavor profiles that offer a more balance in the selection process. Hot trends predicted by Industry leaders Baum Whiteman in New York will help you operators chart the successful courses this year. Juices, soft drinks, lemonades, cocktails, and new additions like chilies, lemongrass, turmeric, ginger and tempered with a touch of sweet served cold and hot are definitely options.
Cold Brew - Smooth and less bitter than hot coffee products in restaurants, bars, special community events and tastings will be smart new additions to many home town cuisine events. Cold brew reports rank 5th in non alcoholic beverage trends according to National Restaurant Associations What's Hot in 2017 Culinary Forecasts.
Healthy Enhancements - Good nutrition, flavor, and wellness from beverages is in. Protein enhanced flavored waters, lattes, fused with green teas are being billed as superfoods. Turmeric, Ginger, and Kefir are 3 new agents to try and include vinegars, molasses and purported health benefits are touting Best Beverages of the Year right now.
#1 Draft Pick - Yes, Coffee is still the number 1. Splashing to other foodservice outlets are trendy new nitro coffee on draft. The cold brewed kegged and infused nitrogen headed beverages have a head like beer and will be showing up in a draft line near you soon. Be the first to create your very own products.
Shake It Baby Shake It - Extreme Shakes like freakshakes which are fully loaded milkshakes with mounds of ice cream, whipped cream, sauces and candies are now starting meals.
Sour Is The Sweet Spot - Sour Beers continue to deliver pucker inducing flavors like house fermented pickles, vinegars, shrubs and kimchi. Andrew Freeman named sour brew the "The Beer Of The Year" for 2017 and things like Flanders red, Berliner Weisse are popping up on beer lists around the country. Expect Wheat Beers to lend tart salty tastes, and are hailed as definite startes for restaurant bars.
Remember to source close to home as you create, purchase and keep stocked beverages and foods you need for 2017. Wine, spirits, beers are the top 3 in rankings and coffees roasted in home based roasters will define those signature blends for your discriminating patrons.
Remember to consider non-dairy milks - Plant based eating is an aggressive dairy alternative with almond milks, soy milks, coconut milks as top features for vegan and vegetarians alike. Maybe decide one mile to make daily and infuse into your bar beverage menu.
Growing interest in plant-based eating is spurring trial of dairy alternatives like almond milk, soy milk and coconut milk. Andrew Freeman & Co. cited the Los Angeles eatery Sqirl for making almond milk in-house daily. The housemade half and half at by CHLOE., a vegan restaurant New York, is a cashew and almond cream blend.
Flavored Waters To Quench - No Soda is now on the tends list everywhere. Predicting sparking waters to replace these sugary items, college campuses feature hydration stations with waters flavored with fruits, herbs, and palate cleaning cucumbers.
Breakfast Choices All Day Are The New Craze - Traditional, brunches, and yes even heartier bruch style fare are merchandising coffees that need more time to appreciate while dining. Millenials forgoe breakfast and want these Breakfast Options for lunch and are willing to hang out to get them on a regular basis.
Beverages in 2017 is a mixed bag as we see from the statistics above. Staying ahead of the curve is going to be easy for you as a restaurant owner. You see the challenges with the variety of styles and flavors above, but the bottom line is what will the tastes of your clients be. Recommendations call for more time to disclose the options and even more important the supply matrix in your current geographic location. Finding reliable sources for any changes you are determined to make will be required prior to any advertising you may make.
As you consider supply chains, remember that Main Auction, your favorite Restaurant Equipment Auction company will be standing by to assist you with all the used restaurant equipment for sale you must consider with these offerings you may select. Restaurant Catering Supplies options with service, plates, dinnerware, smalls, blenders, holding cabinets, produce storage in new cooler options, and barware for new services options like test tube shot glasses, well drink glasses or specialty Espresso Machines for the new products they use. The sky is the limit here at Main Auction Services.
Whether you need to buy or sell one piece, or the contents of an entire restaurant, Main Auction Services is your resource for late-model restaurant, bakery and bar equipment. Call today to speak with a restaurant equipment specialists. Used Restaurant Equipment For Sale, Restaurant Equipment For Sale, and Restaurant Equipment Auctions, Main Auctions Restaurant Equippers Are Here To Serve You

1718 West Main Street • Grand Prairie, Texas 75050 • 972-642-0513
12922 Hempstead Hwy • Houston, Texas 77040 • 713-690-1231