Want to sell or consign your equipment?
Call us and learn how!
Se Habla Español
Dallas:
972-642-0513
---
Arlington:
682-252-4020
---
Irving:
972-579-4612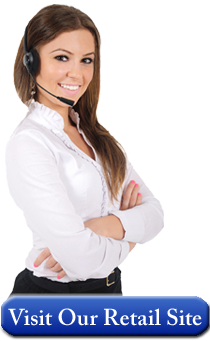 Curbside Pickup Programs Continue
Keep In Touch With Patrons Offering Family Sized Meals
New products to serve your customers better is a serious consideration as restaurants all across the nation reopen. Serving lines of prepared foods for quick take out, holiday service settings, packaged meals available at curbside, family meals packaged for 4, 6, or 8 people have been given priority. The need for restaurant equipment to facilitate these new options is why Main Auction Services is here offering new auctions on quality restaurant equipment, bar equipment, smalls, and take out packaging.
If you have already extended these revenue options for your restaurant; be sure to check out the current auctions coming up this week on the website. If you haven't begun the process yet, make a point of calling Main Auction right now and talk to one of our staff professionals to help you make the best decision on purchasing all your new restaurant equipment needs.
As states reopen Cafe's, Convenience Stores, Kiosks, Schools, Colleges, and Universities, and restaurants, the challenges presented by this idea have inspired a shift in the demand and frequency of snacking. Main Auction Services is here to assist you with this transition. Prep areas, sinks, tables, steamers, and new and hot trendy recipe's for creative products to support your dining operations in restaurant equipment must meet all this new demand. Setting up additional holding areas for catering to said institutions, events, and lectures is common and may require a second look.
As restaurants open fully, many owners have elected to continue curbside dining services. Why you may ask, but the answer is simple. Meeting need with need is the end goal of all marketing programs right? So what better to continue to stay in touch with your regular dining patrons; by providing meals for families. New menu items will be a focus of your existing clients. Chefs are bringing great vibes back by keeping familiar friendly meals and side dishes they have grown accustomed to when they dined with you in the past.
For most of us, our patrons know us for the food we have served them in the past. Developing personal relationships upon their return means as long as the food is still great, we will more than likely retain these same clients. Word of mouth can also work in our favor as new referrals of friends of existing patrons. All restaurants can cultivate ties through its food. That's been harder to do during COVID-19, but now that our patrons are getting out to shop, continue entertainment options, we as restaurant owners can let them know we are caring and connected.
In addition to restaurants serving those yummy meals into 2021, the community curbside grocery pickup, sponsored meal kits, family options for dining, and take out cocktails will continue to general additional revenue models to that bottom line. Prepared meals, self service options for sides, desserts, and microwaveable offerings, dining patrons will be lead to what is trending and convenient for their family and friends until everything is available. Dining in house, curbside dining pick up, addition of food truck options, pre-orders for catering, and regular services returning prior to Covid 19 days closures insure you stand by your best dining patrons.
Additional options for new styled advertising has been a challenge for many restaurant communities. Selling branded gear and gifts like cups, t-shirts, hats, coozies, and the like are now options for revenue streams. Dining trending for the person who now works from home and wants to stay there to eat has never been easier.
Reaching those working from home may still be a bigger challenge, staying relevant in the minds of our best dining patrons can assist them in making their new lives more manageable. As a restaurant owner, you can find a way to help y our customers with their work-life balance at home, by providing healthy, nutritious meals and giving people time back with their families by doing less cooking. If you decide to package these new curbside pickup meals, they can be designed to feed four to six people. Thereby keeping customers excited and engaged. Keeping up with what is trending across the US is the popular thing to do and can continue long after in house dining returns.
Do not forget about marketing for Holiday Options on your meals curbside. Use the website, gear, ads, social media, and TV to spread the news. Customers can pick up salads, soups, tapas, gourmet burgers and casseroles, along with breads and holiday menus at the same time. Early registration options for Easter, Mothers Day, Fathers Day, and Graduation events is simple and can be planned for ahead of time for foodservice orders.
Remember that nothing replaces great food and excellent customer service; but that can be just the beginning. All restaurants must deliver the same exceptional customer service that their clients have come to expect. While staffing issues abound; make hay while we return to the new normal. Give your patrons a way to decide what they might like about life after Covid 19 in your restaurant.
Your new mantra should be: We're looking forward to the day we can come in contact with our customers face-to-face. When we do, it's all good.
Whether you need to buy or sell restaurant equipment, Main Auction Services, Inc. can help. We have both new and used equipment that starts at a great price. You can check out our current auctions, and register to bid and sell, here. We even buy and sell residential pieces, like kitchen and commercial bath fixtures, appliances, and commercial furnishings and electronics. Contact us today to get started!
310 West Main Street • Grand Prairie, Texas 75050 • 972-642-0513
2100 E Union Bower Road • Irving, Texas 75061 • 972-579-4612