Want to sell or consign your equipment?
Call us and learn how!
Se Habla Español
Dallas:
972-642-0513
---
Arlington:
682-252-4020
---
Irving:
972-579-4612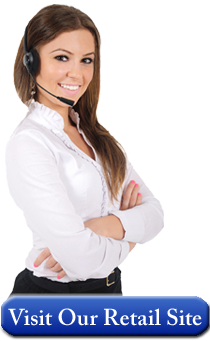 OSHA Inspections For Restaurants
Biden Executive Order For Enforcement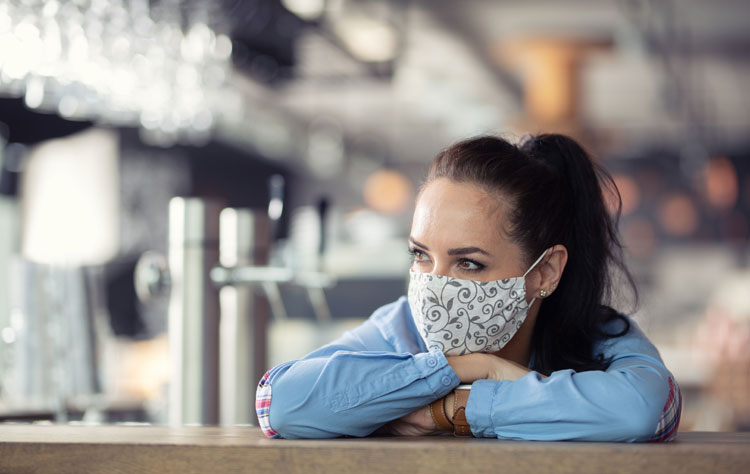 Viewpoint: Restaurants should prepare for potential post-pandemic OSHA inspections -The federal agency is stepping up workplace-safety enforcement activity related to COVID-19. Here's how you can make sure your restaurant is ready as provided by Patrick Tyson , William Principe | Apr 01, 2021
Because of COVID-19, that is going to change as restaurant operators nationwide could be subject to OSHA inspections on COVID safety protocols, which went into effect March 26.
In one of his first actions as president, Joe Biden issued an executive order directing OSHA to increase its enforcement activity with respect to COVID-19, and to consider the issuance of an Emergency Temporary Standard (ETS) on COVID-19, which would establish mandatory safety standards for businesses. Four states that operate their own OSHA programs have already issued an ETS on COVID-19 that restaurants with operations in those states should address: California, Virginia, Michigan and Oregon.
The increased focus on policy to enforce workplace safety at the state and federal level brings added pressure to restaurant operators, which are uniquely challenged to manage the potential spread of the virus among both employees and a large contingency of outside customers.
Workplace inspections on the horizon: Although OSHA has not issued an ETS as quickly as the agency planned, it has issued both a Compliance Directive establishing a National Emphasis Program for COVID-19 and an Updated Interim Enforcement Plan on March 12, 2021.
ADVERTISING - The Compliance Directive states that its intent is "to ensure that employees in high-hazard industries or work tasks are protected from the hazard of contracting SARS-CoV-2 … ." More specifically, OSHA explains that it is targeting for inspections certain industries "where employees have a high frequency of close contact exposures and where this hazard is prevalent," and the Directive specifically lists restaurants among the sectors it will prioritize.
These targeted inspections will not replace inspections that are triggered by complaints or referrals, but they are intended instead to augment those unprogrammed inspections.
The targeted inspections will be based on two master lists created by the agency: one that specifies industry classifications and includes restaurants, and another that includes all establishments that are required to report illness and injury data (Form 300A) and had an elevated illness rate in 2020.
This means that restaurants that had more illnesses in 2020 could be prioritized as OSHA Area Offices aim to inspect at least 5% of the region's total assigned inspection goal, which will vary across the country. However, by virtue of being among the industries targeted in the Directive, all restaurants could be subject to inspections.
Penalties for OSHA violations can be significant. The fine for a serious, other-than-serious or posting violation can be as high as $13,653 for each violation — although OSHA rarely proposes penalties that high, except in unique circumstances. The maximum penalty for willful or repeated violations is $136,532. A failure-to-abate penalty can be up to $13,653 a day.
What to expect from OSHA Inspections - The Compliance Directive instructs that targeted inspections may begin at least two weeks after the effective date of the Directive, which was March 12. These inspections are to be conducted on site, "where practical," but "phone and video conferencing in lieu of face-to-face employee interviews" will also continue to be used. OSHA has outlined the various measures that will be the primary focus of these inspections, which give restaurant operators a hint of proactive steps to take in anticipation, including:
Draft a written COVID-19 Prevention Plan, including the assignment of a workplace coordinator to oversee the program, screening employees who come to work and encouraging sick employees to stay home, sanitizing work areas, and having an effective communication program for employees about COVID-19 and how they should protect themselves. Any such communication should be in a language the employees understand.
Maintain an assessment of potential COVID-19 exposures, including input from employees regarding where they believe exposures may take place.
Implement control measures, including physical distancing or barriers and the use of face coverings (such as barriers between seats, food service lines, cashier, etc.).
Maintain documentation of medical records related to exposure incidents and injury/illness recordkeeping.
Comply with Respiratory Protection Program by having respirators where required.
Establish an ongoing training program and maintain a record of those materials and employee participation.
Document efforts to secure appropriate personal protective equipment.
OSHA also advises its compliance officers that all COVID-19 inspections are to be conducted "in a manner to achieve expeditious issuance of … citations and abatements," Which means that citations and penalties for COVID-19-related violations will likely be issued sooner than what might normally be the case.
OSHA has six months from the observation of a violation to issue a citation. By shortening this period, OSHA anticipates that violations will be corrected sooner.
Unique challenges and solutions for restaurants - Compliance with OSHA's increased enforcement program and the anticipated ETS will present some unique challenges in the hospitality business. In addition to the precautions recommended for all workplaces, a restaurant operator must cope with potential exposures from the general public, over whom the operator has less control than he or she has regarding their own employees.
Decontamination of surfaces and sanitization of dishware, utensils and beverage equipment after each use has to be included in the employer's COVID-19 control plan. Additional guidance can be found in the OSHA Alert titled COVID-19 Guidance for Restaurants Resuming Dine-In Service.
OSHA's website, www.OSHA.gov, provides more details on OSHA's COVID-19 enforcement program and will also have up to date information on the ETS when it gets published.
Conclusion - From the above lists provided by OSHA
telephone and email contacts, even for employee interviews. The agency will not always do an on-site visit.
Employers should be aware that OSHA will still issue citations and penalties based upon these types on contacts, so information provided to an OSHA investigator over the phone or in an email can be the basis for significant enforcement action.
---
Patrick Tyson is the OSHA practice group co-chair at Constangy, Brooks, Smith & Prophete, where he represents businesses on a wide range of safety and health issues. He may be reached at This email address is being protected from spambots. You need JavaScript enabled to view it..
William Principe is a partner at Constangy, Brooks, Smith & Prophete, where he focuses his practice on occupational safety and health regulatory issues. He may be reached at This email address is being protected from spambots. You need JavaScript enabled to view it..
This article does not necessarily reflect the opinions of the editors or management of Nation's Restaurant News