Want to sell or consign your equipment?
Call us and learn how!
Se Habla Español
Dallas:
972-642-0513
---
Arlington:
682-252-4020
---
Irving:
972-579-4612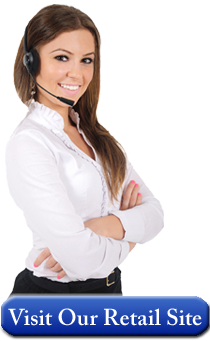 Medical Grade Refrigeration & Freezing
Innovative Solutions For The Healthcare Industry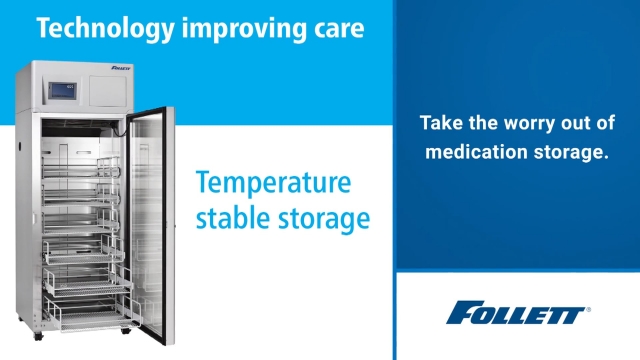 Medical Grade Refrigeration & Freezers are designed to meet the recommended CDC temperature requirements to safely store vaccines & medications. Why is this important now? Some facilities who purchase restaurant equipment also purchase professional medical grade equipment for their facilities.
Main Auction Services has equipment from all aspects of the industry at large and top manufacturers of restaurant equipment also manufacturer high grade medical freezers and refrigerators. These high-quality medical freezers protect frozen vaccines from fluctuating temperatures. This equipment can also provide ice and water distribution and are necessary equipment chosen by the healthcare industry facilities. All refrigerators and freezers are very distinctive by brand and are critical in maintaining precise temperature control, high safeguards for vaccines, medications and more.
High quality ice and water dispensers in doctors offices, medical clinics, hospitals, and emergency care facilities, must feature patient preferred soft chewable ice with exclusive sanitary features. Any place health care services are delivered, medical grade products must be the standard to meet.
Medical-Grade Refrigeration & Freezing - As the battle against this virus continues, medical professionals know that testing for COVID-19 is one of the strongest weapons to understand and limit its spread. These same professionals also understand that precise and accurate cold storage and freezing of patient samples, vaccines, and reagents is critical to obtaining successful results.
Foodservice and healthcare manufacturers must support current testing programs with medical-grade refrigerators and freezers that are engineered to maintain the precise temperature control needs in order to satisfy your patients. 2020 products are designed with forced-air refrigeration to deliver consistent cabinet-wide temperatures and quick recovery, even in heavy use conditions with multiple door openings.
Part of Main Auction Services vision of support to the foodservice and healthcare industries includes making sure all industrial settings have information needed to do their jobs to you diners, patrons, patients, and locations. Preparedness and solutions are included in that vision. Here are some things you may need to find out more about in todays world as we progress into what the future holds.
Review Additional Equipment Types For 2020:
Compact refrigeration
Full size refrigeration & freezing
Vaccine Storage - Ensure Preparedness
Refrigeration Solutions for COVID-19 Patient Samples
Ice and Water Dispensers and Water Filtration
State and local governments across the nation are rushing to expand professional medical services, hospital capacity, including reopening shuttered hospitals and repurposing other large facilities, as the coronavirus continues to spread widely. Ice and water dispensers deliver patient-preferred, soft chewable ice with industry-exclusive sanitary features is critical. Safety in "touchless" dispensing technology increases sanitation with no-contact dispensing and reduces the possibility of cross-contamination across the board. Bacteria free retentive water filter systems for ice and water dispensers must be validated to rid from the challenges of organisms and any barriers to waterborne bacteria.
Specific Covid 19 Products For Your Storage Needs. Medical professionals count on the dependability and efficiency of freezers and refrigerators that are Medical Graded, reliable, afford quality construction, and have value unequaled in professional medical use and storage. Cleaning and maintaining all medical products, vaccines, medicines are just the beginning.
Covid Products Out There:
Vaccine Freezers

Mini Freezers

Lab Chest Freezers

Ultra Low Freezers

Large Capacity Freezers

Refrigerator Freezer Combinations

Touchscreen Refrigerators

Undercounter Refrigerators

Flammable Refrigerators

Explosion Proof Fridge and Freezers

LN2 Cryogenic Storage Systems

Laboratory Incubators

Laboratory Ovens

Water Baths Hotplates Stirrers

Humidity Chambers
All these products and more offer today's medical professionals options. Options that save lives. In stock, quick shipment, and quality products are the start of the optimum standards for safety for Covid refrigeration and freezing needs. Regular storage, maintenance, and cleaning of refrigerators and freezers operating at peak performance, removal of dust and particulates from air intake areas, and condensers are all necessary in 2020. Environments with large amounts of dust or waterborne bacteria may need more frequent cleaning.
Main Auction Services reminds you as clients to keep abreast of the latest technology out there to make sure all your diners, clients, patients, and medical professionals are protected. Call us today and find out more about manufacturers in America that can provide quality products to meet your critical challenges and demand. Life is Precious.
Main Auction Services continues to serve the Foodservice & Medical Healthcare Industries; be sure to ask questions about additional creative ideas for your current location. Restaurant and Refrigeration & Freezing Equipment for all types of business is what we do best. Experience has taught us that from beginning to end, there is going to be a best solution for your location and our job is to help you make it happen. Call us today!
310 West Main Street • Grand Prairie, Texas 75050 • 972-642-0513
2100 E Union Bower Road • Irving, Texas 75061 • 972-579-4612