Want to sell or consign your equipment?
Call us and learn how!
Se Habla Español
Dallas:
972-642-0513
---
Arlington:
682-252-4020
---
Irving:
972-579-4612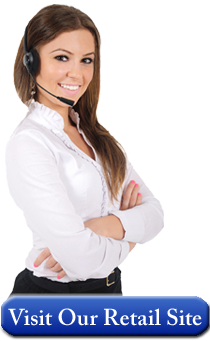 Apparel & Branding in 2021
Raising Awareness & Perspectives
Professional restaurants have very important brands. While servers uniforms vary from restaurant to restaurant, the bar uniform changes as well. The bar uniform may have changed thanks to COVID-19, but there is a wide selection of owners are using the uniform changes as an opportunity to mix up their branding and be able to think about another way to raise money for the industry. Some call it Covid-19 Branding.
As bars and restaurants explore strategies for keeping staff and customers safe, one thing is certain: face masks are de rigueur for the foreseeable future. And till that time those who are in the know believe this disruption of having a pandemic can be used to bring about good changes for everyone.
Company Branding Opportunity: Consider as an example, Wayne Cimperman, vice president of Foxyware. For over 15 years, and he's never experienced a disruption like the pandemic. While the company at large now offers more than 200 types of apparel and accessories; currently, it has one standout bestseller: masks. "Unfortunately, it's the most popular product in the world," says Cimperman. The Foxyware branded mask.
Just for your information, Foxyware was one of the first companies to recognize this as an opportunity for your restaurant, institution, cafe, coffee shop, and hotel. "The face mask is the best advertising in the world," says Cimperman. In considering this as a new option for your company, think about it in this way. In many public spaces, they're not optional. Because of their position on the wearer's face, they are visually unmissable. This makes them a uniquely effective branding opportunity.
Bar owners have ordered branded masks from Foxyware to give multiple masks to employees, so that staff always has a clean one to wear on the job. For some, it's now considered an official part of the uniform. Foxyware's masks are completely customizable. Cimperman says, "Some people want to put a message on it. Other people will offer it for sale with their brand to their customers."
Option 2 perspective: Besides distributing branded masks to your own employees, Cimperman has a next-level suggestion as well. Offer customers a free mask if they happen to forget their own, or give out masks on a certain night of the week. Cimperman says, "Now you're seeing these people around town, walking around as a billboard for you for two to three hours. You look like the good guy because you gave them a mask. That protects everyone. And they're walking around every day promoting your restaurant or bar."
In addition to masks, you may want to take a play from Kevin Pelz, president and creator of BarRags. "Every shirt, hat, rag, and more has the bar's name on the front so the customer can tell everyone that they have been there and they got the shirt or hat etc. The COVID designs we sold this summer helped make light of a stressful and unprecedented time. All three designs had 'Summer of 2020' on them, so when they are worn in the future, everyone will remember this past summer." Another perspective on this idea may be helpful to assuring your dining patrons they can help.
Apparel can provide an additional source of revenue, as well as peace of mind in a time when in-person customers are greatly reduced. In the early stages of the lockdown, Pelz says, "Many bar owners were posting the shirts on their social media outlets and selling them that way."
Find a way to give back. Support the industry that has served your community well. Help is on the way...
On a budget? Call Us Right Now… in Dallas at 972-642-0513 or in Houston at 713-690-1231 Don't forget to sign up for our Auction Alerts Newsletter on the left side of the website.