Want to sell or consign your equipment?
Call us and learn how!
Se Habla Español
Dallas:
972-642-0513
---
Arlington:
682-252-4020
---
Irving:
972-579-4612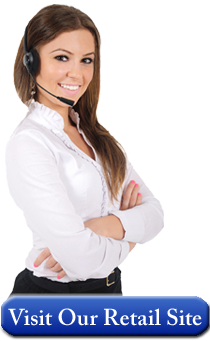 Maintenance & Tips For Bars
Plumbing Systems Running Smooth
Are You Protecting Your Bar From All Challenges?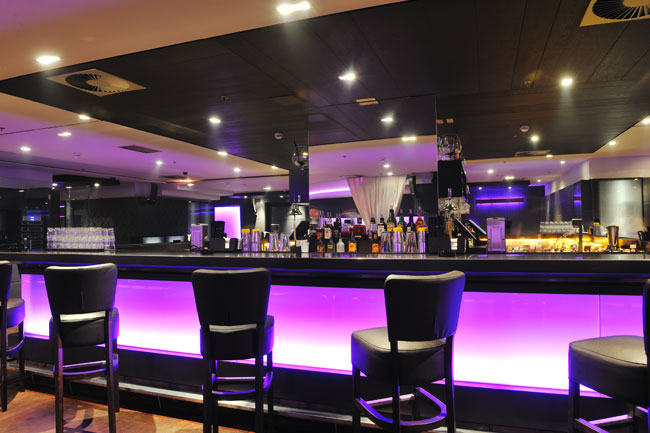 Bar Business news has quite a reputation for insuring that the bar in your restaurant, cafe, institution, or franchise operations are doing a great job. One the mainstays of running a bar is maintaining a functioning plumbing system. Without plumbing working properly business is at a standstill and so are your revenues. Any stoppage or breakdown in the plumbing system can cause inefficiencies and slow down service.
A close second priority to plumbing in the bar, another common kitchen issue is the more customers you have means the more people using the restrooms, so you want to make sure your pipes are working properly to avoid a bathroom disaster and keep your customers happy.
Maintenance & Tips For Bars. Here are a few plumbing tips you can use to keep your bar running smoothly:
Set Up A Schedule To Clean Your Drains Regularly - Keeping your drains free of any debris is a priority for any bar. Keep your pipes clear with regular maintenance across the board. Use a bacteria-based cleaner once a month to keep your drains functioning properly. Bacteria cleaners use active bacteria and enzymes to eat away the gunk build up that accumulates over time. Clean means no bad odors will be present.
Bar and drink stations also must have ongoing regular maintenance. Bartenders often push lemon peels and cherry stems down the bar drain and this can cause backups or clogs in the plumbing. Investing in a plumbing snake to break through tough clogs is suggested if you keep having these issues.
Alcohol, soda, and juice all contain sugar. Sugar buildup can also create buildup in the pipes and create odors. Avoid this by having your bartender pour hot water down the well drain and fountain stations after each shift. This may include any under the counter glass dish washers, refrigerators, and garbage disposers.
Use Filters on Drains is a simple and easy way to keep your pipes from getting clogged in the kitchen and at the bar is by installing drain filters. You can purchase these filters from any home improvement or restaurant supply store in any state. proper installations of the filter over the drains to prevent material from going down the pipes and causing clogs is critical to success over time. You can also purchase a length of screen and cut out your own filters. Food particles and trash should never go down the drains. No plumbers are called and budgets are kept intact.
Detect Leaks - Leaky pipes can be costly over time if left undetected. Leaks can cause damage to flooring or areas under sinks, dishwashers, and bar drains. It is the responsibility of the management team to keep costs low and the regular inspection of pipes can help do this. Scheduled maintenance is the best option. Check your pipes regularly, about once a month, for any leaks or clogs. If you find a leak, immediately call a plumber to fix the issue.
Maintain Grease Traps - The Regular maintenance of grease traps is one of the most important tasks in bars and restaurants in any setting. Grease build-up in plumbing systems can cause serious damage. Over time, it is a proven fact that grease can collect and form masses that collect other debris, which can lead to major plumbing problems across the board. Eliminate grease clogs by making sure all pipes are clear and will not cause backflow issues, and in a kitchen that you need to keep sanitary, this is the last thing you want.
To keep your plumbing system clear, clean your grease traps regularly to prevent buildup. Cleaning your grease traps on a regular basis will also help prevent fires. Remember that a functioning plumbing system is essential to keep your bar running smoothly. Train your employees to dispose of trash and food material in the proper location and never put these products down the drain. Post appropriate signage to insure all employees are trained properly.
If you do have a severe plumbing issue; it is important to contact a professional plumber immediately to prevent more damage from taking place and help save you money. Licensed master plumbers can be a valuable tool to any bar, restaurant bar, kiosk, café, or institution serving beverages of any kind. Main Auction Services is here to assist you in making sure the future income of your location is free of any challenges that might put in jeopardy your ability to secure income.
If you are looking to buy new or used restaurant equipment, then you have come to the right place. Main Auction Services is a leading supplier of quality restaurant equipment. Through news, education, manufacturers information, and articles; Main Auction Services is available to help your with any challenges you may face. Main Auction Services has over 35 years of combined restaurant, food service, and related industry experience to help you equip your kitchen. Call us today in Dallas at 972-642-0513 or in Irving at 972-579-4612. Se Habla Español!