Want to sell or consign your equipment?
Call us and learn how!
Se Habla Español
Dallas:
972-642-0513
---
Arlington:
682-252-4020
---
Irving:
972-579-4612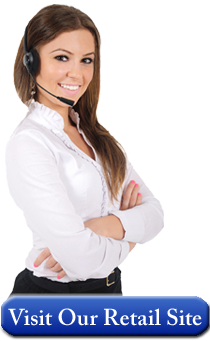 Commercial Restaurant Equipment
Invest For Your Future
New Restaurant Concept Kitchens
Main Auction Services specializes in the sale of new and used commercial restaurant equipment, bar equipment and had a variety of services to the foodservice industry. Low Prices on this commercial kitchen and restaurant kitchen products is important as you and your location reopen to your dining patrons. The national food service industry must be able to buy, sell, or consign new as well as used commercial restaurant equipment, hotel bar equipment, supermarket equipment and commercial baking equipment and much much more easily on line through our online auction web site.
Main Auction Services Assists You As You Invest:
Online Internet Auctions
Retail Equipment
Supply Sales
Inventory Liquidations
Appraisal Services
Custom Packaging & Crating
Nationwide Shipping
Local Delivery in the DFW Metro Area
One of the biggest investments that goes into keeping your restaurant equipment costs down, is the ability to be flexible at a moments notice. Opening a new restaurant or re-tooling your existing business to accomodate catering, food trucks, and take out means having the right commercial equipment to do the job. A commercial kitchen needs industrial-grade equipment that can withstand busy restaurant use. The layout of a commercial restaurant kitchen must be planned to allow food to flow seamlessly from the prep area to the line. Changes mean growth and increased income. Let Main Auction Services help you with this project plan.
If you are considering investing in state of the art commercial restaurant equipment, or need traditional kitchen foodservice grade parts, and may have a small kitchen then consider calling Main Auction Services. The kitchen size, design, and location in the establishment will dictate the kind of kitchen equipment needed. You may really want the six-burner gas range with a convection oven, but, in reality, your kitchen will only fit a four-burner range. Remember that it is important to think strategically about your kitchen well before you sign a lease.
Role of the Restaurant Kitchen -
The commercial restaurant kitchen is the heart of your restaurant; and the place where your menu comes to life for all those special dining patrons. It's where food is prepared, cooked, and plated. It's the center of the action in many other ways as well. The kitchen is typically home to the dishwasher, your food ingredients, and all the various utensils, dishes, and cooking equipment that is required to serve quality food in your dining establishment.
The restaurant kitchen can have dozens of people coming and going throughout any given shift, so it's important to make sure that it is organized well. This not only saves time during the busy rushes, but it also helps the staff avoid accidents and reduces excess waste. All types of plumbing equipment, sinks, faucets, ice machines, cleaning supplies, and more are also very important issues that can also provide your restaurant with what is needed.
Commercial Kitchen Costs -
Often the biggest expenses for most restaurants is the commercial kitchen. A $250,000 loan might seem like a lot of money when you are first getting ready to open, but it can run out quickly after you've invested in new, or even used, ranges, grills, ovens, and coolers. Brand name equipment manufacturers, bar equipment, cooking equipment, refrigeration equipment, preparation, glassware, dinnerware, furnishing, furniture, sanitation, and storage equipment lines are always a necessity anywhere you prepare food for the public.
If you purchase new or used restaurant kitchen equipment, remember that, just as with a new car, these items depreciate the moment they leave the showroom. One way to save money during the rampup process may be to consider used kitchen equipment and supplies for pennies on the dollar. Main Auction Services specializes in being able to do that..
Main Auction Services weekly Restaurant auctions are a great place to find commercial kitchen equipment for pennies on the dollar. They can be especially helpful for picking up small items like dishware, flatware, bread baskets, condiment containers, and serving utensils, furniture, cleaning supplies, plumbing equipment, sinks, faucets and more. You can also find good deals on gently used kitchen equipment, such as oven ranges and refrigerator units. When shopping for kitchen restaurant equipment, you will be able to begin the process or make additions to your kitchen as income will support it. You can always add things later on.
Commercial Kitchen Equipment List - General Checklist For Consideration:
Range
Oven
Grill
Deep-fryer
Reach-in cooler
Walk-in cooler
Freezer (either a chest, upright, or walk-in)
Sauté pans
Stock/soup pots
Saucepans
Baking sheets
Pizza screens
Baking pans
Tongs
Spatulas
Ladles
Chef's knives
Pizza paddle
Whisks
Mixing bowls
Plastic inserts for coolers
Steam table
Entrée plates
Pasta bowls
Appetizer plates
Salad plates
Dessert plates
Metal or plastic shelves for walk-in cooler
Cleaning rags
Cleaning buckets (specifically labeled for cleaning products)
Rubber floor mats
Hand soap and sanitizer dispensers
Fire extinguisher . . . And more
Depending on the size of your restaurant kitchen and the restaurant concept, you may not need every item presented on this list, but you may also need these plus more. Be sure you're considering every aspect of your menu plan and kitchen layout as you make your equipment list.
Don't forget to sign up for our Auction Alerts Newsletter on the left side of every page on the website. This keeps you informed about items currently available for bidding.
Main Auction Services is looking forward to your call today! Whether you need to buy or sell restaurant equipment, Main Auction Services, Inc. can help. We have both new and used equipment that starts at a great price. You can check out our current auctions, and register to bid and sell, here. We even buy and sell residential pieces, like kitchen and commercial bath fixtures, appliances, and commercial furnishings and electronics. Contact us today to get started!
310 West Main Street • Grand Prairie, Texas 75050 • 972-642-0513
2100 E Union Bower Road • Irving, Texas 75061 • 972-579-4612