Want to sell or consign your equipment?
Call us and learn how!
Se Habla Español
Dallas:
972-642-0513
---
Arlington:
682-252-4020
---
Irving:
972-579-4612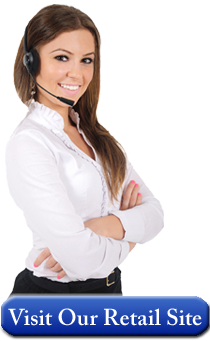 TABC Alcohol Delivery Webinar
Interested in Developing New Business During Covid-19 Times?
Main Auction Services has reviewed many articles we believe can help generate more sales for your restaurant during the Pandemic of 2020. Precisely each restaurant may have questions, but we invite you to go to the link: https://www.txrestaurant.org/news/alcohol-delivery-webinar
This webinar featured by TABC discusses very important ideas that will help you to increase your bottom line.
Thanks to a new law that the Texas Restaurant Association helped pass earlier this year (SB 1450), Texas restaurants with mixed beverage permits will now have the opportunity to deliver alcohol with food. Leveling the alcohol delivery playing field at long last, this law is big news for restaurants.
Recently, the Texas Restaurant Association held a webinar to discuss the new law, the opportunities it holds for Texas restaurants, ins and outs of compliance, and rule-development process with the Texas Alcoholic Beverage Commission.
Alcohol delivery law highlights:
Allows the holder of a mixed beverage permit to deliver bottles of wine, bottles or cans of beer/ale, and mixed drinks not to exceed 375 ml. from the permitted premises directly to the consumer (who must be 21 years of age or older), where the sale of the beverage is legal.
Restaurants must have a Food and Beverage certificate to deliver alcohol (see guidance below on how to obtain a FB certificate if you do not have one)
All drinks must be sealed by the manufacturer.
The legislation does not interfere with the three-tier system or expand the service of alcohol to dry areas of the state. Mixed beverage permittees will still be required to purchase alcohol through the same distribution channels that exist under current law.
Allows TABC to develop a driver/server alcohol training program.
Alcohol must accompany food prepared on the premises of the Mixed Beverage holder's premises.
Read the full version of the law here.
TABC also recently released an Industry Notice for Guidance for Mixed Beverage Permittees on Delivering Alcohol to Consumers (without a consumer delivery permit). These are very thorough and clear guidelines which detail eligibility to conduct deliveries, restrictions on what may be delivered, and instructions on how to quickly get a Food & Beverage Certificate.
TRA will stay closely involved as TABC moves forward with the rulemaking process, keeping members informed at every step. For additional question, contact the This email address is being protected from spambots. You need JavaScript enabled to view it.