Want to sell or consign your equipment?
Call us and learn how!
Se Habla Español
Dallas:
972-642-0513
---
Arlington:
682-252-4020
---
Irving:
972-579-4612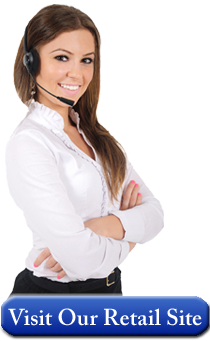 Consumers May Favor Keeping Delivery & Carryout
NPD Group's Focus On Long Term
Main Auction Services Can Expand Your Takeout & Restaurant Equipment Needs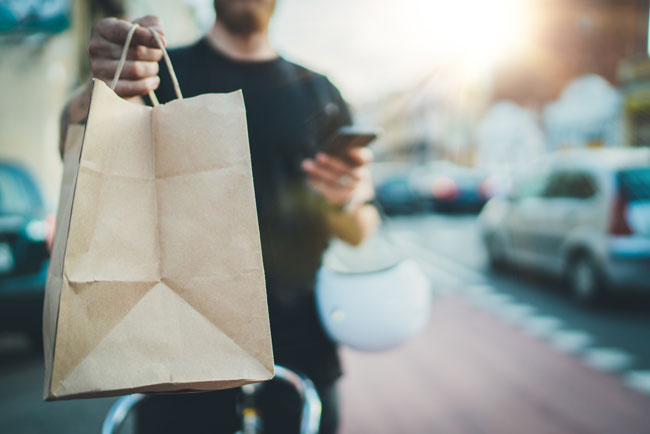 Fern Glazer says "Restaurant consumers may favor delivery and carryout even as dining rooms reopen; Habits forged while sheltering at home during the pandemic will be here for the long term, research firm The NPD Group says"
What about your current business model coming out of the coronovirus timeline? Will you continue the current status in addition to your dine in and regular pick up orders? The question may be different for each restaurant in most Texas cities. And of course Main Auction Services believes this is where we can help you meet new demand as we move into getting back to what is normal for your company and restaurant.
Whether the need is to buy or sell one piece or the contents of an entire restaurant, Main Auction Services is the resource for late-model restaurant, bakery and bar equipment in the Texas region. In addition to commercial restaurant equipment, Main Auction Services occasional has residential furniture, kitchen & bath fixtures, appliances, electronics and décor. We can help you get back to normal and assist with additional restaurant equipment that may be necessary to keep all your customers satisfied with the greatest food they have had from your kitchen.
Mid March closings of restaurants nationwide forced consumers to shift behavior in all consumer eating habits. Many of those stay-at-home habits are likely to stick with your consumers long after bans are lifted, according to industry analysts from market research firm The NPD Group.
"Once we condition ourselves to these behaviors … [they] will not go back to previous norms," said David Portalatin, NPD's national food and beverage analyst. "It's reasonable to assume that these behaviors will remain at higher levels."
According to NPD's CREST® foodservice market research data, total restaurant traffic was down 22% year-over-year in March, and down 35% in April, the latest full month for which data was available. The recent analysis of March and April combined with NPD's weekly CREST® Performance Alerts, or chain-specific data informed by geo-tracking, reveal many new key shifts in consumer dining habits. The big one includes eating at home, digital ordering and third-party delivery.
Consumers were already eating more meals at home before the mandated shutdown. Data states that figures for the month of March, state that meals consumed at home were up 45%, NPD found.
"The ability to get meals into consumers' homes [in the future] will be more important," said Portalatin.
Consumers are now placing even more digital orders, NPD found. During the month of April, digital ordering from restaurants was up 106% percent over a year ago, and now accounts for almost 20% of restaurant orders. A growing number of those digital orders are being placed by older adults, a group that previously had lagged in digital ordering.
While the new generation have favored online ordering, many older Americans were late to that party; however with the Pandemic ending stay in place at home, they have learned to order what they want online and want to continue this growing trend.
In addition, there are more digital orders are being placed via third party delivery services, such as Caviar, Grubhub, DoorDash, and Seamless to be specific. Third-party delivery orders increased 204% in April, compared to a year earlier. In addition, orders made on restaurant apps and websites were up 72% in the same period.
Restaurants that were prepared to meet these digital- and delivery-focused behaviors were best and will remain positioned to weather the storm. In fact, quick-service chains are showing relative strength during an incredibly challenging period for restaurants. Executives from Ann Arbor, Mich.-based Domino's Pizza and Tampa, Fla.-based Checkers and Rally's discuss how they were able to pivot and how they plan to move forward.
Still, like many brands, Domino's is seeing shifts in its customer behavior that it is working to get ahead of. Most notable, said Curtis, is a shift away from late night orders to more daytime orders. And, of course, consumers' new, higher expectations around safety and sanitation.
"Over the last 30 plus years we've been pretty much exclusively a drive-thru brand, so we were exceptionally well positioned," said Dwayne Chambers, Checkers and Rally's chief marketing officer. "A lot of places aren't open right now; people who are open tend to do pretty well."
The 900-unit burger brand was able to quickly make necessary changes to meet new safety, sanitation and social distancing guidelines and address consumers' new habits. For example, most Checkers stores used to be open until 3 am. However, with fewer people working and some folks just not wanting to venture out at night, the chain adjusted its hours to mostly close at 10 pm. Much of the late-night business is being recouped earlier in the day.
To encourage customers stuck at home to take advantage of delivery, the chain launched free delivery for April and May. Since the offer began, Chambers said more than half of all delivery orders have been customers who've never ordered delivery from the brand, a service it added only a few years ago. And, many of those new delivery customers have already placed repeat orders.
Like Domino's, Checkers and Rally's expects — and is planning for — new consumer habits to continue post-pandemic.
"Some people will be fine with it, some people won't," Chambers said. "I think you'll see a lot more carryout even as things reopen."
Restaurant kitchen equipment is what we do best. Call us today and speak with a qualified staff member for all your commercial kitchen equipment, restaurant furniture, and restaurant bar and restaurant supply needs.
1310 West Main Street • Grand Prairie, Texas 75050 • 972-642-0513 2100 E Union Bower Road • Irving, Texas 75061 • 972-579-4612