Want to sell or consign your equipment?
Call us and learn how!
Se Habla Español
Dallas:
972-642-0513
---
Arlington:
682-252-4020
---
Irving:
972-579-4612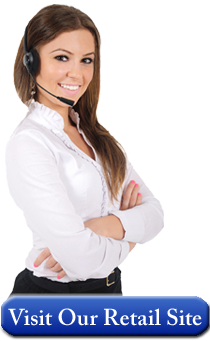 Opening Up America
White House Task Force Outlines Reopening For Restaurants
Thank You Nancy Luna - Restaurant News April 16, 2020
Please read the notice below regarding Opening Up America by the White House Task Force. For all our clients who have questions regarding sale, auction, and purchases of restaurant equipment from Main Auctions prior to opening, please contact us at 1310 West Main Street • Grand Prairie, Texas 75050 • 972-642-0513 2100 E Union Bower Road • Irving, Texas 75061 • 972-579-4612 for any questions you may have.
White House coronavirus task force has released outlines and phases for reopening restaurants & bars here in America. While no timeline was given for "Opening Up America", sit-down dining will reopen first, followed by bars; Trump said about 29 states are close to meeting reopening criteria.
President Trump and his coronavirus task force have outlined Thursday guidelines for states to follow when reopening businesses, which includes a phased-in approach for the hospitality industry with sit-down dining opening first, followed by bars.
"We are not opening all at once, but one careful step at a time," Trump said during a Thursday afternoon press conference.
Related: National Restaurant Association to Congress: The industry is approaching $100 billion in losses and needs more federal relief
The president did not provide a timeline for reopening businesses such as restaurants, gyms and bars. He said decisions to reboot the economy would be based on science. For example, Phase One of "'Opening Up America" calls for restaurants, not bars, to reopen with strict social distancing in dining rooms.
"We're opening up our country and we have to do that. America wants to be open," Trump said. "A national shutdown is not a sustainable long term solution."
Related: Small business loan funding for coronavirus relief runs out after only 14 days
Multiple criteria must be met for jurisdictions to pass the first "gateway" into phase one, including a downward trajectory of documented COVID-19 cases and documented cases of those with COVID-like symptoms -- both over a 14-day period.
After talking to governors earlier in the day, Trump said about 29 states are close to meeting the phase one criteria. He declined to name which states. However, he did say that New York and New Jersey are not quite ready compared to other states.
"New Jersey has been hit unbelievably hard," Trump said.
The guidelines sent to the governors were developed by the coronavirus task force led by Dr. Deborah Birx and Dr. Anthony Fauci, medical experts that typically appear alongside the president during every coronavirus briefing. Fauci, the infectious disease expert who began advising Americans to social distance and refrain from dining out at restaurants and bars in mid-March, said going back to normal will not be like flipping on a light switch.
States and county re-openings will be staggered, and no one will be allowed to move on to the next phase if they see a rebound in cases.
"This is a rather robust program for re-entering into normality," Fauci said.
Birx said the guidelines are based on reducing the risk of resurgence of the deadly virus and safeguarding the most vulnerable including health care workers. In the first two phases, Birx said vulnerable individuals should continue to shelter in place.
In Phase Two, bars will be allowed to reopen but with social distancing. The task force said, in all phases, employers should have policies in place for the following: social distancing and use of protective equipment such as masks; employee temperature checks; use and disinfection in high-traffic areas; monitoring the health of employees; and a system for workforce contact tracing.
Vulnerable individuals will be allowed to resume public interactions in phase three.
Restaurants and sporting events will also be allowed to seat at capacity when things return to "normal," according to Trump.
Businesses across the U.S. including restaurants are anxious to reopen as government relief is not expected to stem the widespread devastation to the economy.
On Thursday, emergency bailout funds for small businesses officially dried up . The Small Business Administration said it is unable to accept new applications for the $349 billion Paycheck Protection Program, or PPP, as well as the Economic Injury Disaster Loan. Both are COVID-19 related assistance programs.
When asked about the funds being tapped out during the press conference, Trump called it a sign of a successful bailout program.
The National Restaurant Association said last week that the industry is approaching revenue losses totaling $100 billion. The association projects sales to decline by $225 billion if restaurants are closed for 90 days.
The group pegs job losses to reach a high of 7 million, or little under half of those employed in the industry. The lobbying group has asked Congress to be more flexible with PPP requirements to give restaurants a fighting chance to survive the economic impacts of limiting revenue to off-premise channels.
Roughly 22 million people have applied for unemployment over the last four weeks. The NRA said 3 million jobs have been lost in the industry. Roughly 15% of restaurants have permanently closed, or will within the next two weeks due to the COVID-19 crisis.
On Thursday, nearly 80% of independent restaurant owners said that government stimulus assistance will not save the more than 500,000 independent restaurants who employ roughly 11 million people, according to a joint survey by the James Beard Foundation and the Independent Restaurant Coalition. As of April 13, restaurant owners reported laying off 91% of their hourly workforce and nearly 70% of their salaried employees, according to the survey.
California predicts a dire outcome if "bold" measures are not taken to help the industry.
"We are likely to lose 20-30 percent of Californian's restaurants. Permanently," the California restaurant association said.
---
Nancy Luna - Senior editor, Nation's Restaurant News - Nancy Luna is a senior editor at Nation's Restaurant News. She covers the industry's largest and most talked about fast-food brands including McDonald's, Starbucks, Chipotle Mexican Grill, Taco Bell, Pizza Hut, KFC and Subway.