Want to sell or consign your equipment?
Call us and learn how!
Se Habla Español
Dallas:
972-642-0513
---
Arlington:
682-252-4020
---
Irving:
972-579-4612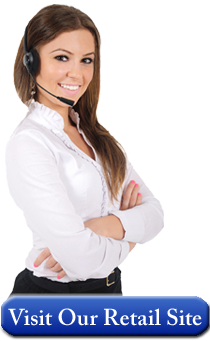 Attention: All Restaurant Operators
DSE 2020 to Offer Multi-Sensory Learning Experience for Restaurant Operators

Save The Dates : DSE® 2020 is scheduled for March 31- April 3, 2020, with access to the Exhibit Hall April 1-2 at the Las Vegas Convention Center in Las Vegas For All Bar Environments Who Use State Of The Art Ideas
The conference seminars, peer-led luncheon roundtable discussions and free on-floor workshops are part of DSE's educational program designed to help attendees learn about the newest technologies available, how successful digital signage strategies are being implemented in their sectors, and how best to maximize an organization's investment in these technologies to build customer relationships through proactive engagement.
What Does A Restaurant in 2020 Need? Main Auction Services invites you to attend DSE for the state of the art tech opportunities in your restaurant, bar, cafe, hospitality setting, and find out what best fits your current needs.
Topic to be presented for Restaurant and Food Service sector attendees include:
Tuesday, March 31 - New Attendee Bootcamp
Digital Signage Guided Installation Tour - Wednesday and Thursday, April 1-2
S02 – Foundations of Digital Signage Planning
S05 – Finding the Perfect Balance Between Custom and Template
S07 – Next-Level QSR Digital Signage
S10 – Fundamentals – Lunch Roundtables
S13 – Digital Content – Lunch Roundtables
S14 – Maintenance & Management – Lunch Roundtables
S15 – Restaurants – Lunch Roundtables
S21 – Digital Signage Software Foundations
S26 – LED Video Walls in Hospitality: Agua Caliente
S29 – No Excuses, Pick the Right CMS
S33 – Digital Signage Intelligence – Meaningful Analytics & What to Do With Them
S34 – Emerging Trends Shifting the Digital Signage World
S37 – Fundamentals – Lunch Roundtables
S40 – Digital Content – Lunch Roundtables
S41 – Maintenance & Management – Lunch Roundtables
S42 – Entertainment Design & Planning – Lunch Roundtables
S47 – Strategic Planning of a Digital Signage Deployment
S48 – Building One Massive, Immersive Experience – Ideate, Install, Inspire
S51 – The Good, The Bad & The Ugly – Lessons on What NOT to Do
S52 – What's Next in Displays?
CW – DSE Content Workshop
2020 educational conference sessions, which are eligible for Digital Signage Expert Group (DSEG) certification renewal credits, is available online at www.dse2020.com.
Mark your calendar now: DSE® 2020 is scheduled for March 31- April 3, 2020, with access to the Exhibit Hall April 1-2 at the Las Vegas Convention Center in Las Vegas. To reserve exhibit space, contact Chris Gibbs at (770) 817-5901 or This email address is being protected from spambots. You need JavaScript enabled to view it..
You can follow DSE on Twitter (@DSExpo), or for all DSE 2020 updates, use #dse2020. For year-round news and information on the digital signage industry, visit www.digitalsignageconnection.com.