Want to sell or consign your equipment?
Call us and learn how!
Se Habla Español
Dallas:
972-642-0513
---
Arlington:
682-252-4020
---
Irving:
972-579-4612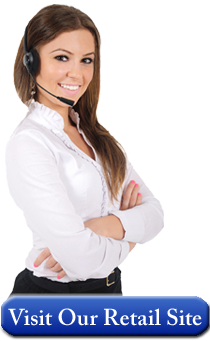 Kitchen Equipment
Easy Cleaning & Use Of Scouring Pads
Consider Scotch-Brite Scouring Pads: Select Right One for the Job
Did you know there are best accepted standards for cleaning in the commercial kitchen for restaurant equipment? It's one of those understood issues because doing the dishes in any restaurant setting is required every single day. Doing the dishes in a commercial kitchen setting is a whole lot different than in a residential setting. City Codes determine water conditions, filtering, and types of dishwasher systems; and these are also critical for any restaurant that serves their dining patrons on dishes, with silverware, drink cups, beverages like smoothies, coffee and hot teas, and bar equipment if a liquor license is approved. Don't forget about health inspections either...they are regular and they are required to serve and maintain your certificate of occupancy.
Versatile cleaning products like scouring pads; may seem trivial, but in reality are also on the list for success. When it comes to cooked and baked on food, pots and pans require scrubbing before running through the dish-washing system for sanitation. It is never not an option to keep all commercial restaurant equipment clean for preparing and cooking, steaming, and baking selected menu items.
Buying Guides For Scouring Pads - All restaurant equipment in the commercial kitchen is used every day, it must be kept clean and pass health inspections, and must always be free of bacteria. Scouring pads are the most popular and preferred scrubbing solution in most commercial kitchens to make the clean happen. Why scouring pads? It's all about the "open weave construction of these pads", because they allow for easy rinsing and efficient cleaning day in and day out. Case quantity purchasing is never a bad idea either.
Germs & Bacteria - Why don't most commercial kitchens use sponges in commercial kitchens? The simple answer is sponges are more likely to harbor germs and bacteria. They are also more difficult to clean than scouring pads. This represents a considerable danger to any restaurant in any niche of foodservice. It is for this reason, sponges aren't typically considered a safe option for cleaning in restaurants. Germs can transmit illness anytime they are found and create a public health hazard no restaurant owner ever wants to identify with.
Lesson One learned, let's now talk about why scouring pads are the right choice. Lesson two, scouring pads come in several types; heavy-duty pads will clean your china but they can also leave behind ugly scratches. Proper scouring pad etiquette is now required. This handy guide below will help you pick which scouring pad among the Scotch-Brite™ Professional line you need in your commercial kitchen. To find out more about Scotch Brite now, click on Manufacturers find their logo or simply click here.
Chances are, if you serve breakfast, lunch and dinner service, you have a variety of types of dishware that need to be cleaned. In addition, storage, food prep, holding, and catering will all require additional types of restaurant equipment as well.
Types Of Restaurant Dishware & Smalls are important to every single restaurant type, and location. Today the market for cleaning products, dishing systems chemicals, and commercial kitchen equipment have never been more competitive. Let's talk about different types of servingware & dishware:
China
Melamine Dishware
Plasticware
Glass Cookware
Non-Stick Cookware
Pots & Pans
China is one of the most popular and versatile choices for dinnerware and servingware. Depending on whether you are fast casual, fine dining or even 5-Star rated, some of these types of dishes can include fine china, bone china, porcelain, and ceramic dishware. Sound cleaning tips on cleaning china are as follows:
Clean china immediately after use to reduce staining to eliminate protein build-up.
Heavy protein build-up will tempt people to use a more heavy-duty scouring pad than they should, but don't do it. Harsh materials will only scrub the glaze off china.
Preferences in general say to use only light-duty, non-abrasive scouring pads that will never leave scratches or scuffs.
Always rinse with hot water.
Make sure these servingware items are able to air-dry in a drying rack.
Try to avoid drying with a soft towel or any products like that since towels can carry bacteria.
Scouring Pad Types Engineered To Cut Through Messes:
Low Scratch Power Pads
Power Pads Dual Power Pads
General Purpose Power Pads
Light Duty Power Pads
Melamine is a very popular choice for restaurants. A very safe option for use everyday; melamine is light weight, durable, easily purchased at a low cost, and have amazing colors and stylish patterns to choose from. Actual construction of Melamine is made from wood fibers, a surprise to most people when they make the decision to purchase these versatile products. The wood properties mean due consideration must be met in the cleaning process to avoid problems. Most Melamine products are generally not microwave safe.
Tips on Cleaning Melamine Dinnerware:
Melamine products are usually handled just like china.
Keeping melamine clean immediately after use will also avoid staining and protein buildup.
Melamine can also be de-stained using commercial oxygen-releasing compounds.
It is not recommended to use bleach or chlorine-based sanitizers, which can break down the wood fibers.
Be sure not to expose to temperatures over 200 degrees, which can dry out the wood fibers.
Recommended Scouring Pads for Melamine Dinnerware Products:
Power Pad in 9650 Series
Purple Scrub Pads like a Scotch-Brite
Dual Purpose Scour Pads with raised power dots
General Purpose Scouring Pads
Hand Sized Series Of General Purpose Scrub Pads
Plastic Drinkware Is Extremely Popular
Plasticware has become a general accepted drinkware in foodservice option. Known for its light weight, variety of sizes and styles, and its cost effectiveness, it is also in some cases known to be very durable. While asthetic in its appearance, plastic drinkware can be degraded and its useful life shortened if not maintained properly. A dull scratched surface on any plastic glass, could be an unseen negative by your most satisfied clientele.
Tips on Cleaning Plasticware Are Easy:
Plasticware will be generally handled like any fine glassware.
Wash plastic drinkware immediately to maintain it's clarity and quality.
Plastic drinkware can be pre-soaked to remove protein build-up and cloudiness by using something like Dawn detergent.
To avoid scratching, use only non-abrasive sponges and pads
Recommended Plasticware Cleaning Products For Plastic Drinkware:
Light Duty Scrubbing Pad
Using Hand-sized scouring pad to clean without scratching.
A convenient, thick, hand-sized pad designed for gentle non-scratch cleaning of most delicate surfaces.
Cleaning Glass Cookware & Bakeware:
Glass cookware and glass bakeware have been some of the most popular choices for a number of reasons. Glass containers takes a little longer to heat up than other materials, but retains the heat longer on average. Glass surfaces don't have non-stick coatings that can be problematic if not oiled or greased prior to baking casserole and entry meals. Consider that glass is generally microwave safe and can be used for steaming and reheating easily. With the right tools, clean up is a breeze with glass cookware.
Tips on Cleaning Glass Cookware:
Cleaning glass cookware immediately after use is preferred and will reduce staining and protein build-up.
Use light-duty, non-abrasive scouring pads that won't leave scratches or scuffs.
Always rinse the items with hot water.
Air-dry in a drying rack if the dishwasher unit doesn't dry.
Always try to avoid drying with soft towels and like products that can carry bacteria.
Recommended Glass Cleaning Products:
Low Scratch Scour Pad like Series 2000HEX by Scotch Brite
Dual Purpose Scour Pads feature blue raised power dot side engineered to cut through tough messes with minimal scratches and a dark blue side to remove fine food soil.
Power Pads like the 2000 series scours at least 7x faster and scratches at least 10x less
Purple Scrub Pads with dots & cleans your dirtiest pots and pans twice as fast as conventional heavy duty scouring pads with less scratching.
All Purpose Scouring Pad are thick, hand-sized scouring pad designed for cleaning without scratching.
Light Duty Scrubbing Pad are a convenient, thick, hand-sized pad designed for gentle non-scratch cleaning of most delicate surfaces.
Cleaning Non-stick Cookware:
Non-stick cookware is a challenge because of the coatings used that make it non-stick. Challenge solved by choosing the right tool means insuring that you protect your investment. A little extra caution will extend the life of your non-stick pots and pans by cleaning them the right way.
Tips on Cleaning Non-stick Cookware:
Clean immediately after use or add soapy hot water to soak.
Interior of pan can be scoured with a non-abrasive pad that won't take off pan coating.
Exterior of pan can be scoured with an abrasive pad to remove carbon stains.
Under normal circumstances, most all non-stick pans can be soaked and run in the dishwasher.
Check the non-stick coating on your pan.
Recommended Non-Stick Cookware Cleaning Products
Power Pad 2000 series by Scotch Brite these are usually 7 times faster and 10 times less scratching
Scotch-Brite™ Purple Scrub Pad usually cleans your dirtiest pots and pans twice as fast as conventional heavy duty scouring pads with less scratching.
All Purpose Scouring Pads are thick hand-sized scouring pads designed for cleaning without scratching.
Cleaning Pots & Pans
Various pots and pans have different metal makeup. Stainless, aluminum, stock pots, pans, sauce pans fry pans without non-stick coating, are best served by using heavy duty scouring pads. like the 96HEX with one side having a raised dot for heavy grime cleaning. Don't be tempted to just hammer on these with steel wool or stainless steel scrubbing balls; as this type of technique may cause unexpected consequences. There are plenty of alternatives that get the job done right without the potentially damaging side effects of other methods.
Pots & pans without non-stick coating can be scoured with heavy-duty pads.
Scotch-Brite #96HEX pads have raised dot side made specially for heavy-duty cleaning.
Avoid stainless steel scrubbing balls in commercial kitchens because they can harbor food, often do not rinse clean and in many cases will grow bacteria.
Remember also these types of cleaning products can break apart and attach to your pan or go down the drain or garbage disposal.
Recommended Pots & Pans Cleaning Products:
Low Scratch Scour Pad 2000HEX and like products provide a Dual Purpose Scour Pad that does feature a blue raised power dot side. These are engineered to cut through tough messes with minimal scratches and a dark blue side to remove fine food soil.
Power Pad Series 2000 will work at least 7x faster and scratches at least 10x less
Purple Scrub Pad 2020 will clean your dirtiest pots and pans twice as fast as conventional heavy duty scouring pads with less scratching.
Dual Purpose Scour Pad 96HEX these feature a yellow raised power dot side engineered to cut through baked-on food 5x faster. There is also a green side to scour away fine particles and grease, leaving you with a very clean and shiny surface.
General Purpose Scouring Pad 96 is the ever popular original synthetic scouring pad. This multi purpose pad replaces steel wool and metal sponges. Added benefits mean Non-rusting and resilient for multiple uses daily.
General Purpose Scrub Pad 9650 Thicker, hand sized version eliminates need to cut or fold the pad.
Scotch-Brite™ HD Commercial Scouring Pad 86 The pure open construction pad with tough fibers and abrasives make fast work of heavy duty cleaning jobs.
Series 88 Scotch Brite Extra HD Blue Pot N Pan Scrubber is a super thick, open mesh construction, allows easy rinse out, doesn't splinter or rust.
Why Choose Scotch-Brite™ Scouring Pads in this buying guide? With all the products on the market you may be asking why are we writing about Scotch Brite products right? Besides being available in great case quantities at affordable prices, Scotch-Brite scouring pads have fibers that are uniformly coated in abrasive minerals. Other scouring pad manufacturers spray-coat their pads with abrasives. This means that only the exterior will have abrasive fibers. Pulling apart a Scotch-Brite™ scouring pad, proves that the abrasive fibers exist throughout the entire pad, not just on the surface which goes away. This means that Scotch-Brite™ scouring pads will remain just as effective with every scrub.
Main Auction Services offers the national food service industry low prices on commercial kitchen equipment, restaurant equipment, restaurant furniture, and a variety of restaurant products. As a seller, buyer, bidder, or consignor, you have the ability to buy, sell, or consign new and used commercial restaurant equipment, hotel bar equipment, supermarket equipment, and commercial baking equipment, bar equipment and much more, to be sold through our online auction web site.
With 3 convenient locations to serve you, we look forward to working with you on all your restaurant equipment needs. 1310 West Main Street • Grand Prairie, Texas 75050 • 972-642-0513 2100 E Union Bower Road • Irving, Texas 75061 • 972-579-4612