Want to sell or consign your equipment?
Call us and learn how!
Se Habla Español
Dallas:
972-642-0513
---
Arlington:
682-252-4020
---
Irving:
972-579-4612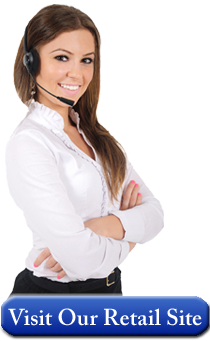 Food Waste In 2018
Boost Earnings & Reduce Waste
Be part of the solution and not part of the problem. Did you realize that Restaurant Hospitality says that each year about 63 million tons of food is wasted annually in the U.S. according to the non-profit Food Management newsletter in a report released this week. This is a overwhelming statistic from any perspective. Since the restaurant industry alone generates about 11.4 million tons of food waste annually at a cost of about $25 billion per year, we believe that it's time to reduce your waste in 2018.
Ideas for consideration: Think about this... For every dollar invested in food-waste reduction, restaurants can realize about $8 in cost savings. This according to San Francisco-based ReFED. This new idea means a willingness to consider change and to learn how.
2017 brought about a report called Rethinking Food Waste through Economics and Data: A Roadmap to Reduce Food Waste with a comprehensive plan for action. In this report the basic research concluded that food waste is a solvable problem, but it needs big picture solutions, including significant funding, support from policy makers, innovation and education to change behavior.
Here we are in 2018 and a new guide, offers specific action for restaurant operators to do their part. Let's consider these tips from these specifics.
Prevention - Preventing waste in restaurants could save nearly $620 million annually, and tracking food that is thrown away could cut food costs by 2 percent to 6 percent
Menu Design - Design menus to reduce the number of ingredients and re-purpose food prep trim and overproduction. Multi task food for bar service and kitchen like lemons for tea and for bar drinks.
Multiple Portions - Offer consumers multiple portion choices and encourage them to order only what they want.
Smaller Plates - Using smaller plates in self-service and all-you-can-eat service settings.
Don't Use Trays - Eliminate the use of trays in self-service settings. It is possible guests will be discouraged from returning for refills.
Purchase Imperfect Product - Bon Appetit Management Company in 2014 launched the Imperfectly Delicious Produce program to use "ugly food," or produce that is blemished, misshapen or visually imperfect. The company worked directly with farmers and distributors to source imperfects and worked with chefs to incorporate them into menu offerings. The move helped maximize cost savings and enhanced the brand with customers, the report said.
Track Wasteful Practices - Remember: What's measured gets managed and you can use the data collected to make operational changes. While it may require an upfront investment, this step can have a significant bottom-line impact. Tracking food waste can be as simple as observing, weighing and recording waste content in bins, counting loads hauled, or using a smart scale linked to a tablet. Be sure to consider historic sales and surplus food and inventory logs. You may also be able to purchase based on customer value.
Consider Recovery - Food recovery networks in the USA receive and distribute about 1.7 million tons of rescued food. Staggering by any standards, but these simple procedure ideas listed above could mean that 5.8 million more tons could be recovered. Truly ReFED says only about 10% of surplus food is being recovered in the foodservice and restaurant sector; so let's find a way to begin in 2018 to move this ball down the field and discover some new ways to can participate in your restaurant and foodservice location.
More about disruptive technology in food waste reduction coming up in later news this year. Donation matching software matching recipient organizations with donations, efficient routes, recycling, food scraps for farms and composting facilities, and treatment options at water and municipal water resource recovery facilities are all ways we can educate ourselves about for this new year.
Looking for New Restaurant Equipment & Used Restaurant Equipment? Call us here at Main Auction Services, together we can find options to secure your business for the future… and keep on budget too!
1718 West Main Street • Grand Prairie, Texas 75050 • 972-642-0513, 12922 Hempstead Hwy • Houston, Texas 77040 • 713-690-1231, 2100 E Union Bower Road • Irving, Texas 75061 • 972-579-4612.