Main Auction Services, Inc., buys and sells the latest food service and restaurant equipment by the world's leading manufacturers. In addition we provide the restaurant equipment industry with a variety of other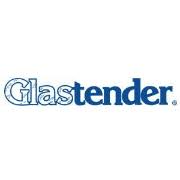 types of companies who support major manufacturers like Glasstender.
Headquartered in Saginaw, Michigan, USA, Glastender, Inc. was established in 1969 by Jon D. Hall, and he invented the world's first automatic rotary glasswasher. The cutting-edge glasswasher design saved space and eliminated wasted steps for bartenders. The second automatic rotary glasswasher sold was incorporated into a pass-thru cocktail station. The innovative station design allowed bartenders and servers to work as a team, doubling bartender output.
Jon pioneered a sense of creativity, flexibility, and feature focus that continues to be ingrained in the culture of this family business to this day. Enthusiasm for developing new products to meet customer needs has contributed to the tremendous expansion of
Glasstender product lines. We now manufacture a complete line of quality bar equipment and several specialty food service products.
Glasstender provides commercial foodservice equipment from all U.S. manufacturers and cover all categories of equipment including:
Glasswashers
Cocktail Stations
Bar Fabrication
Modular Bar Die
Bar Refrigeration
Kitchen Fabrication
Kitchen Refrigeration
Draft Beer & Wine Dispensing
Vinfinity Wine Preservation System
Bottle Disintegration Systems
Literature
Big enough to handle your needs, yet small enough to listen, Glasstender is one of the largest bar equipment manufacturers in the world, and they have the resources necessary to meet your needs. At the same time, we are a specialty manufacturer. We are still small enough to listen and respond to your special requests. Almost all of our production is made to order, allowing us to pay attention to the details.
The flexibility you want. The features you need. Glasstender. Expect more. Find out more now: