Larkin
Main Auction Services, Inc., buys and sells the latest food service and restaurant equipment by the world's leading manufacturers such as Larkin and refrigeration products. A long history of innovation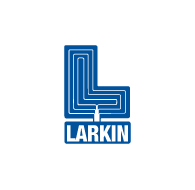 has made Larkin the most trusted brand of refrigeration products for clean environments since 1928. Beginning with the first heat transfer coil design, Larkin has committed its focus to leading the way with technologies that offer advanced performance.
Today, Larkin offers one of the broadest and most innovative product lines on the market. This uniquely qualifies Larkin to meet the needs of foodservice applications, as well as mission critical applications such as data centers and biomedical labs. The Larkin product line includes distinctive white unit coolers, condensers, condensing units and electronic controls. Every unit is rigorously tested for quality and performance, earning Larkin a reputation for delivering the highest-performing refrigeration products for the demanding needs of pristine environments.
View a complete inventory of Larkin products and literature:
Unit Coolers
Compressorized Products
Condensers & Fluid Coolers
Refrigeration Controls and Technology
Beacon II™ Refrigeration System
InterLink Smart Defrost Kit™
ServiceMate™
SunSource™
HyperCore™ Micro-Channel Coils
Remote Refrigeration Control
Lead Lag Temperature Controller
Split System Controller

Other Products and Services:
Air-Cooled Package Chillers
Screw Compressor Condensing Units
Heatcraft Commercial Financing
Mohave™ Advanced Hot Gas Defrost System
Two Stage Condensing Units & Systems
FlexPack™
Air Handlers
Refrigeration Racks
Compressor Protection Plan
Extended Service Agreements
When science, safety and security are on the line, we've got you covered. Whether it's cooling data centers filled with crucial information, storing biomedical supplies or providing cold storage to large warehouses and distribution centers, our products offer precise temperature control for critical industry applications.
Because technological environments are highly complex and variable—with no room for error--many of our Industry products are custom-designed. A brand distinguished for design innovation, Larkin offers high-performance refrigeration products such as evaporators and fluid coolers designed to monitor and control environmental conditions from a single location—on- or off-site. Larkin also delivers unconventional solutions backed by reliable support, while providing substantial operational and energy savings.
Click Here To Find Out More About Larkin Refrigeration Products and all their Brands