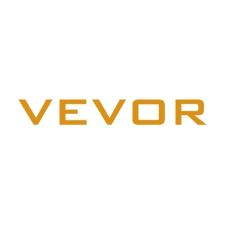 Main Auction Services, Inc., buys and sells the latest food service and restaurant equipment by the world's leading manufacturers such as Vevor.
VEVOR, as a leading and emerging company in manufacturer and exporting business, has been focused on cross-border export e-commerce for more than 10 years. Specialized in Business and Industrial Products, Kitchenware, Machinery Tools, Sporting Goods, Pet Products, Home and Garden products, always committed in supplying an incredible assortment of great quality products with unbeatable prices.
Our goal is to make sure that you can find exactly what you are looking for, which has great quality at the lowest prices.
As specialized beverage products in the commercial kitchen equipment markets check out many of our other types of quality products:
Water Distiller
Water Dispensers
Commercial Juicers
Underbar Ice Bins
Beer & Wine Making
Granita & Slushy Machines
Refrigerated Beverage Dispensers
Uninsulated Beverage Dispensers
Portable Beer Dispensers & Accessories
Commercial Milkshake Machines
Commercial Coffee Makers
Commercial Coffee Makers
Vevor manufactures substantially all of its products at the company's facilities in the United States and markets its products internationally. These products include:
Cooking Equipment
Beverage Equipment
Food Preparation Equipment
Restaurant Furniture
Category
Tabletop
Equipment Parts
Carts
Janitorial Supplies
If you need to learn more about a piece of equipment from Vevor that is appearing in one of Main Auctions upcoming auctions, please go to the link below for more specifics.
Click Here To Find Out More About Vevor