Casual Dining Chains Growth

Golden Years Poised For The Future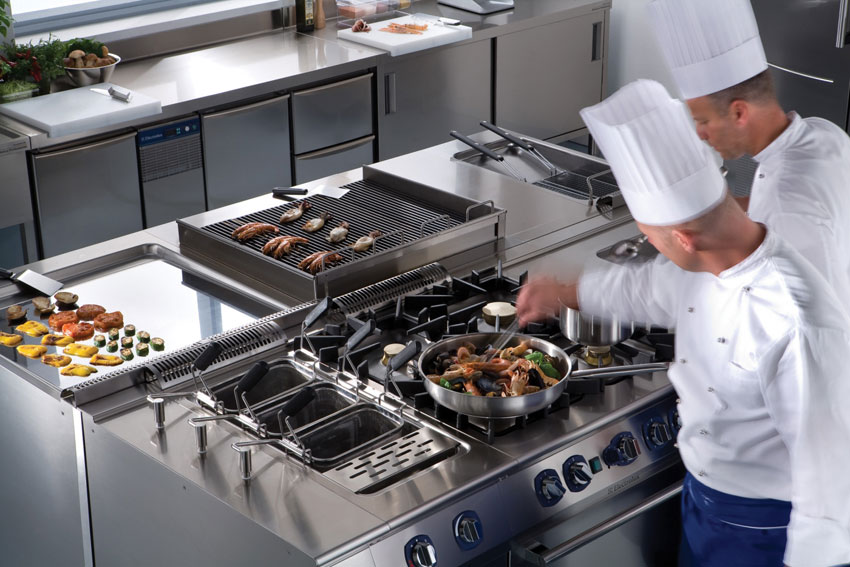 Survival for the future is a variable the foodservice industry may need to discuss, focus on, and make changes with right now. Main Auction Services is all about change, and brings expertise in the restaurant and food service related industries across the nation. Whether the need is to buy or sell one piece or the contents of an entire restaurant,
Main Auction Services is the resource for late-model restaurant, bakery and bar equipment in the Texas region. In addition to commercial restaurant equipment, Main Auction Services occasional has residential furniture, kitchen & bath fixtures, appliances, electronics and décor.
In a very short time, Main Auction Services will be opening a third store in Arlington Texas in order to serve our clients better. We will have more on the details at a later date but for the purposes of this article we offer some positive reinforcement about what the future holds. For us, and for the success of future here in the USA.
You are invited to read below and listen to the buzz from the powers that be in Casual Dining markets. Ron Ruggless has put together a very interesting perspective for the immediate emergence from the pandemic. Market share, same store sales, and investments across the industry could be setting up for higher levels of growth way beyond previous analysis thought.
Casual-dining chains, as they emerge from the pandemic, are poised for "golden years" of growth in market share, same-store sales and units now through 2024, a Jefferies equities analyst said in a note Monday.
Andy Barish, a managing director at the global investment banking firm, wrote that "starting later this year and through 2024, according to our analysis, the chain casual-dining industry could be setting up for some 'golden years' of growth and share gains with higher levels of SSS and unit growth vs recent history."
Related: Breakfast after the coronavirus: Quick service and casual dining chains face challenges during the morning daypart
Research indicates for the first time in about 20 years, the medium-term growth opportunities through 2024 seem to be "unfolding positively for casual dining as the capacity reduction in '20 was significant."
While Barish has noted that full-service restaurants lost about $94 billion in sales during the pandemic and limited-service restaurants lost about $19 billion; these declines were especially deep for independent full-service restaurants.
In March, foodservice research firm Datassential said that it appears that up to 10% of U.S. restaurants and food trucks closed permanently during the COVID-19 pandemic.
"With the pandemic forcing a significant number of restaurant closures, we analyzed the most recent capacity data and explore categories and brands most likely to be positively/ negatively impacted by the altered landscape," Barish said. "We believe full-service chains are poised to see several years of growth tailwinds," which could more than offset near-term choppiness in sales.
Among public restaurant companies for which Jefferies provides analyst coverage, Barish said those most likely impacted positively, especially through increasing market share, were in the varied-menu category, which saw a 14.7% decline in total units and a 35.6% decline in year-over-year sales during the pandemic.
Specifically; Jefferies/Barish cited such companies as Dallas-based Brinker International Inc., parent to Chili's Grill & Bar and Maggiano's Little Italy, and Tampa, Fla.-based Bloomin' Brands Inc., parent to Outback Steakhouse, Carrabba's Italian Grill and other concepts. Barish also noted opportunities for Austin, Texas-based Chuy's Holdings Inc., the Tex-Mex concept. While limited service may have a less positive go forward; they were certainly less impacted. It may be these chains will return to quicker levels than others.

While the markets may not support massive growth in the immediate futures, rest assured that the restaurant industry at large will be examining carefully what leading national chains may do in any give state or city near you. It is the hope of industry professionals across the board that dining out in whatever form may need to consider creative options like serving breakfast all day, limiting service times, or branching out to increased delivery options and meals for pick up in order to survive the rest of 2021.
In Texas, keeping a close eye on the trendsetters may be the key for your restaurant, cafe, food truck, or banquet and catering business for survival. Maintaining a close watch on restaurant equipment you may need to transition at a moments notice is why Main Auction Services is here.
If you are looking to buy new or used restaurant equipment, then you have come to the right place. Main Auction Services is a leading supplier of quality restaurant equipment. Main Auction Services has over 35 years of combined restaurant, food service, and related industry experience to help you equip your kitchen. Call us today in Dallas at 972-642-0513 or in Irving at 972-579-4612. Se Habla Español!
---
Senior Editor, Nation's Restaurant News / Restaurant Hospitality
Ron Ruggless serves as a senior editor for Informa Connect's Nation's Restaurant News (NRN.com) and Restaurant Hospitality (Restaurant-Hospitality.com) online and print platforms. He joined NRN in 1992 after working 10 years in various roles at the Dallas Times Herald newspaper, including restaurant critic, assistant business editor, food editor and lifestyle editor. He also edited several printings of the Zagat Dining Guide for Dallas-Fort Worth, and his articles and photographs have appeared in Food & Wine, Food Network and Self magazines.