New Delivery Options
Rally Your Revenue Now !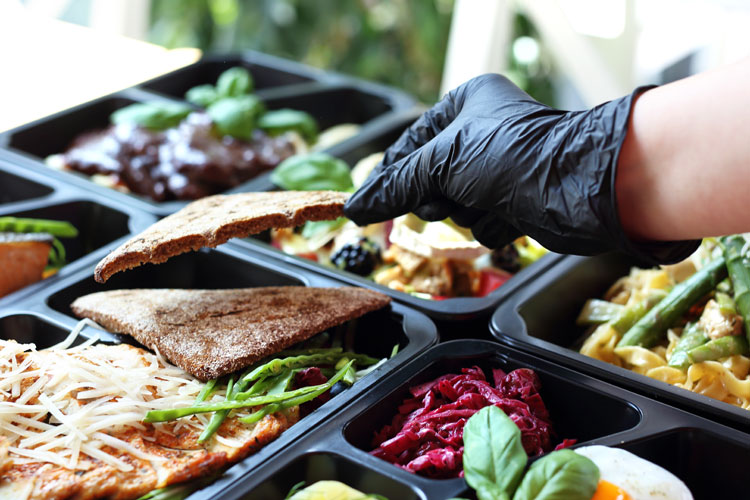 Bloomberg reports as indoor dining rebounds, analysts are saying that the stocks behind those quarantine staples will continue to rise. This is great news for the entire foodservice industry.
As the take-out pizza and wings comforted many Americans locked out of their favorite eateries last year, perception tells us that the S & P Supercomposite Restaurants Index is joing second quarter results that help top Wall Street estimates. According to Bloomberg; Domino's Pizza Inc., Papa John's International Inc. and Wingstop Inc. are all up at least 33% this year, well ahead of the 16% gain in the S&P Supercomposite Restaurants Index. Papa John's reported earnings Thursday, joining the other two companies in showcasing second-quarter results that topped Wall Street estimates.
"The earnings and revenue beats came on the heels of investor skepticism in early March when shares of all three fell to lows for the year as vaccination levels rose and indoor dining resumed. Pizza and wing dominance in delivery and digital sales helped to quash those fears.
"During the pandemic, people created a habit," said Peter Saleh, an analyst at BTIG LLC who has a buy rating on all three companies. "Nothing has dislodged that habit of ordering in and staying home."
"At the same time that pizza and wings stocks briefly slipped, traditional full-service eateries like Cheesecake Factory Inc. and BJ's Restaurants Inc. were booming, with both up about 60% by the end of the first calendar quarter.
"As people get vaccinated and as the dining rooms reopen, people thought that the full-service would take more share from the fast food, especially companies that rely heavily on delivery," said Bloomberg Intelligence analyst Mike Halen."
Delivery Growth For Your Company
Let's talk about what this could mean for you between now and 2022 for you and your restaurant. It is obvious as more and more restaurants staff up continued growth is on the horizon. Business Research Company says the global online food deliver services market is expected to increase about 10% which is $127 billion this year alone. They also project $192 billion in 2025. So, as shifts in customer and overall consumer behaviors validate growth strategy; Main Auction believes you will be able to plan ahead for growth in your sector as well.
Securing additional inventory, delivery containers, front of the house take out options, and ready to eat in display cabinet options are all on the table to help you increase revenue until staffing and supply chain processing can level out. The question remains what will work for you and your existing restaurant and how can Main Auction help you grow as you open your doors back to the public.
If you go to our manufacturers page here on the Main Auction website, we invite you to look into current options in all these products to enhance your delivery dining experiences. Sustainable products, quality upgrades in take out containers, prepared foods for the taking in beautiful displays in the front of the house may all be simple solutions to getting back to the basics for your dining patrons. Using 3rd party delivery options can be contacted as well for those currently operating in your central locations.
Take back your revenue day at a time with quality all your dining patrons deserve. Get the pricing edge now. Fueling your geographic locations with flyers, ads, radio spots, and local TV ads is always an option. If you currently support FB, Instagram, Tic Toc, and others for your patrons start taking pictures now of delivery specials, family meals, and party options for the ordering.
Main Auction Services offers the national food service industry low prices on commercial kitchen and restaurant products. As a seller, buyer, bidder, or consignor, you have the ability to buy, sell, or consign new and used commercial restaurant equipment, hotel bar equipment, supermarket equipment, and commercial baking equipment, and much more, to be sold through our online auction web site.
In addition to the new location, Main Auction Services / Texas Restaurant Supply also has facilities in Grand Prairie, TX and Irving, TX. For more information please call 972-642-0513 (Grand Prairie), 972-579-4612 (Irving) or 682-252-4020 (Arlington).