What's New In 2014
Unwrap Your New Food Gifts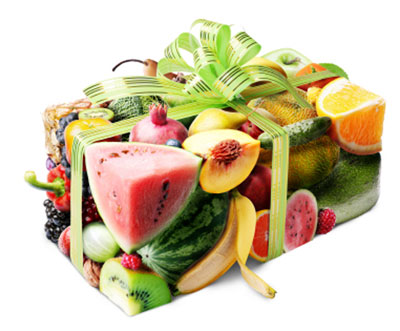 The gift of food is fun, exciting, competitive, and a challenge if you are in the foodservice industry. Grills, restaurants, pubs, diners, and fine dining experiences all provide our clients with the latest and greatest menue selections.
2014 is a new year of exciting, and hot trends  that nationally inspire us to remain competitive. The latest results from National Restaurant Association's annual survey of chefs have been released for 2104. Now it's your turn to decide whether your business will  unwrap your latest food gift and make it a hit with your current diners, and perhaps be able to generate more market share.
Our challenge to you:
Main Auction Services is asking you to consider the purchase of restaurant equipment which will meet the demands of these new trends.
Main Auction Services is a viable option for quick restaurant equipment purchases that can enable you to compete, and make your business more profitable for 2014. As for what the nation's leaders in our industry say. The new What's Hot in 2014 forecast is something that takes place annually.  The NRA surveyed nearly 1,300 members of the American Culinary Federation in October and November of 2013, and asked them to rate 258 items as a "hot trend," "yesterday's news," or a "perennial favorite" for 2014. Here are some of those results that will be important to you.
What's Hot In 2014:
Locally sourced meat, seafood and produce remain at the top of the trends
Environmental sustainability and children's nutrition
Gluten-free food
Non-wheat pasta — made with flour such as quinoa, rice and buckwheat
Micro distilled artisan spirits beer and wine
Fresh & Savory ingredients in regional signature cocktails
Hudson Riehle, senior VP president of NRA says that today's consumers will continue to be interested in what they eat and where their food comes from. A position which is also reflected in national menu trends. Of those trends he says:  "True trends — as opposed to temporary fads — show the evolution of the wider shifts of our modern society over time, and focus on the provenance of various food and beverage items, unique aspects of how they are prepared and presented, as well as the dietary profiles of those meals."
When asked which current food trend will be the hottest 10 years from now, the chefs put environmental sustainability at the top of the list, followed by local sourcing, health/nutrition, children's nutrition and gluten-free cuisine..
What do you think may impact your foodservice business this year? Main Auction Services can help you plan ahead, select new equipment for your needs, and assist you in turning any challenge into a positive experience. What new services and food can you prepare for new community based offerings that will increase your top revenue growth taking the above What's Hot List into account?…
Call us here at Main Auction Services, together we can find options to expand for the future…
Dallas: 972-642-0513  &  972-579-4612 (Irving) and Houston: 713-690-1231