Consider New Equipment Purchases To Stimulate Sales
Inspire Your New & Repeat Customers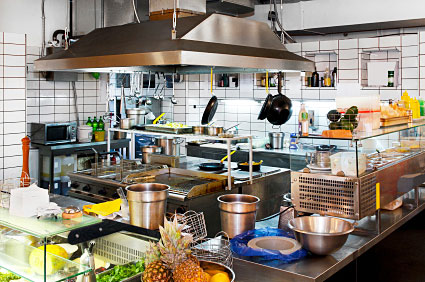 If you knew that purchasing new equipment for your institution, grills, restaurants, pubs, diners, and fine dining experiences could create demand for new customers, would you consider and plan ahead now by making some limited equipment purchases?
Main Auction Services believes that you can stimulate sales, and what's more, bring about increased profits the rest of 2014 and 2015.
Most business' will say yes to the question above. But, with that yes comes another issue to consider. That would be effective marketing as well as delicious food for the asking. Inspiring your customers is critical to the success you need. New studies are showing that traditional marketing only goes so far. Offering new menu items at lower prices may not be enough to attract today's savvy consumers. A new NPD Group reports that ingredients, look and description on the menu are the most relevant decision making factors that can drive customers back to your restaurant or institution.
Main Auction Services asks you What really inspires your current customers, and what will bring new customers can be discussed in terms of limited time offers since that factor has dominated in past years. At least 90% of respondents to this latest survey say LTO's were extremely or at least very important factors in the decision process to where and what a consumer will eat. Is it still true for you? If not, perhaps an adjustment is required in overall marketing to your regional consumers. What new menu items can you add that will increase top line revenue?
Reports also weighed in on other factors on what can truly inspire your consumer to keep coming to dine in your restaurant. While LTO's are an essential part of a restaurant operator's marketing toolkits, in the most recent past, new products in most national chains are finding additional ways to introduce these tasty new items to the public for consumption. Frequency LTO promotional campaigns are used by the majority of most national and regional campaigns thereby driving new and existing hungry consumers to taste your new and wonderful menu entrees, meals, and desserts; but complementary products on best sellers is also a great way to plan for the future as well.
Consumer trails concerning promotions of all kinds take into consideration all or most of the following when it comes to importance. Main Auction Services offers you a challenge:
How do your product offerings rate on these items listed below?
Contains Ingredients Liked By Your Current Diners
Sounds Great On The Menu
Freshly Prepared When The Order Is Placed
Fresh Ingredients Are Purchased Daily
Dishes Offered Are Usually Not Made At Home
Affordable Prices Across The Board
Tastes Excellent
Looks Appetizing In Photos
If you are out of touch with your customer, it won't matter. They simply won't come to dine and that's that.
What does this mean to you right now if you are aware? Planning now for new or seasonal menus requires pre-planning on the restaurant equipment side to make sure you have all the equipment you need to still make excellent margins in preparation, sourcing of the ingredients, and volume sales. Perhaps at this time you may need to understand your consumer pays your paycheck. If your marketing plan is in place for the rest of the year, fixed costs will determine the next steps you must take to get the profits you must have in order to stand your ground in increasing sales.
If you are considering the addition of any food service equipment, new energy efficient equipment, or mobile food prep equipment; a new marketing strategy must be considered. With the profit equation solved, equipment purchases are a viable consideration. Combi Ovens, efficient dish equipment, versitile salad bars, dessert bars, special offers, seasonal offers, kids menus, family dining specials, and the like become serious items you must know. If you have a regional flair catered to your diners desires, you have some other things to find out. Competitors offers can be a great source to what isn't being offered and your restaurant can pick of the slack. What do my customers want that isn't being offered anywhere else, or even better, what do you prepare so well you may consider adding to for more increased volume. Nothing means more than a personal recommendation from one of your regular diners to a new person to go taste and see...
There is nothing to replace good food. At that point money is no longer the number one issue. You want that taste and you can only receive it from your restaurant. It just doesn't get any better than that.
Main Auction Services in Dallas Irving and Houston has thousands of items to choose from in new and used restaurant equipment available all the time. Main Auctions Services Monthly auctions are easily accessible and can men the difference to a profitable quarter by boosting sales. Call us today, speak with our qualified specialists in the industry and find out what can put more money in the bank, and keep your customers returning time and time again...
Call us here at Main Auction Services, together we can find options to secure your business for the future…
Dallas: 972-642-0513  &  972-579-4612 (Irving) and Houston: 713-690-1231

Main Auction Services provides auctions to the Used Restaurant Industry Community in Texas for your convenience: Dallas used restaurant equipment, Irving used restaurant equipment, and Houston used restaurant equipment