Increase Sales & Customers
Launch Hot New Menu Items With A Party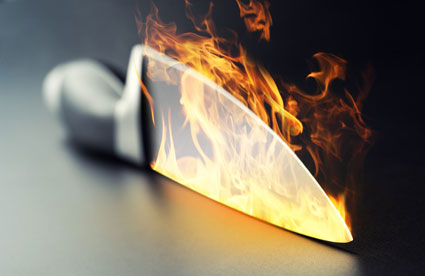 If you are a service based restaurant, the economy may be forcing your hand to change the rules. Now is the time to cut costs, generate revenue and increase your customer base. Seem impossible? Main Auction Services has a great idea.
Why not try something new. Create hot new food for your customers to enjoy. Sounds easy but with old outdated and less energy efficient equipment you may think it's not possible. Main Auction Services says: 
Let's think out side the box on this one
Examine current menu staples your customers already love. Create a wish list of customer requests for new menu items, and things you know will sell. Keep, sell or update the equipment to prepare the staples, then consider purchasing new or used equipment to prepare your new menu items. Remember Main Auction Services can sell your old equipment. That means revenue from those sales can help you with your new updates right? Get your new menu items to the table, then  let's have a party and let everyone know about it... Need help with the transition? Our qualified staff is only a phone call away from more money in the back.
Trending across the nation right now are parties; all kinds of parties. Events, cocktails, tastings, competitions, giveaways, and special customer attention grabbers. It is a very simple way to increase immediate sales, and invite new customers  at the same time. In your marketing you can invite both regular and new dining guests to come to your latest tasting, event or special party! A party to introduce the launch of your new breakfast, lunch or dinner items. Not to mention perhaps a Happy Hour Cocktail Party with a pairing of the latest with your new house wines or craft beers. Maybe a bold option with music, tasting and special bar service and dessert to your immediate community to finish things off.
As early as 2010, some Fast Food servers like Burger King, Arby's and McDonalds have all tried to introduce premium items from sandwiches to tasty breakfast options. Phrases like new wholesome, nutritious, and giveaways for the asking when releasing the latest and greatest. Things like wraps, sandwiches on ciabiatta, and untraditional hors d'oeuvres all served up in unusual containers. Some companies went all out and invited clientele to Culinary Education facilities and local cooking schools to engender awesome new tasty delights for the palette. Many had music, bands, or celebrity entertainers to tout the delicious new items on the menu.


Suggestions for Additions to Your Parties:

Music
Beautiful Creative Food
3rd Party Celebrity guests
Cooking School Tastings & Endorsements
Tables with foods available for the taste testing
Invite community media
Cocktail Parties with huge buffet tables
Invite Food Industry professionals
Food & Beverage Managers from area hotels and convention facilities
Creative management and interaction with crowds means new dining experiences for your customers. Keeping it traditional for your favorite menu staples, means you are free to experiment and enhance your menu items seasonally or maybe even introduce new items several times per month. Wine tastings, wine and cheese parties, and even special dinner service for families and couples may really help market your latest hot food items menu. Making them memorable to your new diners and regular customers alike is a great goal.
Remember quality food & beautiful presentation is always critical to enjoyment by diners, and the biggest contributor to your top line revenue. Let your customers decide what they would like to have on a regular basis. Rotation of the best loved test items can also be an option, then promotions, sales, and proper marketing to everyone gets them into your restaurant to enjoy the things they love. It doesn't get any better than that.
With a new approach to increase sales, let's talk about restaurant equipment you need to make it happen. Main Auction Services is here to help with that. We carry New & Used Restaurant Equipment, we have Multiple Online Auctions, and an exceptional staff who can assist you with just about anything you may need. 
Main Auction Services, Inc. brings more than 35 years of combined experience in the restaurant, food service and related industries to the internet sales marketplace. Main Auction Services offers a wide variety of quality, new and used restaurant equipment, kitchen supplies, appliances, furniture and decor. Main Auction Services buys and sells restaurant equipment in Texas, Oklahoma, Louisiana and nationwide, and has inventory arriving on a daily basis. Whether you need to buy or sell one piece, or the contents of an entire restaurant, Main Auction Services is your  best resource for late-model restaurant, bakery and bar equipment. Call us today at any of our convenient locations to serve you. A restaurant equipment specialist is standing by right now.

1718 West Main Street Grand Prairie, Texas 75050 • 972-642-0513
12922 Hempstead Hwy • Houston, Texas 77040 • 713-690-1231
1411 Perry Street • Irving, Texas 75060 • 972-579-4612


Main Auction Services provides auctions to the Used Restaurant Industry Community in Texas for your convenience: Dallas used restaurant equipment, Irving used restaurant equipment, and Houston used restaurant equipment