Main Auction Services - One Stop Destination Shopping
Your Best Kept Secret In Texas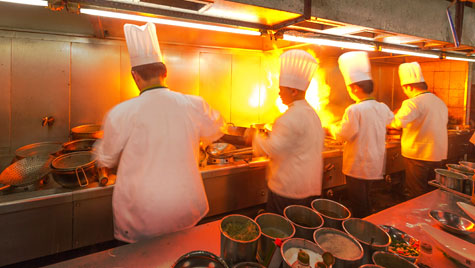 Main Auction Services is one stop destination shopping for your all your used commercial kitchen and grocery store equipment needs. Weekly auctions in 2015 mean full lines of food equipment are available for the bidding. From flight type ware-washers to counter-top food processers Main Auction Services has everything you need. Premier refrigeration systems, proven bakery equipment and leading manufacturers of all baking, cooking, food prep, dishwashing, weigh wrap, and water systems equipment is easily available. In Dallas Main Auction Services provides you and your business adventure with more support than you have ever found.
Main Auction Services - Foodservice Best Kept Secret
Main Auction Services is a Dallas based used restaurant equipment dealer, and new restaurant equipment auction house with a bonus. Superior staff of qualified industry specialists, who cut their teeth in the international and national foodservice markets both overseas and here is the USA are standing by right now to assist you with your special needs. If you need help with specific types of equipment pick up the phone right now and give us a call. Your can register online for the next auction, and get your equipment picks with bids in just a few minutes.
Here a just a few things you may be interested in finding out out more about:
Baking Equipment-
Ovens
Proofers
Retarder/Proofers
Specialty Products & Accessories
Cooking Equipment -
Combi Ovens & Barcode Scanners
Convection Ovens
Griddles
Rotisseries
Steamers
Toasters
Food Prep Equipment-
Choppers/GrindersCutter Mixers
Food Cutters
Food Processors
Meat Saws
Mixers
Mixer/Grinders
Peelers
Power Drive Units
Tenderizers
Salad Dryers
Slicers
Accessories
Traulsen Refrigeration Equipment -
Blast Chillers
Dual Temps
Hot-Food Holding Cabinets
Prep Tables
Refrigerators and Freezers
Special Application Products
Undercounter and Equipment Stands
Commercial Dishwashers -
Advansys
Conveyor Type
Door Type
ENERGY STAR® Qualified
Flight Type
Pot, Pan and Utensil Washer
Powered Sink
Tote Container Washer
Undercounters
Waste Equipment
Accessories
Weigh Wrap Equipment -
Scales
Wrapping Equipment
Networking/Retail Software
Accessories
Water Treatment Systems -
Cooking Systems
Baking Systems
Warewash Systems
Ice & Beverage Systems
If you are planning commercial kitchen changes in 2015 and want to accommodate consumers' individual dietary needs, pre-planning and integration of new restaurant equipment may be a key component for success. Main Auction Services buys and sells new and used restaurant equipment in Texas and nationwide, with new inventory arriving on a daily basis. This inventory is made easily available for purchase through regularly scheduled online auctions. Whether the need is to buy or sell one piece or the contents of an entire restaurant, Main Auction Services is your only resource for late-model restaurant, bakery and bar equipment in the Texas region. In addition to commercial restaurant equipment, Main Auction Services also has residential furniture, kitchen & bath fixtures, appliances, electronics and décor.
Don't forget in 2015 Main Auction Services also has facilities in Grand Prairie, TX and Houston, TX. For more information please call 972-642-0513 (Grand Prairie), 972-579-4612 (Irving) or 713-690-1231 (Houston). Visit Main Auction Services online at: www.mainauctionservices.com