Tabletop & Smallwares
Declutter To Grow Your Business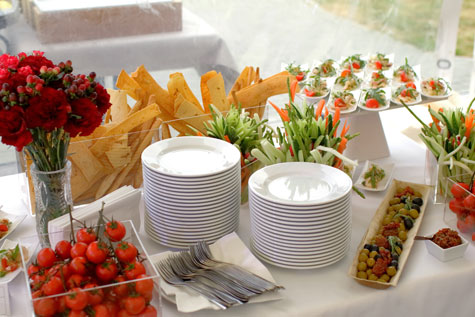 Tabletop & Smallwares are things you know about in the foodservice industry and are a requirement to serve your diners. Restaurant equipment like tabletop and smallwares,  includes the features and benefits of various buffet and tabletop servingware, coffee brewers and servers, cutlery, melamime tableware, permanent tableware and tabletop accessories just to name a few. Critical to serving your patrons, you must also consider these items if you are making plans to grow. Main Auction Services focuses on restaurant equipment both new and used, as well as many opportunities to acquire these tabletop and smallwares in all our auctions.
In 2015 and 2016, all foodservice operators have continued to grow their businesses. But were you aware that tabletops continue to shrink to accommodate more seats in restaurants? To better manage the smaller space, many foodservice operators continue to declutter their tabletops to make both happen at the same time. That's where Main Auction Services comes in. We have weekly auctions that can provide you countless opportunities to acquire said declutter smallwares easily and frequently if you need to.
Another result of the "Declutter" evolution has evolved. Here at Main Auction Services we are finding that the definition of what constitutes a tabletop accessory has broadened significantly. Generally speaking, though, tabletop accessories today are typically considered serving vessels. What does this mean to you in your setting? We have what you need, every week, and it is easy to bid and win and jumpstart your growth now.
Here are some common vessels you will see in all Main Auction Services Auctions all the time:
Card Check & Menu Holders
Salt & Pepper Shakers and Grinders
Sugar Packet Holders
Wire Caddies
Racks For Condiments
Plate Covers
Syrup Dispensers
Cheese Shakers
Serving Baskets
Bud Vases
Votives
Ramekins
Wine Coolers
Champagne Buckets
Portion Gravies
Accessories To Dress Up Dinnerware
Tasting Menues
Small Plate Service Accessories
And More . . .
If your bar or cafe is starting happy hour service that consist of things like tapas, small plates and tasting menus;  as owners, managers, and facilities F & B managers, you can now select unique accessories to facilitate small-plate service and make them available for your restaurant or facility next week and save money at the same time.
Main Auction Services is also aware that some local codes prohibiting open flames, need alternatives for their buffet service. Chafers that use traditional canned fuel heat have become more common. This includes induction chafers, which offer the benefit of instant heat and energy efficiency. Lower-profile chafers continue to grow in popularity, too. Ideas like using color-coded chafers to designate food attributes, such as gluten or allergen free help update and coordinate this type of equipment transition. Chafer accessories include decorative trays with either double- or single-wall construction and double layer bowls.
Another important factor when choosing tabletop accessories, especially in high-volume restaurants, is how easy it is to clean these items. Operations that use three-compartment sinks as opposed to dishwashers need to consider that hand washing will require additional time and labor. Special stations set up in small intimate corners are new options for consideration, and maybe adding small undercounter dishwashers in your designated areas.
With the wider variety of these items available, operators have more opportunities to get creative. Use small baking sheets to serve barbecue items or present sharables like chicken tenders in wire cones with liners inside. Today's accessories can also be vertical, adding a dimension to tabletops. Space-savers, like stackable baskets, also are more common.
Trying to control portions? Just be aware higher food prices to health concerns and gourmet preparation may mean some serving vessels are shrinking, too. Material choices depend on accessories, and may include metals, cast iron, stainess steel, along with tri-ply serviers are found to be driving more metal and natural materials like stainless and banboo. Don't forget utilizing sustainable materials what can lean to many more colors, styles, and environmental practices like melamine. Clean modern lines, square formats, and wider rims allow the focus to remain on the tabletop image you will be changing and also save space and create a consistent feel. Easily customized, these brand unifying images mean professional customer perception, and like the menu mean the customer will appreciate the attention to detail and aesthetics when consistency is the goal.
Main Auction Services in Dallas Irving and Houston has thousands of items to choose from in new and used restaurant equipment, tabletop and smallwares available all the time. Main Auctions Services Monthly auctions are easily accessible and can men the difference to a profitable quarter by boosting sales. Call us today, speak with our qualified specialists in the industry and find out what can put more money in the bank, and keep your customers returning time and time again...
Call us here at Main Auction Services, together we can find options to secure your business for the future…Dallas: 972-642-0513  &  972-579-4612 (Irving) and Houston: 713-690-1231