Know Your Glassware
Tabletop Presentation Is Unique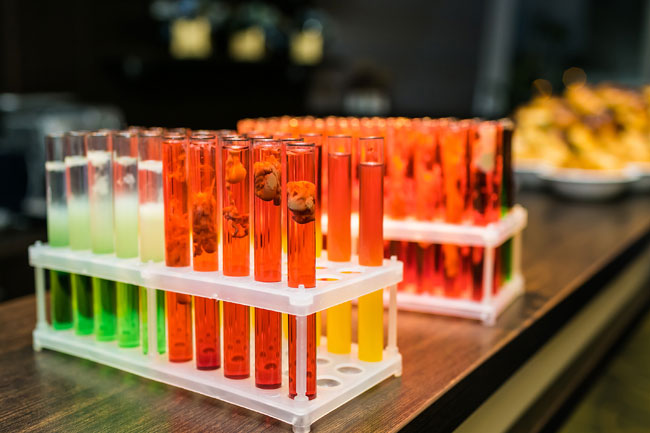 Glassware absolutely will provide a unique and very personal experience for every dining patron you have. While dinnerware is also important, food still must take precedence. Equally vital to the overall dining experience will be the beverage. This beverage contained within your glassware has a 2 fold approach. It must compliment the table setting, and be filled with a beverage that will go perfectly with the meal. Catering to your clientele has never been as important as it is now. Know your clientle, and find out what they love.
In the last few years, smallwares have become a staple here at Main Street Services. Every restaurant must have some type of containment for beverages. Commercial foodservice operations have finally aligned with beverage trends and can enhance the flavor, aroma and presentation of the drinks. Increasing popularity of craft beers and craft spirits mean that new beverage specific glassware designs allows these items to maximize the flavor and aroma of wine and liquor. This trend in supplying of trendy glassware, and barwares means you have options for new purchases that will enhance your restaurant dining experience.
Main Auction Services has auctions with smallwares, barware, and glassware weekly to meet this demand head on. Trending and trading out glassware means variety can enhance seasonal dinner service as well. Patrons notice. It's like cooking an apple pie in the oven. The smell is so wonderful it makes you smile. But will you remember it after the meal? Maybe, maybe not, either way it was pleasant for sure and that's what matters right?
Some other notable trends in commercial glassware have included beautiful modern looks for classic rocks and highball glasses. Rocks glasses now feature much shorter designs with wider openings and newly designed highball glasses are taller with narrower openings. Catering to your younger diners with shooters in the picture above will assure at least one more visit. Keeping them returning means changes all the time with a few classic standards in food, dinnerware, and glassware. It is all about perception.
Lets take a look at the main types of glassware in the foodservice marketplace:
Tumblers — juice, highball, rocks, beverage, shots and shooters
Stemware — wine, goblet, martini, margarita, coupe, flute
Beer glasses — pilsners, pub glasses, tulip stems, Belgian, steins and mugs
Other — coffee mugs, plates and bowls, carafes, decanters, pitchers, votives, storage, shooters tubes and the like
Each glass type will offer a range of capacities. A standard stacking mixing glass could be offered in sizes that range from 14 to 22 ounces, depending on the service. Glassware sizes could also vary depending on the style of the line. The normal standard for most beverage glasses comes with 10- and 12-ounce capacities, while stemware can range from 10 to 22 ounces. Customary Beer glasses for light lagers and domestic beer may also be served in 12- to 23-ounce pilsner glasses; while the latest craft beers with a higher alcohol content are served in smaller glasses keeping over serving as the top priority.
Appropriate glassware used may be determined by the type type of beverage, lunch or dinner service, or just for style. Pairing the right glass with the right drink size may depend on a more formal setting; but it can also be a simple rule of thumb for the right glass for the right drink size that will influence how beer wine and spirits are perceived. The senses of your dining patrons can also determine the appropriate glass for the dining service you provide. It's important to pair the right glass with the right drink since the size as well; and to shape and influence how beer, wine and spirits are perceived by the senses of your dining patrons. Making sure to enhance the aromas and flavors of the beverage is critical to the overall ambiance of the dining experience. In addition, just remember that the right glass can elevate presentation and perceived value, enabling restaurant operators to charge a premium for any given beverage.
Let's talk about durability now for the fast casual, buffet, cafe or bar area. A durable product that highlights a vintage, crystalline glass is considered a modern age lead crystal. There is a new types of material composed of a mixture of silica sand, soda, potassium and lime. Melted at high temperatures, these metallic oxides add to the glassware's clarity and enhance the perception of the beverage design and colors. Enhancement of flavor and aroma for cocktails is also a great idea, as most new types of glassware could feature focus on craft beer and brown spirits like IPAs, ales and lagers.
A resurgence of craft cocktails and more traditional drinks from the 50's to the 90's are now being mixed and served with a twist. Small batch whiskeys, bourbons, scotches, and flavored mixers and cordials are treated with respect. Things like jello shots, and boilermaker style options are extremely popular with the young crowds. These new drinks can be served like Manhattans, martinis or an Old Fashioned to be set apart from standards of the past. Coupe champagne glasses with short rounded stems and lines may now have textured finishes. The sky is the limit here.
By catering to Millennials, marketing research confirms they dine out more often, are looking for affordability, love tapas and small tasty creative morsals of all types. These batch type servings in many cases may be the wave of the future. Tableside options for small batch cocktails, beer, and sangria options are paired with similar type tapas. These types of products and beverage service can be exciting and vary from week to week.
If you are hoping to make some changes that will enhance profit margins, call Main Auction Service today and let us discuss some new ideas with you. Putting your best dining experience forward is always a great idea. Remember we have almost 40 years in this industry. Why not take advantage of that for your bottom line. We help the best of the best daily in every restaurant equipment auctions we have. Used restaurant equipment and new restaurant equipment are a requirement for success in the foodservice industry. You matter as our client. Making sure you have quality products for your quality services is why we are in business.
Main Auction Services believes that you can stimulate sales, and what's more, bring about increased profits for 2016. Main Auction Services provides auctions to the Used Restaurant Industry Community in Texas for your convenience: Dallas used restaurant equipment, Irving used restaurant equipment, and Houston used restaurant equipment
Call us here at Main Auction Services, together we can find options to secure your business for the future…

Dallas: 972-642-0513 & 972-579-4612 (Irving) and Houston: 713-690-1231