Main Auction Foodservice Equipment & Supplies Providers
Stay On The Edge In Your Facility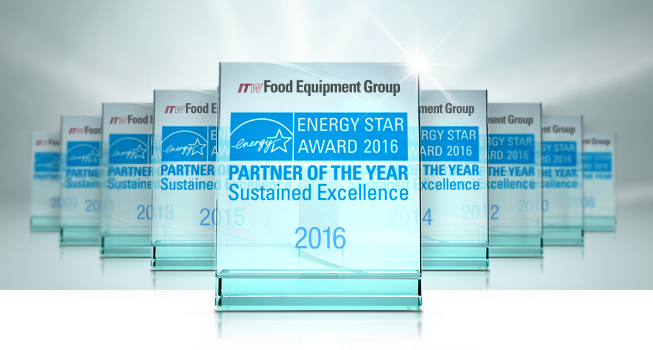 As foodservice professionals, Main Auction services understands that you must stay on top of this ever-changing industry, and that can be a challenge. Making sure you have access to Energy Star Products from leading manufacturers is a function of our daily operations. Budgets, slow sales, equipment damages due to natural disasters, and worn out equipment all mean you must spend dollars to keep your facility running efficiently.
Main Auction Services in Dallas, Houston, San Antonio and Austin will make it a little easier for you to stay informed, have the latest equipment for your particular needs, and provide education about the nations leading manufacturers, all at the same time. Saving you time, money and utility bills is critical for the continued success of your business entity.
Here on this Main Auction Website is your latest Resource Center in the form of a list of manufacturers. A direct link in every article goes directly to the website for each and every manufacturer logo you see. A little information is provided about the types of products offered, but more importantly, Main Auction is here to let you know we are here as a professional foodservice consultant that reviews industry trends, case studies, sustainable design developments, industry news and new product updates. In this article we provide a couple of references to some Hobart products that may be a great solution for your kitchen equipment needs today.*
Every month we deliver clear, concise, and information articles about industry conventions, products, services, auctions, manufacturers, and educational opportunities in the food service industry. It is our hope as we enter the remaining part of 2016, that you take an opportunity to contact us for all your restaurant equipment and supply needs. And, to find out more about your particular kitchen equipment needs in your facilities management.
Here are a few of the client industry facilities we support:
Food Service Education
K-12 Schools
Higher Education
Healthcare
Acute Care
Assisted Living
Restaurants
Chain Restaurants
Independent
Lodging & Casinos
Corrections
Military
Corporate Dining
Government
Main Auction support is aimed at impacting your foodservice kitchen every day. We support you with equipment that's durable and reliable, both new and used. Equipment designed to keep you up and running, day in and day out. And also to talk about equipment that is intended to help you address critical issues such as food safety, productivity and sustainability. This is why we are in business.
Meeting the needs of a growing population is critical in all food service management. Main Auctions helps by increasing productivity to institutions, schools, hospitals, corrections and independent restaurant facilities which are all dependent on the proper equipment. All of you have special needs. Many of your facilities are experiencing over capacity. The resulting strain on foodservice operations means that you have to maximize the productivity of your staff and equipment to provide services above and beyond the original design parameters of your facility.
Main Auction Services auctions are known for durability and reliability of quality commercial foodservice restaurant and kitchen equipment. Main Auction services provides many types of leading manufactured products to you in our weekly auctions. Main Auction can support you in your productivity efforts with products like the Hobart Advansys™ Ventless Door-Type Warewasher; which can easily perform double duty. It can clean your greasy pots and pans and your dishes and trays. A highly productive unit, the Advansys Ventless can wash 58 racks per hour with hot water sanitizing and 65 racks per hour with chemical sanitizing. Its versatility adds to its productivity. The Advansys Ventless model can handle 18" x 26" sheet pans and large pots. Made with a stainless steel pump and impeller, the Advansys Ventless is built to last, too, lowering the cost of ownership. And with an uptime greater than 99%, you can ensure a smooth kitchen operation.
Another item, Hobarts Baxter Hybrid Convection Oven, has the much needed versatility of both convection and steam heat, plus it can be preprogrammed with up to 100 recipes for quick fast prep then ease of cooking. You just have to select the recipe and press "Start." And it all fits in a small footprint, so you can place it on a counter or stack them on modular racks.
For your mixing needs, you just can't beat the Hobart Legacy® Mixer. The only mixer with a swing-out bowl for adding ingredients, taking out product and mounting and changing bowls, the Legacy is simply easier to work with, for increased productivity.
In Dallas, Houston, Austin, and San Antonio; you now have the destinations you need to solve all your commercial kitchen and grocery store equipment needs. Main Auction Services has weekly auctions that complement your needs of full lines of food equipment. Used restaurant equipment, and new restaurant equipment is a button bid away. From flight type warewashers, to countertop food processors, and premier refrigeration systems and proven bakery equipment, Main Auction deals with only the best manufacturers commercial grade restaurant equipment.
Main Auction Services offers you a network of factory and food service equipment to keep your commercial kitchen running, upgraded, and supported properly. Never before has it been so easy to find all your commercial kitchen restaurant equipment. Remember that we carry awide variety of cooking equipment to serve your every need. From rotisseries to combi ovens to toasters, here at Main Auction we make sure your kitchen flows smoothly and reliably throughout the day.
Main Auction Services offers the national food service industry low prices on commercial kitchen and restaurant products. As a seller, buyer, bidder, or consignor, you have the ability to buy, sell, or consign new and used commercial restaurant equipment, hotel bar equipment, supermarket equipment, and commercial baking equipment, and much more, to be sold through our online auction web site.
Whether you need to buy one piece, outfit an entire restaurant, or own several franchise locations; Main Auction Services is your best resource for purchasing late-model restaurant, bakery and bar equipment. With inventory arriving daily we invite you to call today to speak with a restaurant equipment specialist.
Call us right now in Se Habla Español Dallas: 972-642-0513 Houston: 713-690-1231 Irving: 972-579-4612. Ask about our sales available in Austin and San Antonio.
---
*ENERGY STAR products for a commercial kitchen? Restaurants, or facilities with commercial kitchens, feature are one of the highest energy consumers of buildings ? using approximately 250,000 Btu/sq.ft. This is roughly 2.5 times more energy per square foot than other commercial buildings. There are currently 6 ENERGY STAR qualified products for Commercial Kitchens: Commercial Dishwashers Commercial Fryers Commercial Griddles Commercial Hot Food Holding Cabinets Commercial Ice Machines Commercial Ovens Commercial Solid Door Refrigerators & Freezers Commercial Steam Cookers Commercial Laboratory Grade Refrigerators and Freezers is a new product under development.