Boost Your Sales For February
Super Bowl & Valentines Day Ideas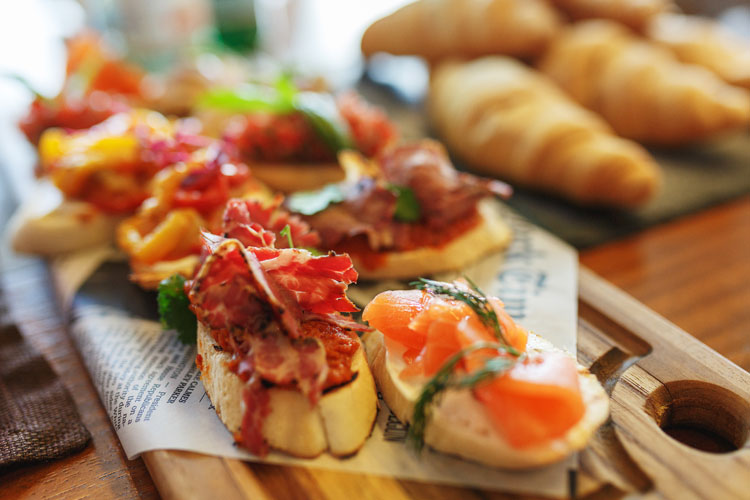 Main Auction Services is asking "What's The Buzz about your Restaurant & Bar for Super Bowl and Valentines Day Celebrations?" What about Tapas for Days. Are you ready to offer something new and exciting to you wonderful patrons this month that introduce new Bar Tapas for the Month of February? Special meals, drinks, appetizers, chocolate desserts are just the beginning. What about a competition with a specialty Barware home products like Shaker Sets, or beautiful Bar glasses as a prize. The Best of Recipe, Best Beverage Recipe, Cookoff prizes, Best of Themed Party Events with Home Bar Gifts made to be personal for your dining patrons.
Main Auction Services includes used restaurant equipment for sale, restaurant equipment for sale, and restaurant equipment auctions weekly for all registered bidders. To discover the latest opportunity to boost your new sales for February we invite you to read this article and consider a different perspective when you purchase the latest restaurant equipment for sale here.
February is a grand month for all manner of Signature Celebrations. Below find a list of all the Nationally celebrated days during February you may want to create buzz about at your restaurant. Tapas are just one consideration, but trays and trays of newpaper wrapped wood planks can be carried in for great smells to a single designated are in your Bar or Restaurant area for starters. Of course Valentine's Day and Super Bowl Sunday are two of the most important days for restaurants, but did you know that February is also Cherry Month, Heart Month and Hot Breakfast Month?
Are you getting this. Why not stimulate your patrons and offer something you never have before. Like a never ending appetizer bar, or all ice cream drinks, a Margarita Bar with specialty chips, tortillas, and 5 kinds of Salsas. And it doesn't end there as you can see in the list below. So let's get started for some special ideas to create Buzz and get those dining patrons you love in and partaking of all your new items. It's a great way to ask them to check out new food and beverage options as well. Do a tasting of tailgate options, Do the best of recipes for the coming year and give prizes to your customers who win. Do a Chili Cookoff or BBQ event. It's all about getting them to come in with friends and celebrate the Best of The Best with you their favorite restaurant & bar.
You only have a few days to order supplies of foods to serve, and remember the Barware carried here at Main Auction Services. We are but a click away from you ordering everything you may need for these 2 special days at least. Here we go!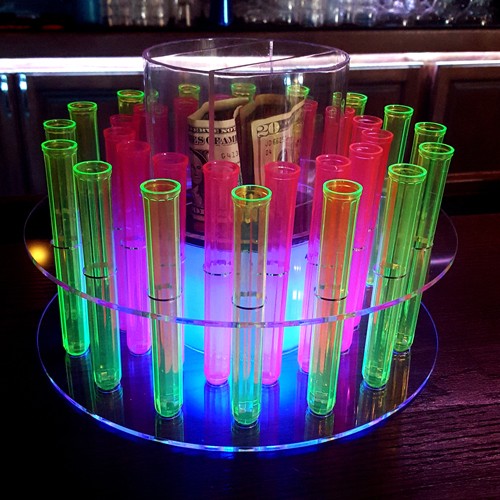 Beverage Marketing - Cheer up some good times as you pour up special beverages on all fronts for Cafe Au Lait Day, Kahlua Day, Margarita Day and Open That Bottle Night for all the BYOB restaurants out there. Make sure your menus feature things like Cafe Au Lait Cheesecake, Kahlua Pancakes and special wines paired with cheese or appetizers.
Moving right into Breakfast Day, spin up some great entrees with things like Almonds, Bagels & Lox, Baked Alaska, Banana Breads, Carrot Cakes, Cherry Pies, Chili, Chocolate Covered Peanuts, Chocolate of any kind for the Valentine in you, and ice creams in maybe some very unusual items or served on top of your favorite desserts.
In Texas of course Margarita's are always a hit, served on the rocks, frozen, or shaken and not stirred and can be served up in a Martini glass, shot glass, or even a large stemmed glass with strawberries or fruit garnishes. Appetizers at the bar before dinner are always a hit with big crowds, and specialty tidbits mean bringing friends for dinner.
There are so many very unusual marketing days like Groundhog Day, Super Bowl Sunday, Boy Scout Day, Make a Friend Day, Get Out Your Guitar Day, Do a Grouch a Favor Day, Random Acts of Kindness Day and Tell a Fairy Tale Day. Take complete advantage by creating a temporary side menu for these manager specials, or dinners for 2, 4 or even family event offerings as we come into the most celebrated sports and lovers days in the USA.
Once you make your dining selections on food or beverage options, be sure to check for barware supplies, barware glasses, unusual presentation barwares, appetizer showcase pieces, and specialty wine glasses and dinner pairings you need just for this month. Let's offer some quick options for review here:
Liquor Shelves / Bottle Displays Equipment
Speed Rails
Liquor Dispensers
Kegerators
Coolers and Refrigeration
Floor Mats
Climate Control
Bar Sinks & Ice Wells
Organizers
Waitress Stalls
Glass Racks/Holders
Crowd Control
Carts
Draft & Keg Accessories
Home & Portable Bars
Bar & Restaurant Furniture
Machines
Blenders & Mixers
Juicers
Laminators
Counterfeit Detectors
Money Counters
Ice Crusher
Bar Stools & More
Classic Bar Stools
Table Chairs
Kitchen Utensils
Food Preparation
Cookware & Bakeware
Steam Table Pans
Scales
Flatware & Cutlery
Chafers & Buffetware
Tableware & Service
Juice Dispensers

Bar accessories such as drink straws, cocktail stirrers and cocktail picks are some of the most commonly found supplies in any bar or restaurant. You can easily dress up that brand new drink option with bright colored stirrers, funny coctail picks and drink straws.
Whether you need to buy or sell one piece, or the contents of an entire restaurant, Main Auction Services is your resource for late-model restaurant, bakery and bar equipment. Call today to speak with a restaurant equipment specialists. Used Restaurant Equipment For Sale, Restaurant Equipment For Sale, and Restaurant Equipment Auctions, Main Auctions Restaurant Equippers Are Here To Serve You

1718 West Main Street • Grand Prairie, Texas 75050 • 972-642-0513
12922 Hempstead Hwy • Houston, Texas 77040 • 713-690-1231
Here's your restaurant marketing calendar for February:
Hot Breakfast Month
National Cherry Month
National Chocolate Lovers Month
National Grapefruit Month
National Potato Lovers Month
Heart Month
Library Lovers Month
1 – National Baked Alaska Day
1 – Decorating With Candy Day
1 – National Dark Chocolate Day
2 – National Tater Tot Day
2 – National Crepe Day
2 – Groundhog Day
3 – National Carrot Cake Day
3 – National Wear Red Day
4 – National Homemade Soup Day
4 – National Stuffed Mushroom Day
4 – Ice Cream For Breakfast Day
4 – Thank A Mailman Day
5 – National Chocolate Fondue Day
5 – World Nutella Day
5 – Super Bowl Sunday
5 – National Weatherperson's Day
6 – National Frozen Yogurt Day
7 – National Fettuccine Alfredo Day
7 – Send A Card To A Friend Day
8 – National Potato Lover's Day
8 – National Molasses Bar Day
8 – Boy Scout Day
8 – Kite Flying Day
8 – Opera Day
9 – National Pizza Day
9 – National Bagels & Lox Day
10 – National Cream Cheese Brownie Day
10 – National Have a Brownie Day
10 – Umbrella Day
11 – National Peppermint Patty Day
11 – Don't Cry Over Spilled Milk Day
11 – Get Out Your Guitar Day
11 – Make a Friend Day
11 – Satisfied Staying Single Day
12 – National Plum Pudding Day
13 – National Tortellini Day
13 – National Italian Food Day
13 – Madly In Love With Me Day
14 – Valentine's Day
14 – National Cream-Filled Chocolates Day
14 – International Book Giving Day
15 – National Gumdrop Day
15 – Singles Awareness Day
15 – Hippo Day
16 – National Almond Day
16 – Do A Grouch A Favor Day
17 – National Cafe' Au Lait Day
17 – My Way Day
17 – World Human Spirit Day
17 – Random Acts of Kindness Day
18 – National Crab-Stuffed Flounder Day
18 – National Drink Wine Day
18 – World Whale Day
19 – National Chocolate Mint Day
20 – National Cherry Pie Day
20 – President's Day
20 – Love Your Pet Day
21 – National Sticky Bun Day
22 – National Cook A Sweet Potato Day
22 – National Margarita Day
22 – Be Humble Day
23 – National Chili Day
23 – National Banana Bread Day
23 – Play Tennis Day
24 – National Tortilla Chip Day
25 – National Clam Chowder Day
25 – National Chocolate Covered Peanuts Day
25 – Open That Bottle Night
26 – National Pistachio Day
26 – Academy Awards
26 – Tell A Fairy Tale Day
27 – National Kahlua Day
27 – National Strawberry Day
27 – No Brainer Day
27 – Polar Bear Day
28 – National Chocolate Souffle Day
28 – Mardi Gras
Remember that Mardi Gras is this month. Of course New Orleans has the monopoly on ultimate celebrations, but what about something special for those customers who want to participate in Beads, for all events and order special items for a limited number of patrons who come in first. Days of featured events can be started with food and beverage options in new bar supplies from Main Auction right now. Pick 3 days, order needed smalls and barware, then create your new menu and your done. Ordering your food with your favorite food broker is a phone call away and your are done. Schedule a set up of designated new bar or kiosk in your restaurant and then invite by advertising and marketing. It's never been as easy to keep your patrons coming in again and again.
Main Auction Services wants to be the restaurant store you think of first. Main Auction Services has facilities in Dallas, TX and Houston, TX. For more information about upcoming sales please call 972-642-0513 (Dallas), 972-579-4612 (Irving) or 713-690-1231 (Houston). Main Auction Services provides services throughout the state of Texas, including Austin and San Antonio.
1718 West Main Street • Grand Prairie, Texas 75050 • 972-642-0513
12922 Hempstead Hwy • Houston, Texas 77040 • 713-690-1231
2100 E Union Bower Road • Irving, Texas 75061 • 972-579-4612