News Trends For Schools Colleges & Universities
New Creative Food Service Revenue Steams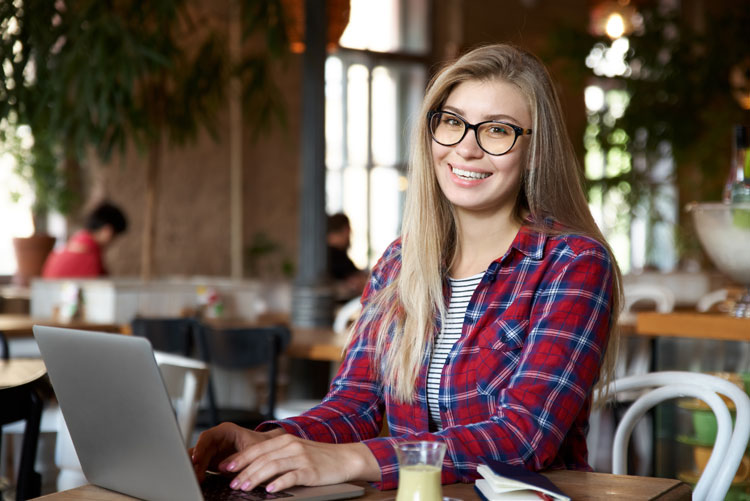 Discussions are buzzing around leading cities about programs for students to use meal plans at local restaurants from local colleges and universities. Have you considered what this might mean for your restaurant at any of your local sites? New revenue models are good news.
It is always a great idea to be able to introduce new revenue streams that will be successful over the long term in your community. Community involvement is fast become the easiest way to increase those sales dollars that will go directly to your profits. Catering, truck catering at events in the city, or corporate catering at local business' in your city is still making news in most communities around the nation. Fund raisers of all types too have become a food service builder as more and more restaurants offer that type of option for dining patrons who support things like band uniforms, musical instruments, books for the library and etc.
Meal Plan for Students at local restaurants around or close by to schools, colleges or university's is new and trending. Campus dining is at best limited by funds allocated to food service in the kitchen, snack bar, or cafeteria. To offer more variety, local restaurants have partnered with schools, colleges, and universities alike to offer meals students can receive with vouchers, special pay options and more.
Food Management article by Jennifer Crain found that when Stevens Institute of Technology launched its Washington Street Wednesday program in 2016, it saw an immediate uptick in meal plan participation.
Look At Their Objectives:
"We have added a tremendous number of people to the meal plans year over year since we began," says George Kuzma, vice president of business development for Gourmet Dining, which manages the college's foodservice program. The company also runs similar programs at nearby Rutgers and Rowan universities.
In addition, at Stevens, participation in campus meal plans was flagging. In a bid to make the plans more attractive, dining reached out to local restaurants in the heart of Hoboken's downtown district, an area that's popular for its walkability (it's just one square mile) and high concentration of creative, high-quality food establishments. Washington Street, the artery for which the program is named, is located just blocks from campus.
The programs manager Gourmet Dining interviewed many options like Benny Tudino's pizzeria, which was one of the restaurants handpicked for the program. Kuzma also found restaurants the old-fashioned way. He ate from their menus and approached them in person to describe his vision for the program and invite them to partner with the university. By skirting the chains in favor of mom-and-pop eateries, Kuzma seeks to create connections between the university and the local community while giving students a wider variety of culinary choices.
"One of the things that I've always tried to do is to really include the community in everything we do," he says. "We try to buy local and [prioritize] local purchasing. But to go further, we thought we'd see what we could do to include the restaurants."
Participating restaurants accept the university meal plan for up to one meal each week. Every Wednesday, university students can swipe their cards during any meal of the day. Athletes tend to show up early, for breakfast. Most students show up for a late lunch or early dinner.
The university runs its meal plan on a web-based system, so restaurants can tie into the university plan using any card reader.
Amazingly, there are seven restaurants representing a variety of cuisines are available. Students can dine on pizza, bagels, Indian food, poke bowls, Mediterranean food, a pancake house, or an all-day breakfast and burger spot. This is a far cry from regular options on campus there. New menu items, specialty menu for each school or university, or creation of new offers available only to students are all considerations on the type of foods being offered.
Effective advertising at the university points out that high quality meals for the students purchased in town is making a difference in supply and demand for local products as well as giving students options they never had before. . Makai Poké Co. adheres to its "boat-to-bowl" concept by purchasing sustainable caught fish and local produce. Flatbread Grill, the Mediterranean spot, purchases from local farms and makes its own breads.
While price may vary from program to program, did we mention how successful this has been. The students love the program. The average of 900 students of the 1900 enrolled in the campus meal plan, in this instance are already a proven concept,
Students love the program. Each week, an average of 900 students participate, of the 1,900 enrolled in the campus meal plan, participate in Washington Street Wednesday. Just over 1,200 students live on campus. Oh what a stress reliever the ability to dine off campus has been as well and what student doesn't need a break from high pressures of testing, papers and having fun with friends does to create a positive from all perspectives.
Statistics bear this participation and provide an increase in growth by 12 percent. It's been better for participating businesses, too. Kuzma notes that vendors earn "not only the money they collect from us for the meals, but also the additional revenue they get for return business and upsells."
Even though student funds go outside the university meal system on Wednesdays, Kuzma says that the increased participation is worth it, not only because meal plans are selling, but because Stevens has strengthened its hometown relationships. "We're willing to share to help the local community." "It's about understanding the customers," Kuzma says. "It's about creating the right meal plan so you get the value."
The sweet ending to this story is if you operate a restaurant of some sort close to a school, college, or university in your local area now is the time to consider partnering with that institution about the possibility of providing a similar food meal plan options for their students.
Main Auction Services also asks you about considering new or used restaurant equipment for your location to support menu options for community projects like we have discussed in the above article. Increased participation by students means local produce, fish, or other food service options sourced close by may same you money, help support the community and go a long way toward increasing your dining patrons over time, and who doesn't appreciate having more funds to serve the community better and still take home a higher percentage of the incoming profits.
Take time today to call Main Auction Services about your special kitchen equipment needs. Restaurant Equipment, new restaurant equipment, used restaurant equipment and food service options are our specialty. Making sure you can prepare meals to your satisfaction begins with having the proper kitchen equipment to prepare the menu you select. It is why we are here for you.
Whether you need to buy or sell one piece, or the contents of an entire restaurant, Main Auction Services is your resource for late-model restaurant, bakery and bar equipment, and hot and cold food tables. Call today to speak with a restaurant equipment specialists. Used Restaurant Equipment For Sale, Restaurant Equipment For Sale, and Restaurant Equipment Auctions, Main Auctions Restaurant Equippers Are Here To Serve You
1718 West Main Street • Grand Prairie, Texas 75050 • 972-642-0513 12922 Hempstead Hwy • Houston, Texas 77040 • 713-690-1231