Beverage Equipment Incentives
Snacks Can Drive Beverage Growth
Main Auction Services Supplies Beverage Options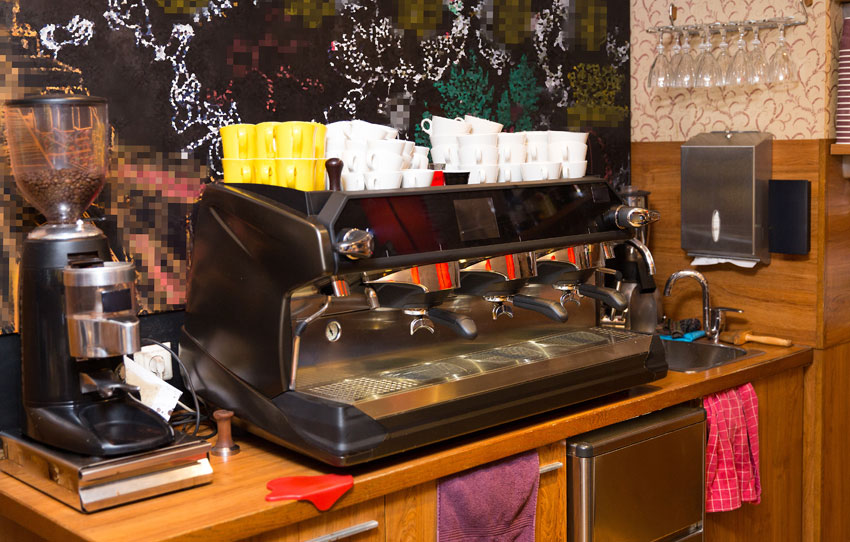 Did you know research indicates we have become a nation of snackers? When did this happen you might ask; well approximately 80% of all consumers report they snack at least once a day according to the Technomic 2018 Snacking Occasion Consumer Trend Report released this month. Main Auction Services agrees and thinks you may want to consider some additional beverage equipment options for 2019.
Bar equipment, draft equipment, and refrigeration equipment, coffee and espresso machines, smoothies and icee machines, multiple beverage stations in convenient locations as well as serving carts and kiosks are all possible options for consideration. New menu selections must be determined with supply chain in mind, and well drinks with blender options are always a great consideration if you have a wet bar in your facility.
While lunch remains the meal that is most likely to be replaced by a snack, these reports report and agree that restaurants can drive traffic to their establishments by offering and creating mid morning and mid afternoon snack and specialty items. Since all snacks will be served with at least water, why not prepare special beverage options with the latest industry specific beverage equipment product lines?
Because of this new thought process about serving snacks, it is believed that business building opportunities exist now for additional schools of thought about all day options that beverage roles might fill. Much like the standard pairings of things like coffee and donuts, energy drinks, protein salads, stand alone refueling snacks, high tea and sandwich offerings, cocktails, sweet dessert wines, fruit, cheese, beer, and nuts plates can extend those snacks till the next main meal. All manner of beverages can be offered at any of these fine snacking options at any time of the day or evening.
Coffee is also appearing more frequently in cocktails at various times of the day, and could complement a variety of bar bites during happy hour. Offering a range of dessert-compatible coffee drinks can boost late-night check averages. To that end, Main Auction Services offers some suggestions for boosting beverage profits in this era of snacking.
Boost Your Restaurant Beverage Profits:
Inspired LTOs: Consider off-peak hours at restaurants for promoting specials that bundle beverages with mini meals or macro snacks. Having menu items with pairings such as a burger slider and a mini mocha milkshake help build repeat business. You may want to create sippable signature snacks such as cold brew smoothies or energy-boosting high protein coffee shakes with protein powder plus dairy, soy or almond milk. Offerings for indulgent tea and coffee beverages served with edible garnishes is also a great idea.

Use Social Media To Market Your Selections: Develop snacks and beverages that have social media appeal. Visually attractive food and drink presentations can get the word out about your LTOs and loyalty programs, especially among millennial's. Widely considered the group most likely to use social media for ideas about where to eat, these patrons are attracted by the variety, lower price points and new food experiences of snacks. When it comes to social media success, the over-the-top milkshakes at Black Tap Craft Burgers & Beer in New York City immediately come to mind. Why, their giant rainbow-colored, candy-coated milkshakes topped with slices of cakes and mini cheeseburgers were an instant hit on Instagram, creating nationwide recognition and two-hour wait times. Set your city on fire with a fabulous social media campaign every month. The same thing happened with the CroNut.

Consider adding into your restaurant's beverage culture: Cuisine-compatible drinks underscore your restaurant's snack menu. At LondonHouse Chicago, the re-imagined tea service is an afternoon indulgence. With snacks such as pistachio donuts dangling like ornaments from a rectangular tea tower, it is a sure sell others will come to see and taste it once they find out about it..
Be sure to tap into new or seasonal food trends: After-work customers could chill out with a cold brew and a hot snack. According to Mintel researchers, cold brew coffee sales have increased 450 percent over the past two years. What does that equate to in dallars? In rural or suburb locations, patrons may seek out wellness-focused choices. Datassential research reports indicate that 78 percent of restaurant consumers want more functional foods and beverages. Set healthful snacks apart by offering unexpected flavor variations, such as chocolate hummus or lavender lattes. Feature local products in your area by creating new products that will differentiate you in the marketplace.
Innovate by combining new options with flavor: Customers enjoy experiential opportunities like sipping wine flights with snacks, but why not branch out with caffeinated beverages? The same could be said of bar options during happy hour. These might include several regional coffees, coffee with added flavors such as turmeric or ginseng, or teas with floral infusions like hibiscus, rose and lavender—all served with compatible breads and dips. Craft beers could be options with new bar snacks using products you serve already but prepared in a new way.
Express social consciousness: Ponder this statistic for a moment. The nation's more than 80 million tech-savvy millennials are said to make up 51 percent of fast casual dining customers here in our nation. The National Restaurant Association notes that this group is drawn to brands that support sustainability and give back to the community.
All these options we have discussed above could apply to you looking to drive off-hour sales or simply wanting to further your beverage program. Whatever the goal Main Auction thinks that finding creative ways to leverage the all-day snacking trend can be a great opportunity to attract new business. For minimal budget on the beverage equipment side, think about how beverages can stand alone as a snackable item specialty cold coffee and tea drinks, and how they can support your food sales inside menu bundles, happy hour specials and community support items during events. This is a great time to expand your beverage business and begin the 2019 year with a big bang.
In the Beverage & Bar equipment lines, Main Auction Services can help you in determining what you need to serve these new beverage options you decide to serve:
Commercial Coffee Makers, Pourover
Beer Dispensers and Kegerators
Slushy / Granita Machines
Cappuccino / Espresso Machines
Bar Blenders
Back Bar Coolers
Back Bar Sinks
Coffee Equipment
Deep Well Bottle Coolers
Direct Draw Beer Dispensers
Electric Drink Dispensers
Glass Chillers
Glass Washers
And More....
Main Auction Services serves you across the nation at our convenient locations: 1718 West Main Street • Grand Prairie, Texas 75050 • 972-642-0513 • 2100 E Union Bower Road • Irving, Texas 75061 • 972-579-4612 Take a look at the new restaurant equipment, used restaurant equipment, wholesale kitchen equipment, and a high volume wholesale inventory turn-over, our goal is to make sure that we meet your restaurant, bakery and bar equipment needs. Happy New Year! Call us right now to find out more.