Restaurant Trends Watch
Operations Changes For 2019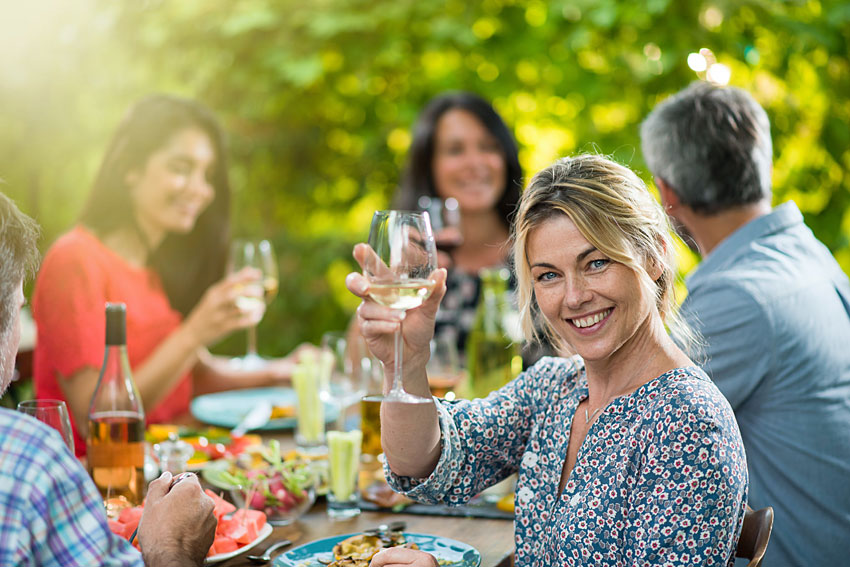 Top predictions for the food and beverage industry in 2019 may surprise you. Some of the most recognizable names in food have spoken about the Next Big Things you need to watch out for. Many are classics, many are brand new, however the bottom line is this...It's all about you and what the industry predicts will happen in the coming year.
As we move into the new year, many major companies are providing their top predictions for 2019. One survey says that Georgian cuisine, wild hummus flavors and waste reduction will be big next year in 2019. The "trendologists" at San Francisco-based hospitality consultancy af&co have spoken and have released its 2019 food predictions, a broad list of the hottest hotel and restaurant trends — from wild hummus concoctions to globally-influenced breakfast menus.
The firm's comprehensive forecast also includes design, marketing, catering, culture and technology trends to watch for. The 11th edition of the much-anticipated report is themed "Do the Right Thing: Stand for What You Believe In" because it captures the state of an industry, the company said.
"The hospitality industry is leading the charge in creating the world we want to live in," af&co. founder Andrew Freeman said in a statement. "The industry is speaking up about equal rights, food waste, health and wellness, and much more. There's a lot to be hopeful about in 2019."
Another survey in Chefs says these will Be the 11 Biggest Restaurant Trends of 2019. Kelp, French classics, and phone-free dining are definitely going on the menu for 2019. Food & Wine tapped 13 forward-thinking chefs from around the country to talk about what they expect to see in the coming year.
From James Beard Award-winning and Michelin-starred chefs, to culinary personalities, cookbook authors, and all-around food royalty, let's reveal what they had to say. Are you ready:
More plant-based dining and fast-casual spots.
Old-school French technqiue is making a comeback.
Smaller format restaurants, with elevated bar and lounges where experimental food and drinks can be explored.
Counter dining, open kitchens, and new tasting menus promote spontaneous cooking menus
Eating in will be big. Ordering ahead with a quick pick up after work for the family is the new wave
Mix up of to go items, meal prep packages, home cooking and all things pot luck
Fast-casual everything with luxury ingredients served in a simple fashion with self service
Latin American cooking matching flavors with Mexican, Cuban, and Latin America taste
Kelp which is great for sustainable options in the vegetarian and vegan circles
Plant based entrees with a fresh flair and complete a dish by themselves
Phoneless dining - yes you heard right. People interaction is all about what's exciting
Plant proteins like CBD which are regular protein conscious items with flavor
More sourcing transparency in the local restaurants. Chefs will be on watch to take a close look at their local sourcing communities
Activist chefs. Like Jose Andres who was nominated for the Nobel Peace Prize, shows our clientele in the industry will improve the lives in the communities they serve.
There you have it. What to watch for in 2019 with food trends, and and new cuisines to try. Keeping food service in the limelight means taking advantage of each and every new restaurant, chef, cookbook, and celebrated cuisine for 2019. If it is new and creates a buzz, then by gosh lets get on with the program. Be spontaneous and free. Invite friends and family to do the same. Never say you won't ever eat that...be brave try it all and just see what is what. Happy celebrating.
Main Auction Services serves you across the nation at our convenient locations: 1718 West Main Street • Grand Prairie, Texas 75050 • 972-642-0513 • 2100 E Union Bower Road • Irving, Texas 75061 • 972-579-4612
Take a look at the new restaurant equipment, used restaurant equipment, wholesale kitchen equipment, and a high volume wholesale inventory turn-over, our goal is to make sure that we meet your restaurant, bakery and bar equipment needs Happy New Year! Call us right now to find out more.