Essential Restaurant Equipment
Foundations For Every Restaurant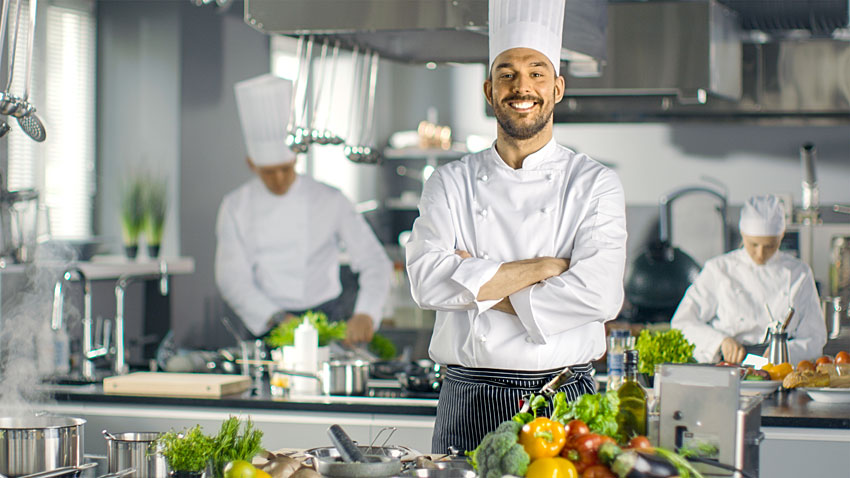 Here at Main Auction Services, we provide Restaurant Equipment For Sale. Main Auction Services sells Used Restaurant Equipment in on line auctions, In selling restaurant equipment, buying new and used restaurant equipment; Main Auction Services fits every term used above. We provide our clients with restaurant equipment, new restaurant equipment and used restaurant equipment you must have in day to day operations.
Main Auction Services also buys used restaurant equipment. Restaurant equipment is the foundation to a successful cafe, fine dining institution, cafeteria, coffee house, event venue, and commercial institution. Kitchen cooking equipment at it's finest. The best auctions of restaurant equipment in Texas and the USA are available right now on this website. Main Auction Services is the go to company for auctions on line of state of the art new and used restaurant equipment for the bidding.
When opening a new restaurant or refurbishing an existing restaurant business, make sure you are going to choose the right restaurant equipment essential for your success. Main Auction Services has put together a great list of essential restaurant equipment, so you can be sure that all of your commercial kitchen needs will be covered when outfitting your kitchen.
Different kinds of restaurants need different types of restaurant equipment. Additions for these restaurants may require additional pieces of equipment or various styles that may not be on this list. But from a practical standpoint, this list is meant to include items that every restaurant will need. Main Auction Services will be providing a foundation that you can build off of to meet your specific needs. With all restaurant equipment and kitchen cooking equipment, it's essential that you choose the right power type for your kitchen. Also, be aware that you may need additional gas hoses and other components to install your cooking equipment successfully.
There are several categories of different groupings of restaurant equipment contained in this article. If you're looking for a specific type of restaurant equipment, be sure to call us or go to additional areas in the main navigation section of this website at the top of every page.
Cooking Equipment
Food Prep Equipment
Cooking Equipment
Refrigeration Equipment
Storage Equipment
Janitorial Equipment
Smallwares
Furniture & Decor Equipment
Commercial Restaurant Equipment
Used Restaurant Equipment, New Restaurant Equipment, and all Cooking equipment is the cornerstone of any commercial kitchen. Standard rule of thumb in choosing cooking equipment for your restaurant, be sure to think about what pieces of equipment you're going to be using most often. It may be true that smaller pieces of equipment may be less expensive, however it is possible they may not meet your capacity needs if you're going to be using them regularly. This could cost your business more in the long run.
Main Auction Services List Of Essential Restaurant Equipment
Oven: This versatile piece of equipment can be used for baking, roasting, braising, and much more. As a result, an oven (or multiple ovens, depending on your business) is essential.
Range: You can choose either electric or gas ranges, depending on your preferences and kitchen setup.
Deep Fryer: While deep fryers are ideal for making french fries, chicken tenders, and other customer favorites, you can use them for frying up a variety of foods.
Grill: Charbroilers and other grills impart a smoky and charred flavor that's perfect for many different recipes.
Griddles: Similar to grills but with a flat metallic surface, griddles are a mainstay in diners and can be used for a variety of different cooking methods.
Holding Equipment: Holding cabinets keep your food at a specific temperature, which makes them ideal for holding food until it's ready to serve or proofing breads before baking.
Salamander or Broiler: These products are perfect for finishing dishes, toasting bread, or melting cheese. Also, salamanders have high enough heat output to broil salmon or cook foods.
Toaster: If your restaurant is going to be open for breakfast, a commercial toaster is a must for your bread and bagels.
Coffee Brewer: Coffee is a popular beverage, and it's a great addition to your beverage service, even if you're not opening a cafe or bakery.
Microwave: Microwaves are a convenient way to heat up sauces, defrost frozen foods, and re-heat products.
Beverage Service Stations for water and drinks like soft drinks, juices, and flavored waters.
Furniture & Decor Equipment: Tables, chairs, stools, condiments, salt and pepper shakers, menus, and etc are just a few items required to serve your patrons.
Restaurant equipment and kitchen innovation go hand in hand. Once the basics are determined in the menu preparation, it's up to you and the dealers of choice to help you get the equipment you must have to stay in business. We invite you to call us today here at Main Auction Services and become familiar with our auctions, product lines, and our qualified staff with over 35 years of restaurant industry experience to help you find your sweet spot in the kitchen prep, cooking, and serving of your dining patrons in the city where your restaurant is located. Call us today to find out more!
1718 West Main Street • Grand Prairie, Texas 75050 • 972-642-0513 • 2100 E Union Bower Road • Irving, Texas 75061 • 972-579-4612 Take a look at the new restaurant equipment, used restaurant equipment, wholesale kitchen equipment, and a high volume wholesale inventory turn-over, our goal is to make sure that we meet your restaurant, bakery and bar equipment needs.