Quick & Efficient Jet Steamers
Flexibility In Service Use
Antunes JS - 1000 - Kitchen Innovations Award Winner Featured By NRA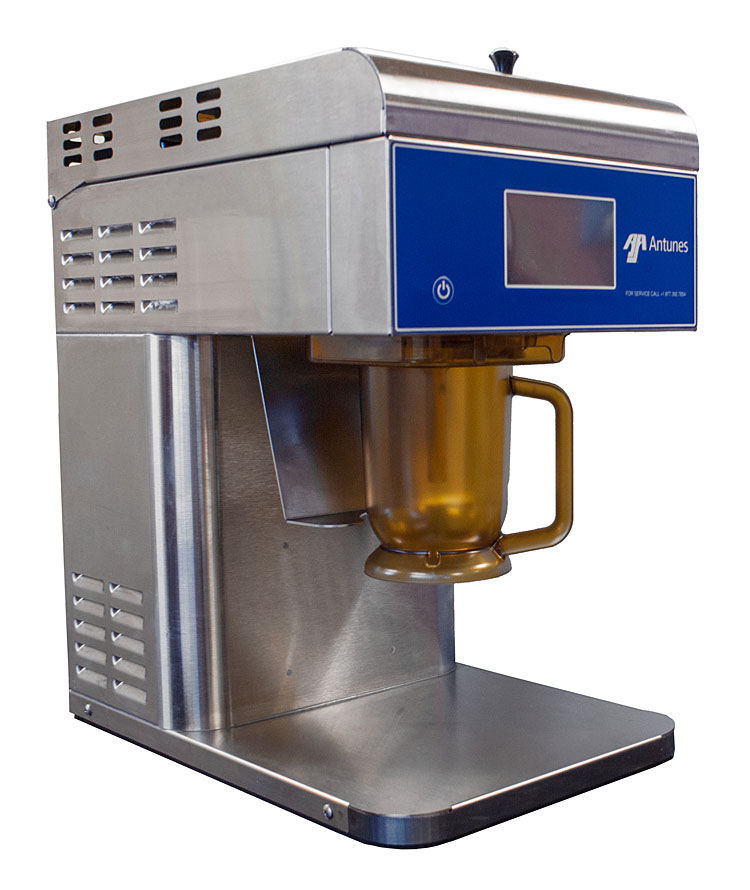 Technology embraces the best of the best in today's kitchens throughout our nation. As restaurant owners compete across the board, state of the art high tech is essential to just keep up. One of the products that will continue to revolutionize food preparation and cooking is the Jet Steamer. Small portion preparation in the small to medium size restaurant enables a wide variety of foods to enhance your daily menu. Products like eggs, oatmeal, rice, vegetables, seafood, soups, and more are being used with the simple conversion by generator that converts plain drinking water into bursts of steam that are then injected into the steaming cup.
The unique shape of the cup combined with the velocity and temperature of the steam mixes and heats foods significantly faster than traditional methods, from scrambled eggs in 12 seconds to soups in 20 seconds. With the new touchscreen interface, the Jet Steamer makes it easy for operators to program and run cook cycles for all of the basic menu needs. In addition the Jet Steamer opens the doors for increased flexibility and speed of service and means your dining patrons can enjoy their tasty meals hot and prepared just as they should be for maximum flavor.
Benefits Of Jet Steamers:
Cooks products faster and more efficiently than conventional traditional methods.
Prepares a single egg in 12 seconds, oatmeal in 26 seconds, rice in 16 seconds, soup in 20 seconds, and tortellini in 45 seconds.
Graphic touchscreen interface with preprogrammed and customizable cooking times does allow operators to prepare a variety of menu items with a single touch.
Comes with one cup, steaming nozzle, and cup mounting platform.
Enables quick menu changes with regular inventory by creation of managers specials or seasonal product options
Can eliminate waste by only preparing what is sold on any given day
Manufacturers provide a variety of models
One March 5, 2019, the National Restaurant Association featured the Antunes JS-1000 Jet Steamer to the industry as the Kitchen Innovations Award winner. This award buy KI honor forward thinking technology that provides vital equipment solutions for the industry and keeps a focus on innovation so restaurant equipment owners can move forward in providing the best meals possible for their faithful dining patrons.
Main Auction Services buys and sells new and used restaurant equipment in Texas and nationwide. Providing Texas restaurant owners with new inventory arriving on a daily basis, this inventory is made available for purchase through regularly scheduled online auctions. If you are a restaurant owner and need to review restaurant equipment in your commercial kitchen, you have come to the right place. Contact us today for all your kitchen equipment, restaurant equipment, and used restaurant needs.
1310 West Main Street • Grand Prairie, Texas 75050 • 972-642-0513 2100 E Union Bower Road • Irving, Texas 75061 • 972-579-4612