Restaurant Equippers - Main Auction Services
Commercial Supplies Categories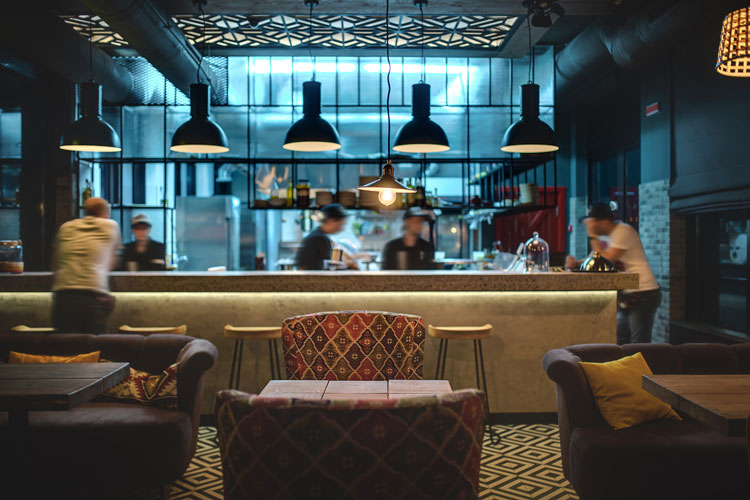 Is your restaurant, business, or institution planning to make some changes in their facilities? Do you need to purchase commercial restaurant equipment or kitchen equipment? What about restaurant furniture? Main Auction Services is a company you need to consider for all your commercial restaurant supplies needs. Most restaurants, bars, cafe's, cafeterias, hospitals, institutions, malls and corporate dining have restrooms, kitchens, fixtures, smalls, decor, and restaurant furniture and more. Providing different types of Commercial restaurant equipment is our main focus to you as a restaurant owner or site manager. Main Auction services understands the foodservice industry and is keenly aware of the types of restaurant equipment you may need to replace.
Restaurant Equipment Types
Main Auction Services is committed to providing the best products and equipment available in the restaurant and food service industry. We buy and sell all types of commercial food preparation, service and storage equipment to ensure that you have the opportunity to bid on the best quality items in refrigeration, furniture, cooking equipment, sanitation supplies, food preparation equipment and dining room essentials and more through Main Auction Services' online auctions.
Cooking Line

Bakery Ovens
Fryers
Salamanders
Hot plates
Skillets
Kettles
Range
Stove
Vent hood
Braising Pans
Broilers
Combination Ovens
Pasta Cookers
Popcorn Poppers
Restaurant Ranges
Catering Equipment
Concession Equipment
Ice Cream Equipment
Convection Ovens & Accessories
Conveyor Ovens
Counter-top Cooking
Deck Ovens
Fryers & Accessories
Gas Connectors
Griddles & Grates
Cheese Melter
Crepe Makers
Hot Dog Cookers & Grills
Induction & Buffet Ranges
Microwaves
Outdoor Grills
Panini Machines
Rethermalizers
Rice Cookers
Rotisserie Ovens
Sandwich Grills
Steamers & Accessories
Steam Kettles
Char Grill
Gas Grill
Char Coal Grill
char-broilers
Griddle
Thermostatic Griddle
Toasters
Utility Systems
Ventilation Systems
Waffle Bakers
Commercial Ovens
Bakers Tables
Bun Pan Racks
Commercial Toasters
Counter-top Fryers
Floor Fryers
Fryer Filter Machines
Griddles
Hot Plates
Microwave Ovens
Outdoor Grills
Ovens
Proofers
Ranges
Rice Cookers
Salamanders
Sandwich Grills
Steam Kettles
Steamers
Stock Pot Ranges
Tilting Skillets
Vent Hood Filters

Preparation

Mixer
Slicers
Band Saws
Blenders
Carving and Cutting Boards
Cheese Cutters & Graters
Dicers
Egg Poachers
Food Processors & Cutters
French Fry Cutters
Hamburger Press
Immersion Blenders
Juicers
Mandolines & Vegetable Cutters
Meat Grinders
Meat Tenderizers
Mixers
Rice Grinders
Sausage Fillers & Tubes
Scales
Slicers
Spice Grinders
Thermometers
Timers
Vacuum Packs
Vegetable & Potato Peelers
Vegetable Dryers
Work Tables
Cutting Boards
Kitchen Utensils
Mixing Bowls
Pizza Supply
Plastic Food Pans
Pots & Pans
Steam Table Ware
Sushi Supplies
3 compartment sink
Prep sink
Mop Sink
Vegetable Prep
Countertop Mixers
Floor Mixers
Food Prep Meat Grinders
Food Prep Power Mixers
Food Prep Scales
Food Processors
Hand Mixer
Meat Slicers
Worktables

Concession

Disposable Concession Supplies
Beverage Dispensers
Concession Equipment
Concession Supplies
Vent Hoods

Beverage / Bar

Commercial Coffee Makers, Pourover
Beer Dispensers and Kegerators
Slushy / Granita Machines
Cappuccino / Espresso Machines
Bar Blenders
Back Bar Coolers
Back Bar Sinks
Coffee Equipment
Deep Well Bottle Coolers
Direct Draw Beer Dispensers
Electric Drink Dispensers
Glass Chillers
Glass Washers

Holding Cabinets

Banquet Carts and Heated Banquet Cabinets
Counter-top Food Warmers
Electric Steam Tables
Proofing Cabinets
Drawer Warmers
Cook & Hold Ovens
Cold Food Tables

Refrigeration Line

Worktop Refrigeration
Walk-in cooler
Walk-in Freezers
Bar Cooler
Draft Beer cooler
Ice machine
Undercounter ice maker
Sandwich prep table
Pizza prep table
Salad Prep table
Work top Freezer
Undercounter Freezer
Undercounter Cooler
Worktop Cooler
Chef base
Equipment Stands
Refrigerators
Combo Units
Freezers
Walk-Ins
Display Cases
Ice Cream
Blast Chillers
Specialty Merchandisers
Glass & Plate Chillers
Sushi Cases
Display cases
Bar Refrigeration
Chef Bases
Chest Freezers
Countertop Ice Machines
Display Refrigeration
Ice Machines
Modular Ice Machines
Pizza Prep Stations
Reach In Refrigerators & Freezers
Sandwich Prep Stations
Undercounter Ice Machines
Undercounter Refrigerators & Freezers
Walk-In Freezers
Walk-In Coolers
Worktop Refrigerators & Freezers

Glasswares / Dinnerwares

Mugs
Plate
Knives
Spoons
Forks
Bowls
Platters
Cups

Furnishing

Chairs
Tables
Booster Seats
Bar stools
High chair
Tray stand
Bar Tables
Tables & Bases
Bar Stools
Booths
Children's Furnishings
Outdoor Furnishings
Restaurant Chairs

Storage

Speed Rack
Metro Shelf
Metroshelves
Storage Rack
Dunnage Rack
Walk-on storage rack

Sanitation / Cleaning

Conveyor Dishwashers
Undercounter Dishwashers
Dish Tables
Garbage Disposers
Floor Care Supplies
Brushes & Sponges
Cleaning Chemicals and Supplies
Dishwashers
Faucets
Garbage Disposals
Matting
Pest Control Supplies
Protective Apparel
Restroom Supplies
Sinks
Transport Accessories
Trash Cans
Washing Supplies
Main Auction is a premier restaurant equipper here in Texas and all across the nation. Our services can provide you with any number of types of commercial restaurant equipment. Main Auction Services is here to assist you with all your commercial equipment needs. All kitchens, rest rooms, freezers, refrigeration, dish machines, cleaning equipment, smalls, restaurant furniture, and the like, are part of the landscape we make available in auctions on a daily basis. We buy restaurant equipment, sell your restaurant equipment, and have used restaurant equipment for sale as well. Serving the country with restaurant equipment for sale means we have popular collections from your favorite manufacturers brands.
New restaurant equipment, used restaurant equipment, restaurant kitchen equipment, and many other types of restaurant kitchen equipment are always available to you in any of our 3 locations and on the website online at 3 locations By keeping high turnovers in our restaurant equipment sales, you as a restaurant owner can be assured of being able to bid, or purchase any new restaurant equipment.

Transforming the look and feel of your restaurant, business, or institution with quality restaurant kitchen equipment, fixtures, parts, or auction services is our specialty. Keep in mind that some collections are offering great savings right now coming into the summer season. Shopping with Main Auction Services for all your commercial kitchen equipment needs means you have our immediate attention and focus on providing for you the best of the best the foodservice industry has to offer. Main Auction Services would like for you to keep in mind that some of the restaurant equipment and restaurant furniture selections you may make are going to be for both the front and back of the house. Please remember as well that if you are a contractor, commercial business or facilities manager be sure to contact us for special pricing before you buy from another source.
Main Auction Services purpose is to add real value to the lives of our customers in their business, restaurant setting or commercial institution! Our staff is willing to do whatever it takes to make our customer's lives easier, solve their problems, meet their needs and answer their questions. Why Call Main Auction Services. The Results. Superior manufacturers quality products both new and used are available for the asking, and you and your restaurant are important to us.
Main Auction Services is committed to helping you get the best products from the top manufacturers in the restaurant and foodservice industry. We buy restaurant equipment and sell your restaurant equipment as well as provide the nations leading brands of commercial kitchen and restaurant equipment to ensure that you have the opportunity to bid on the best quality in refrigeration, furniture, cooking equipment, bar supplies, sanitation supplies, food preparation equipment and dining room essentials through Main Auction Services' online auctions.
1310 West Main Street • Grand Prairie, Texas 75050 • 972-642-0513 2100 E Union Bower Road • Irving, Texas 75061 • 972-579-4612