Restaurant Liquidation
Restaurant Equipment Liquidation vs Restaurant Liquidation
Industry Options Have Changed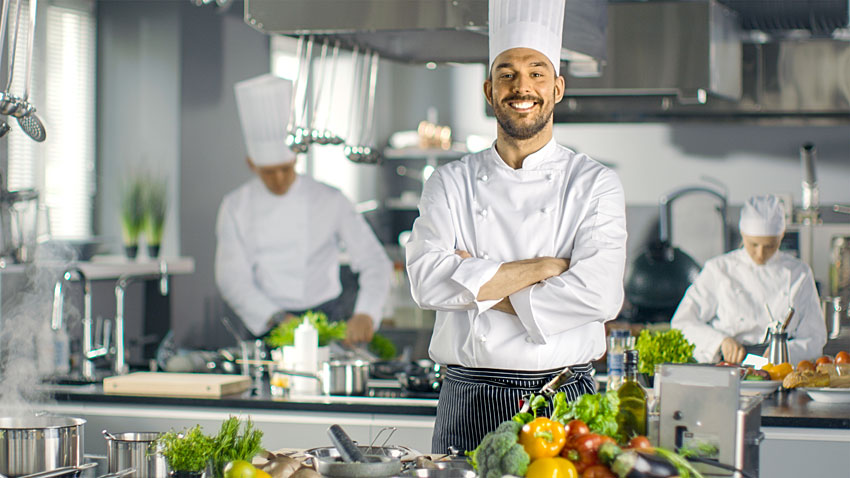 Is it time to regroup and start fresh with insight into your next menu options for fall? Or do you need to take a look at liquidation? If you are struggling to make cash flow you may want to examine carefully your next go forward options before the doors to your restaurant must close, you have come to the right place. Reasons for high turnover in existing restaurants in any given city are as varied as the types of food they serve. What defines success is truly subjective. Sudden death of owners, poor management, terrible locations, serving food that doesn't taste good, and not serving what the people are looking for are just the tip of the iceberg when it comes to dealing with the reality of keeping your doors open and staying profitable at the same time. But even if you have to close, restaurant equipment liquidation may be the first option you must consider.
Let's talk Restaurant Equipment Liquidation for a moment. By definition the term liquidation is:
Liquidation in finance and economics is the process of bringing a business to an end and distributing its assets to claimants. It is an event that usually occurs when a company is insolvent, meaning it cannot pay its obligations when they are due."
Main Auction Services has been in business for over 30 years helping companies with restaurant liquidation when necessary. By purchasing all assets in the form of restaurant equipment or making arrangements for an auction to take place, restaurant equipment liquidation can ease finances and obligations at the appropriate time.
Knowing when to cut your losses and get out from under the restaurant expenses is always a subjective decision as well. Rest assured that here at Main Auction Services we can help you consider your options. Selling assets is a big consideration when it comes to all your restaurant equipment in liquidation procedures. As industry liquidation professionals, Main Auction Services does specialize in the sale of new and used restaurant and bar equipment, and provides the following services:
Online Internet Auctions
Retail Equipment and Supply Sales
Inventory Liquidations
Appraisal Services
Custom Packaging & Crating
Nationwide Shipping
Local Delivery in the DFW Metro Area
Why consider Main Auction Services?
Main Auction Services offers the national food service industry low prices on commercial kitchen and restaurant products. As a seller, buyer, bidder, or consignor, you have the ability to buy, sell, or consign and purchase additional new and used commercial restaurant equipment, hotel bar equipment, supermarket equipment, and commercial baking equipment, and much more, to be sold through our online auction web site. In addition if you have some time to reconsider your business model before you must liquidate then Main Auction Services can also assist you with other purchasing decisions as well.
The real question is "What if you can provide restaurant equipment liquidation on some of your existing restaurant equipment, make the menu changes by purchasing restaurant equipment new or used that can enable you to prepare the foods your clients are wanting every day and help you become more profitable. Would you consider some type of restaurant liquidation?" And if you would, consider that new knowledge about the market you serve, are you ready to have these options identified so that they may potentially mean total restaurant liquidation might not be required right away.
Companies like Viant, Rocketfuel, MediaMath and Google, are offering restaurant owners new options for consideration that can help to meet your financial goals. The purchase of restaurant equipment to create new food options that customers really want is on the forefront of the foodservice industry. By providing new information and technology with people based marketing solutions, these cloud based companies offer you new options. Using this knowledge the data can tell you what restaurant equipment to sell that will make changes in to make your restaurant more profitable in the short and long term. Knowing what your clients really want, means you can only use advertising and marketing that will drive clients to your door right away and use that knowledge to invest in additional equipment in the food prep to make sales happen every day with certain market segments you serve. Continuing to provide a much needed foodservices to your community is a positive option you must examine before you take drastic action on complete restaurant equipment liquidation on inventory. Timing is everything.
Today's marketing and advertising allow restaurant owners like you to now find out more about their dining patrons. Being able to track total foot traffic as well as leading quick service restaurant (QSR) visitors; means the use of mobile data and clustering, learning algorithms, and identification of customer segments. Restaurant owners who have partnered with Viant, Rocketfuel, and Google just to name a few, are building models and using visits by individuals over a 6 month period to give new data. Data collected from restaurant chains can be used to determine the important factors you need to consider about meal preferences and where those visitors come from geographically from each other! If you know this, you can market directly to them and provide the food and menu items each and every patron wants. Of course great tasting food is still the industry standard if all other considerations of success are relatively equal. What industry options are you needing then?
It is important to identify these segments of the foodservice industry so you can begin to collect data for your local restaurants when identifying what your specific customers want.
Take a look At Viant classifications in some market fields :
Breakfast Buyers
Lunchtime Loyalists
Primetime Patrons
Weekenders
Devoted Diners
Breakfast Buyers
Lunchtime Loyalists
Primetime Patrons
Weekenders
Devoted Diners
Key Takeaways
Do any of these segments represent your clientele? Proper identification of these segments in this list from Viant, will help to determine facts about your clients can give you the right data and technology, and assist you to understand better than ever before what visitors are looking for from your menu. While your categories may be different, remember that by planning, execution, and measuring the data and paying attention to the advancements in technology and data capabilities; it has shown this information will insure a positive connections with consumers in a greater meaningful way. You can also trust this information is given while they are paying attention to what they like. Location and transaction data, as well as employing machine learning to define purchase patterns, will mean you can honestly say you understand what your customers really want. The result from all these actions means that you can leverage your advertising budgets to drive more diners to your own restaurants, as well as more clearly define the differences they may be looking for when considering eating out on a regular basis. The end result is positive cash flow.
Success means to you that you can drive customers to your restaurant with a definitive marketing strategy based on what you know they are looking for.
Main Auction Services, Inc. invites you visit our combined 45,000 square foot facilities located in Dallas to view our retail showrooms and auction facilities to preview our in stock inventory. Keep in mind, Main Auction Services can assist you with new restaurant equipment, used restaurant equipment, wholesale kitchen equipment, and a high volume wholesale inventory turn-over. As always, our goal is to make sure that we meet your restaurant, bakery and bar equipment needs.
Call us today in Dallas: 972-642-0513 and in Irving: 972-579-4612 and discover you next options to increase profitability.