Purchase All 2020 Restaurant Equipment Supplies
Start Lining Up Early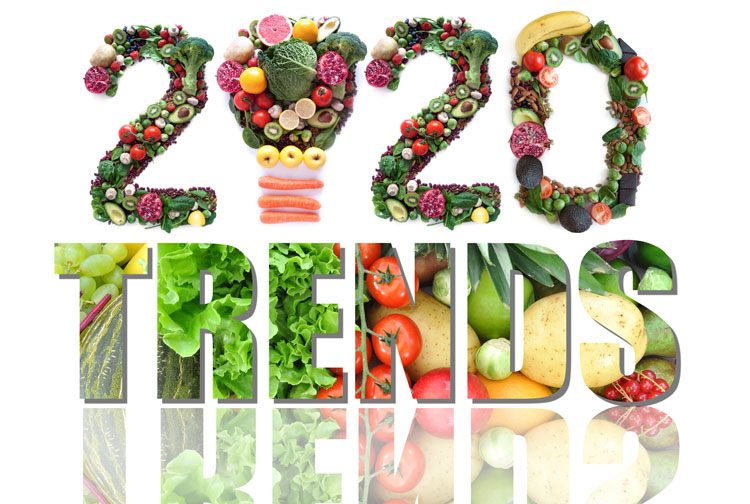 How many New Food Trends for 2020 have you seen so far? Main Auction Services is ready for 2020 to make available all the commercial restaurant equipment you need for all the latest pop food culture changes and provisions. Main Auction has been providing you with quality foodservice equipment for over 35 years. Our experience with commercial food service restaurant equipment is well known in Texas, all our surrounding states, and we ship restaurant equipment, both new restaurant equipment and used restaurant equipment all over the country.
The sun is setting on 2019 for food trends and culture. Many food trends in 2019 were fantastic, some were great, and some were not mentioned by leading food industry professionals and writers. But 2020 should proove to be well worth mentioning as we move forward to Food Trends in 2020. As Main Auctions Services rings in the new year, resolutions and new opportunities, and our favorite new commercial restaurant equipment will enable any restaurant to prepare a fresh crop of food trends will bring new flavors, styles, and beverages you must try to the forefront at every food equipment auction.
If you are willing, let's say goodbye to cloud eggs, unicorn food, and juice cleanses, as well as any of last season's foodie faux pas. The next question to ask is what's on tap for 2020 and beyond? Here are six food trends Main Auction Services believes you'll all be buzzing about on your favorite restaurant menus, and your own dinner plates—in the coming year. See if you agree with us as you move into the next New Year.
2020 New Food Trends Coming To A Restaurant Near You
Meat Alternatives - 2019 was certainly the year that vegan meat alternatives—specifically Beyond Meat and the Impossible Burger—expanded, then took over fast food restaurant menus, supermarkets, and headlines across nearly every publishing company in America. Exciting news for those who don't eat meat (but still crave the taste, texture, and um… "bloodiness" of beef), it has sparked quite a debate among food, health, and environmental experts for 2020. What's better for you and the planet: plant-based meat alternatives? Some may still question even if they're highly processed? Or real-deal meat, fish, and seafood? But we believe that this discussion to continue well into the next decade—as well as additional innovative forms of meat alternatives to enter the market.
Vegan Comfort Food - Vegan and vegetarian are here to stay. Quite literally, what started out as a meal regime with a reputation for being little more than rabbit food is getting reinvented, and the new options for 2020 are more interesting and indulgent than ever. Vegan comfort food classics. Full of flavor—and oftentimes, richness—are soaring in popularity, and we're here for it everywhere you normally dine.
Results of experiments in new menu items is already happening across the restaurant industry as well. Serving vegetables equal balance on a plate. The world has spoken and those days of considering vegetables to be a side dish or garnish are over. It's all about the care into their new options as the proteins. What we eat in 2020 will be a defining factor of your health. 202 will be the beginning for dishes that put more emphasis on vegetables for this reason alone.
Expect to see more veggie-centric main entrees, as well as vegan versions of comfort food dishes like fettuccini alfredo, enchiladas, and macaroni and cheese. Are you already looking for these new options?
Filipino Desserts - 2020 will find such things as Ube. Called the new… acaí. If you haven't ever seen or tried Ube, you will in 2020. According to a recent Pinterest report, searches for Filipino desserts grew by 76 percent this year on their site. Much of the hype here started with Ube, a type of bright purple sweet yam from the Philippines that's sneaking its way into every ice cream cone, macaroons, brownies, and otherwise Instagram-worthy desserts on earth. There should be no shortage of ube-filled Taiyaki ice cream cones (the fish-shaped treats from Japan) in 2020.
CBD Takes on Edibles - By now, all of you may have least one friend that swears by cannabidiol, or CBD. And while the mega-trendy ingredient has a health halo for helping everything from muscle aches to insomnia, anxiety, and psychosis; the research on its actual (read: science-based) effectiveness and regulation is still murky at best. All of us will be waiting on clearance from the FDA to deem CBD as a "generally safe" product.
We foresee an end to all of this iffy-ness in 2020. Learning more about the actual effectiveness of CBD—and the benefits, may make it easier to feel less imaginary and its price lowers—the ingredient will go fully mainstream. 2019 saw CBD in oil-based tinctures, gummies, and balms, but 2020 promises the start of seeing the ingredient on cocktail menus, infused into coffee drinks, packaged snacks, and pet foods (and probably in your favorite café's vegan alfredo sauce)
The Mocktail Movement - Mocktail? Yes, if you are unfamiliar with this term let's speak of it in terms of right alongside the rise of all-things CBD, expect to see a surge in sober socializing, plus more mocktails and low-ABV (alcohol by volume) cocktails on menus at bars and restaurants. Explanations behind the recent uptick in quasi-sobriety which lends itself to #wellness and drinking (or not) with intention and staying aligned with a healthy lifestyle.
Hangovers with conventional cocktails should no longer prevent your absence of going out with friends, and won't causes you to miss your morning yoga session? The rising current culture of self-care and seeking happiness and how we consume alcohol has quantified many questions in the book Sober Curious: The Blissful Sleep, Greater Focus, Limitless Presence, and Deep Connection Awaiting Us All on the Other Side of Alcohol. Indeed, if 2019 was the year of the White Claw craze, we're excited to see what booze-free (or low-ABV) cocktails we'll be going wild with this year.
Less Added Sugar In Reality - If you're noticing a theme here, you're not alone: living a healthy lifestyle has officially "gone viral" (for good), and food and drink companies are really beginning to taking note. 2020 will be serious scaled reductions of sugar levels without artificial sweeteners, or a compromise on taste," says Kantha Shelke, PhD, experts at the Institute of Food Technologists (IFT). Kantha also believes as consumers seek foods that cut sugar, while still delivering on taste, food formulators will be tasked with finding ingredients that deliver sweetness while also boosting functional health properties from this point forward.
Increased interest in healthier ingredients and transparency, has inspired packaged food labels to be both cleaner and clearer. "As clean label has moved from a differentiator to an industry standard, we'll continue seeing more 'free from' claims on packages indicating the product does not contain gluten, preservatives, artificial ingredients, or hormones," says Guy Crosby, PhD, also an expert at the IFT. "We'll also see companies grappling with how to replace ingredients that have fallen out of favor with consumers for those that are recognizable and have functional benefits."
Cheers to 2020! Make your stance be the one that will be right for you in the wellness movement of 2020. Pop is dead, # healthy is right. Stick around for our January auctions which will acquaint you with New & Like-New! Restaurant Equipment & Kitchen Supplies Online Auction: Vulcan, Wolf, Rubbermaid, Ice-o-matic, Follett, Garland, True, Turbo Air, Hobart and more…
Main Auction Services buys and sells new and used restaurant equipment in Texas and nationwide, with new inventory arriving on a daily basis. This inventory is made available for purchase through regularly scheduled online auctions. If you are looking to buy new or used restaurant equipment, then you have come to the right place.
Main Auction Services is a leading supplier of quality restaurant equipment. Main Auction Services has over 35 years of combined restaurant, food service, and related industry experience to help you equip your kitchen. Call us today in Dallas at 972-642-0513 or in Irving at 972-579-4612. Se Habla Español!
---
At IFT we're about food science, nutrition, safety, and sustainability. We're about innovation and the future of food. But most of all, we're about providing IFT's vibrant community of scholars, innovators, visionaries and doers, with the resources, forums, and services they need to be successful and thrive in today's global science of food profession. Find Out More...