New Year = New Cocktail Menus
Crafting The Balanced Cocktail Menu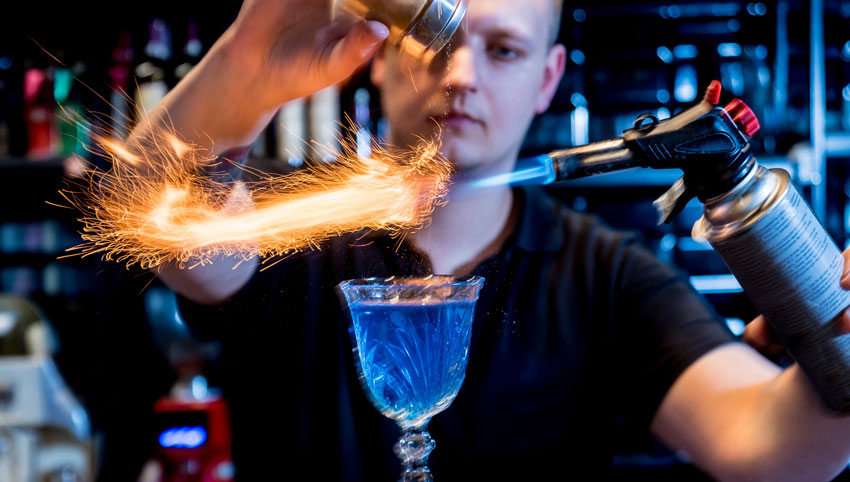 Right off the bat in 2020, Main Auction Services is offering you additional education in 2020 on deciding what will be on your new cocktail menu. High profit items still rule the restaurant bar scene, but are you providing what your patrons really want to have in a balanced bar menu as well? Something for everyone without breaking the bank right!
Bar equipment, beverage service equipment are just the beginning: Consider what will be appropriate for your bar for your patrons and guests.
Commercial Coffee Makers, Pourover
Beer Dispensers and Kegerators
Slushy / Granita Machines
Cappuccino / Espresso Machines
Bar Blenders
Back Bar Coolers
Back Bar Sinks
Coffee Equipment
Deep Well Bottle Coolers
Direct Draw Beer Dispensers
Electric Drink Dispensers
Glass Chillers
Glass Washers
And More
The cocktail menu that is placed in front of guests should have something for everyone—a cocktail for those who love the classics, something for the adventurous types, and today, even a drink for those abstaining from alcohol.
So how do you pull that off? Balance. Inspiration. Great Taste.
As with many things in the hospitality and restaurant industry, having a balanced menu for dining, desserts, and cocktails is often harder than it seems. First and foremost, direct and shaken cocktails for those popular spirits is the best route. Corey Tighe, the bar manager of Juniper & Ivy, a Michelin Star awarded restaurant in San Diego, California said it best.
"Not everything on your menu has to be cutting edge. You need those approachable cocktails so the guest begins to trust you and your skills."
Marina Holter, Head Bartender at The Whistler, a trendy bar with nightly live music acts in Chicago, recommends featuring a variety of spirits on your menu.
"I think having a diversity of spirits that are represented on the menu is definitely advantageous because certain base ingredients are going to steer you toward other things too," she says.
As for trending spirits, new demand for Japanese whiskies, new availability and use of low-ABV products like sherries, vermouths, and amaros are also trending. Many bar industry experts believe it is a lot easier to play off some of the savory, saline qualities you might get from certain vermouths or sherries. These new ideas add layers of very unexpected flavors.
The bar equipment industry has also seen a rise in savory flavors in addition to aquavit and aquafaba cocktails. In fact, when it comes to food, working with your chef team means always offering seasonal dishes paired with new flavored cocktails Staff draws inspiration from favorite snacks, dishes from travels around the world, and recipes from new cultures like in a Brazilian-American household. Utilizing fat-washing methods and house-made tinctures, syrups, and spirit infusions, new tastes out there could include buttered popcorn sherry, soy sauce tinctures, Peruvian sweet peppers, and more to shake up savory cocktails. The more unique, paired with the latest trends means a healthy mystique about wonder at it's best. Who doesn't like to go try the latest trends at your favorite pub, bar, restaurant, cafe, and more right?
We humans are a fickle lot, and we love and embrace change on the menu, but we also love "The Classics". Creativity is key to keeping a menu fresh, but it's also important not to stray too far from what customers want if they have an expectation on best sellers to stay available.
Speaking of customer demand, spirits from local distillers have been especially popular around the nation. Our fine patrons are noting that brands with ties to sustainability have also been in demand, and if they come from a local community they hop on board with their support.
Vegan vegetarian, and non-alcoholic options must also make a notable appearance on your menu. Main Auction Services understands and believes that even though someone is not drinking alcohol, they should still have an opportunity to have the experience of receiving a well-crafted refresher and bars shouldn't let a non-alcoholic menu fall by the wayside. There are discussions that up to 10% of total sales were all non-alcoholic cocktails. Consistent and tasty can become classics if done right.
Quality & Taste Is Perfection - Above all, be sure to focus on quality. The bottom line is all restaurants just want to be making really good drinks.
If you are looking to buy new or used restaurant equipment, new or used bar equipment, or any foodservice industry equipment, then you have come to the right place. Main Auction Services is a leading supplier of quality restaurant and bar equipment.
Main Auction Services has over 35 years of combined restaurant, food service, and related industry experience to help you equip your kitchen. Call us today 310 West Main Street • Grand Prairie, Texas 75050 • 972-642-0513 2100 E Union Bower Road • Irving, Texas 75061 • 972-579-4612