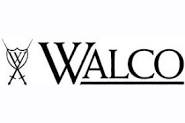 Main Auction Services, Inc., buys and sells the latest food service and restaurant equipment by the world's leading manufacturers like Walco.
At Walco, since day one, our top goals have always been to have a quality product and to offer quality service. This is why our customers are some of the most satisfied in the industry. Our commitments are to the customer and that is it. The Walco name has become synonymous with quality,dependability, and service because we strive to offer the best value for the dollar in both 18/0 and 18/10 stainless steel.
Our Products & History
Walco produces high quality tabletop products for any kind of restaurant or hotel. Our product base ranges from flatware, steak knives, chafers, buffet accessories, holloware, trays and many products in between.
With over 100 years of history, Walco has continued to grow and shape the foodservice industry. The company has been happy to call Utica, NY home. Walco is an independent division of Utica Cutlery Company selling to the Hotel-Restaurant Industry. It has proven to be a great success for the Utica name and an asset to the Foodservice Industry.
The Utica Cutlery Company was founded in 1910 by a group of prominent Utica businessmen. It was felt that a metal working industry would create employment and bring economic balance to the area. The primary industry in Utica at the time was textile manufacturing.
The original location for the company was 820 Noyes Street. Through the years, several major additions were made to the building, but the address remains the same. The current size of the factory and office is approximately 100,000 square feet.
The company has continuously manufactured pocket knives since 1910. In 1918, fixed blade kitchen cutlery was added. During World War II, the company was contracted to manufacture bayonets and carbine parts and earned UTICA the coveted Army-Navy E. pennant, as well as a number of other awards.
Stainless flatware was added to the line in 1952 and has been continuously manufactured and marketed by the company since that time. The flatware program was substantially enhanced during the "mid-seventies" with the addition of imported flatware. This broadened the line by adding a number of new qualities and price points.
Many services available to our customers are still completed in our Utica, NY facilities. This gives us the expertise to import quality because we know how to make quality. Having these production abilities allows us to create our products, which have to meet strict specifications and standards.
Tradition, raw materials, workmanship and ideas make the difference between a normal object and something special. We stay ahead of modern trends with the knowledge that has been passed down through the generations of this family owned company.