Want to sell or consign your equipment?
Call us and learn how!
Se Habla Español
Dallas:
972-642-0513
---
Arlington:
682-252-4020
---
Irving:
972-579-4612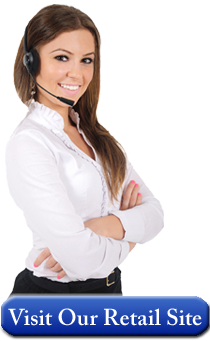 2018 Best Cocktails in America
Fun For The Holidays

What is your favorite cocktail? From the beautiful floral touches to colored smoke and fog, today's cocktail seems to always be a new trend in the world of alcoholic beverages — but some cocktails simply stand the test of time.
What does a great cocktail consist of? Beauty is in the eye of the beholder i guess, and the old addage is true; they say you eat first with your eyes buta is that true with a beverage. Main Auction believes this is true, but we think it is also true that this applies to your eyes as well. Of course one would argue the point but since they neither one do that, what about a beverage? What determines whether someone wants a particular type of drink? What makes a cocktail better than another?
One would also argue that what you see goes a long way toward encouraging a customer to try a new beverage or cocktail. Some cocktails are event driven, like champagne in a wedding, or Orzo in the eating of fried cheese, but what about the Best Cocktail in your bar, restaurant, or cafe? Visual appeal is totally the big push for today's cocktail in the alcoholic beverages department.
Convinced? Ok, consider this: The use of the butterfly pea flower, which is made into a vibrant blue tea that makes cocktails such as the Mood Ring at Antique Bar in Hoboken, N.J., and the Earth Rise at The Annex in Flagstaff, Ariz., so eye-catching. In addition flavor matters, too, of course, and another hot ingredient, Chartreuse, is both beautiful and delicious.
Alcohol in it's simplest terms whether brilliant yellow or soothing green — the potent, cooling type of liqueur speaks of both sophistication and refreshment. Foam has visual appeal and flavor and, if done right, agreeable texture, which might be why it has such staying power and remains a trendy technique.
In keeping with today's growing vegetarian and vegan cultures, you may want to take a look at the Prima Ballerina on a Spring Afternoon at Sidecar in San Luis Obispo, Calif., it's also vegan, made with chickpea water instead of the usual egg white. This is not your grandmothers cocktail.
What are some of the best cocktails for 2018?
Old Fashioned. The best-selling cocktail for the fourth year in a row, this is the number one drink in nearly 30% of the world's best bars.
Negroni.
Whiskey Sour.
Dry Martini.
Daiquiri.
Margarita.
Manhattan.
Moscow Mule.
The end of 2018 brought with it an entirely new understanding of the cocktail as we know it. The "Classic cocktails are back on trend" of course, which is why so many updated versions of the Manhattan are still so popular as well as neo-classics — hence the uptick in reinvented cosmopolitans. If you consider spirits in general and move past the flavored rums, vodkas, and gins, as far as base spirits go, rum is on the rise with its versatility, tropical image and low cost compared with other brown spirits.
There's also a new ingredient in town: cannabidiol, or CBD. This non-psychoactive derivative of hemp is highly regarded for its reputed curative qualities, but its appeal more likely comes from the fact that, although it's now more-or-less legal in many states, it still seems naughty, adding to the desirability of drinks like the Blueberry Yum Yum at Sea Sea Riders in Dunedin, Fla. Of course if you do own a bar, state licensing does apply to what is served.
Something for everyone, and making a profit go hand in hand for 2018. Frozen fruit, foam, whipped egg whites, leaves frozen into ice cubes and things served on fire all made great hits in 2018. Need Bar Equipment for the Holidays? Main Auction Services is the premier source for all your bar equipment needs.
Call us today at any of our 3 locations in Texas: 1718 West Main Street • Grand Prairie, Texas 75050 • 972-642-0513, 2100 E Union Bower Road • Irving, Texas 75061 • 972-579-4612.
Whether you need to buy or sell one piece, or the contents of an entire restaurant, Main Auction Services is your resource for late-model restaurant, bakery and bar equipment.
Main Auction Services - Your Bar Equipment Specialists