Want to sell or consign your equipment?
Call us and learn how!
Se Habla Español
Dallas:
972-642-0513
---
Arlington:
682-252-4020
---
Irving:
972-579-4612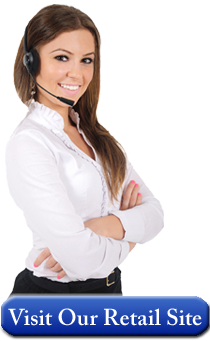 Series 5: Failure Is Not An Option
Employee Management & Marketing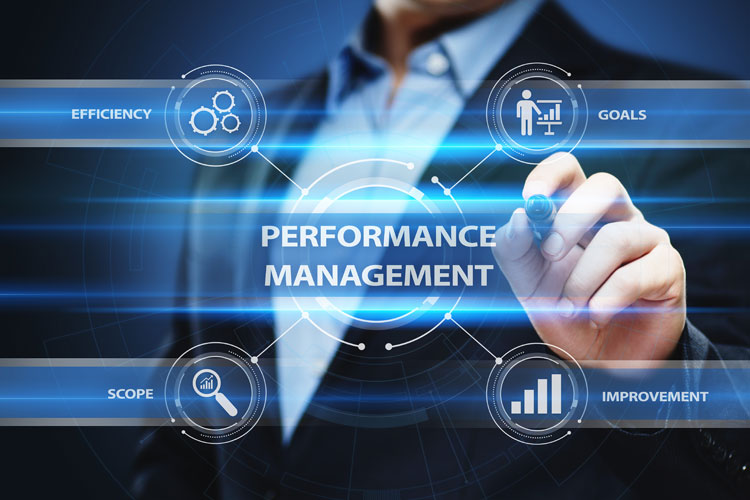 Main Auction Services has presented in the last 4 articles on "Failure Is Not An Option", a way to challenge your thought process on running your restaurant. We call it simply performance management. While industries may differ, performance that results in profits and success is always the end game. That said, even with the state of the art equipment and technology the foodservice industry has to offer, if mistakes are preventing that success and profits from happening then your next step is to learn what is going on, so the problem is dealt with and you can move forward.
Main Auction has given you these educational articles to enhance performance management. The reasons and goals have been clear, concise, and pinpoint the most common mistakes and errors which can be avoided in the restaurant food service industry at large. Truth is there can be no room for error when it comes to maintaining high profits in your restaurant. It is required to stay in business. While the ideas presented are best accepted practices industry wide, our hope is you will be able to read, examine, find exact ways to correct your current challenges, implement new policies for the future, and make the changes necessary for the restaurant, cafe, institution, or commercial food service program to become successful and profitable.
In an ever changing economy, food service is also, a changing industry. Food service equipment manufacturers, professional chefs, training schools, and new technology dictate to you how you can proceed for this new future, however it remains still your responsibility to implement changes where necessary that will facilitate that success. How you do that of course will always vary; but the important thing is you discover what makes your restaurant or bar the best it can be.
Our final presentation Series 5: Failure Is Not An Option presents 2 additional things for consideration with respect to best accepted standards in operations. Employee Management and Marketing your business. Stay teachable for these final considerations, and evaluate in real time where mistakes have been made. Smooth operations across the board require day to day analysis, weekly meetings with staff and owners, as well as options for change to eliminate systems that do not work.
Mistakes can either teach you or cause you to fail. No other options are more real to you to be successful in the food service industry. Educating yourself about how not to fail is the first step. The second is making the right decision about how to fix the challenges you must face daily.
Employee Management & Marketing
Are your managers poorly trained. If no training has been offered, previous experience is all they can fall back on for operations. Realistic observation dictates that a manager should be as effective as you are. Are you lacking in training about the industry? Simply re-evaluate that honestly. All can learn to be a better manager, business person, and food service staff. But if you or your manager are not reflecting the morals and values you need in this location, big problems must be resolved to allow change to take place. Setting expectations is the place to begin. Following through with monitoring to see if those expectations are being met is the next step.
Performance of managers, chefs, and servers is like a symphony. Unless they are a team playing by the music set before them, nothing can happen.
Employ the use of smart hiring practices. Since every restaurant has a culture, regardless of what that culture is, you must ensure that everyone hired fits in with the skill set needed to do the job. They shouldn't all be the exact same person, but they must be able to see, learn and implement with your operational core values. Without them knowing what those are, it is impossible to expect they can make it happen.
Once qualified, trained staff are in place and you trust their capabilities to perform in those procedures, are you ignoring feedback and challenges they are reporting to you? The position of staff and management is they know the ground-level day to day operations of your restaurant. They are the first to deal with challenges. If you're completely ignoring what they have to say, you're missing out on some valuable advice as well as options to fix these problems. And while they may not understand the big-picture like you do, they know what's working and what's not in the day-to-day functioning of your restaurant.
Performance based work ethic applied on a consistent basis requires a manual of said policies and procedures. If you are not providing consistent training and making sure it is implemented daily variance will create chaos. You've been open for years, and yet if you still don't have a proper training schedule in place you will come up short on performance and customer service. Allowing a couple of your senior
waitstaff to train the newbies, or hoping your head chef knows what is being done with new staff is not the best way to proceed. Lack of oversight is no excuse. Quarterly training methods even for your veteran staff will help eliminate the forgetting curve that takes place over time. Keeping all staff in the front and back of the house fine tuned is part of a very busy and profitable restaurant.
Do you currently have loose policies and procedures in place? When you don't show your staff that you care about their training, they'll know they can get away with a whole lot more than they should. Unfortunately this is just human nature. Lack of consistent operation within the rules means it is possible that it could lead to increased stealing, something that plagues restaurants across the country. Employees steal almost $5 billion worth of product every single year – don't be a participant in this statistic.
It is a requirement to be dedicated to your profitability...if your not forget about it. If you show you don't care about your profits, your employees will follow suit. They'll ignore your waste log and just sweep issues under the rug (sometimes literally). If you ask them to take inventory counts, they'll guesstimate and eyeball. Show your employees that you care about your profits, and they'll follow suit. Make food cost and all your management policies and management a team effort.
Marketing is ongoing. Marketing may be seasonable. Marketing be including social media. Marketing may include newspaper ads, local newsletter ads, yellow pages ads, and participation in local directories for maximum exposure. Creating a quarterly marketing plan with a line item budget is a necessity to make it happen like you want it to.
If you are not adapting with the times, you will fail. It's 2018. Avail your restaurant of technology. Leverage that tech to work on your behalf. Your website should be modern. Your social media should constantly be updated. Learn how to include your patrons with twitter or Instagram. Get creative with it. If you have a food truck, send out the location time and schedule for the month. Catering events, tastings, special local participation in events is getting the word out about who you are. A website is mainstream and often the first point of contact.Put your best foot forward.
If you offer take out or delivery then it needs to be as delicious as it would be coming in to dine. Do not let it become an afterthought. Purchase quality take out containers that will support the type of food you offer. You may be surprised about what the supply chain markets support in that aspect these days. From proper sealing containers to proper deliver with small heated ovens can create hot delivery and insure quality products.
Do you host events that are restaurant based, or do you participate in parades, football watches, beer or wine tastings? If not, why not. Mix it up. Host special events – maybe family events or food truck locations around town. It is possible to see traffic increase on a night that might otherwise be pretty dead. Celebrate seasons, anniversaries, reservations meals, and bar appetizers that can't be resisted.
Save save save...a few dollars here, a few dollars there. Remember what you keep orderly is food cost management done for you. See how it can help you save thousands over the course of a whole quarter. Put your best forward and watch as it is returned to you in quality returning patrons. And, don't forget to have fun along the way. Nothing is easier to spot than disgruntled servers, staff, and chefs. It is reflected in everything they do. Keeping it fun, welcoming and delicious everyday will lead to success.
Never Never Never Sacrifice Quality.
Thank you from Main Auction Services for your attentiveness to these articles this month. You are our most important client and when you can glean new policies and procedures that lead to profitability; we have met our goal. As professional restaurant equipment specialists, Main Auction Services has auction facilities and retail showrooms in several locations. All have large selections of convection ovens, deep fryers, sandwich prep tables, refrigerators, ice machines, ranges, ovens, mixers, sinks, bakery equipment, and bar equipment for every auction we conduct.
Main Auction Services has what you need at affordable prices, whether you run a full service restaurant, movie theater, small deli, school kitchen, hospital commercial kitchen, hotel facility, diner, drive in, or local neighborhood bar. It's what we do. We invite you to call us and find out more about upcoming auctions, and purchases of new and used restaurant equipment for your location.
What are your restaurant needs right now? Do you need to buy or sell one piece, or the contents of an entire restaurant? Main Auction Services is your best resource for late-model restaurant, bakery and bar equipment. By calling us today; you can speak with a restaurant equipment specialist who just may be the best thing for your best accepted practices since buttered bread.
For your convenience, we invite you to visit our showrooms. We have several locations to serve you. 1718 West Main Street • Grand Prairie, Texas 75050 • 972-642-0513 12922 Hempstead Hwy • Houston, Texas 77040 • 713-690-1231 2100 E Union Bower Road • Irving, Texas 75061 • 972-579-4612