Want to sell or consign your equipment?
Call us and learn how!
Se Habla Español
Dallas:
972-642-0513
---
Arlington:
682-252-4020
---
Irving:
972-579-4612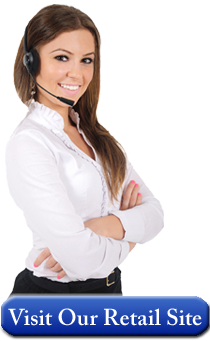 Bold & Bowl-ed
Support Your Schools

Main Auction Services is always on the lookout for the next big thing coming down the pike. We are also looking for ways to inspire you to support your community with your family owned restaurant and still maintain your budget. Why not get bowl-ed!
Grain bowls, noodle bowls, acai bowls, pitaya bowls, bottled salad dressings, and prepared salads and foods with a portion of all sales going to support the band, athletic departments, and music and drama programs are also trending. Yep you heard it right! Get noticed with bright colors and kick start your in house flavors by taking hold of these new programs for your cafeterias, after school programs, food trucks, and snacks at all events for your junior and senior varsity players.
When the Wall Street Journal declares "Bowls are big", by saying that bowls are the new plates, many restaurants, schools, and institutions crossed the line and increased their bowl offerings by 30% says FONA International. This is a significant thing to anyone in the foodservice industry at large. Now, that said, remember we are not talking just using a bowl for the food you have. Instead we are talking about creations specifically geared toward global flavors, way cool ingredients, and beautiful presentations with eye appealing must haves for your health and enjoyment.
If you are wondering what is in the rest of this year, then bowls is going to be the way to go. And Main Auction Services has all the restaurant equipment you need to make it happen for your restaurant, bar, cafe, or find dining experience.
Featuring Asian and Latin flavors, these new food bowls trends are gaining more and more popularity across the nation. Being flexible is the nature of these new super foodie bowls will be critical to your success as well. Spicy, vegetarian, protein, and food packaging is a big part of the overall selling point too.
Here are some great ideas, ingredients and strategies the culinary arts are using to bowl their customers over:
Customize-a-bowl - Bowls are made as we go through service lines," says Executive Chef John Cook with Chartwells at the University of Miami (UM).
Make it Vegan - Gorgeous and popular bowls served at UM's Mahoney-Pearson dining hall are vegan and vegetarian bowls, according to Chef John Cook with Chartwells.
Keep It Interesting - Flavor bowls keep cafeteria goers, students, and food trucks engaged. Vegan and veggie populations have grown on campuses across the nation, like Auburn who sports their own food branded items now
Keeping It Colorful - Make every bowl pop with works of art that have huge pops of color and tastes to die for.
Fruit Bowls - It's all about the fruit! There are no boundaries here. Apples, oranges, strawberries, blueberries, dried fruits, yogurt dips, and yes even cookies and crackers with tasty morsels of cheeses are unlimited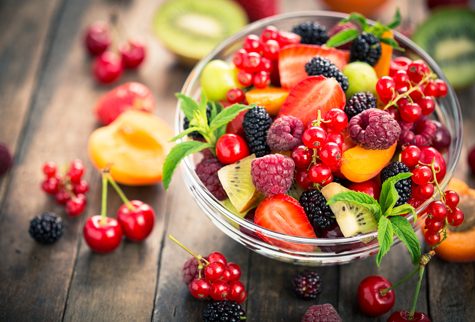 Remember to include additional items in your selections that can be customized. Figures bear out customization is a high percentage of all bowls sold in all major markets. Increase sales by polling your clientele as to their desires. Your hard work will pay off.
Remember, grab and go items must be flexible, quick to assemble, and topped with creativity in order to keep your customers coming back. Let Main Auction Services help to turn you onto the latest and greatest cold bar tables, creative smalls, bowls, and top it off with creative take out packaging for the asking.
What's Out There Now:
Boost the flavor on vegan and gluten-free bowls
Use mushrooms cooked down in barbecue sauce
Make hummus out of butternut squash and lemon juice
Use caramelized onions, cooked down to a savory jam, as a condiment
Puréed artichoke hearts create an unexpected pop of flavor on top of bowls
Bowls can be powered up with components like edamame and seeds
Grown-up vs kid friendly grain bowls shishito peppers, amaranth and adzuiki beans
Zen bowls: quinoa and amaranth with adzuki beans, butternut squash, sweet potato, broccoli, kale, kimchi, carrot-ginger purée and sesame seeds
Monsoon bowls: vegetable tikka, spiced chickpeas, sprouted lentils, roasted eggplant, shishito peppers, red onion and cilantro;
Guacamole bowl: guacamole, Chinese five-spice shrimp, corn off the cob, green and red peppers, pickled red onion, pumpkin seeds, cilantro, tortilla strips and grilled lime.
And More...
Now the question is why is this important to you in the selection of foodservice equipment? It's only a matter of time, and a function how you use the latest cold tables and bowl shapes in service pieces, as well as beauty in the take out containers as well before you compete with what's out there. If you hit now while the trend is building, you can increase revenues on the upswing, get involved with your clients, and keep ahead of the next international flavors that are all the rage.
Your new cold bar for flavor-packed add-ons like kimchi, red onions, scallions, cilantro, pickled jalapeños and Asian power blend slaw (shredded kale, red cabbage, kohlrabi, golden beets, Brussels sprouts, carrots and broccoli are just a few items you need to think about providing storage and displays for as your customers move down the serving lines, or order from your specialty menus.
Let's talk specifics for what you may need to purchase for a minute.
Round Colored Double-Wall Insulated Serving Bowls
Angled Beehive Bowls
Square Colored Double-Wall Insulated Serving Bowls
Double Wall Platters
Super Contemporary Pans & Templates
Breath Guards
Contemporary Pans & Templates
Salad Bar Components
Buffet Bases
Custom Salad Bars
Cold Pans
Hot & Cold Drop-ins
Refrigerated Cold Pans
Clear see through snap tops
Cold Food tables
Hot Food Tables
Condiment Holders
And More...
Main Auction Services is committed to helping you get the best products and equipment available in the restaurant and food service industry. Food trends come and go, but quality restaurant equipment is the best investment you can make. It can make the difference between a little or a log of profits this next quarter.
Whether you need to buy or sell one piece, or the contents of an entire restaurant, Main Auction Services is your resource for late-model restaurant, bakery and bar equipment, and hot and cold food tables. Call today to speak with a restaurant equipment specialists. Used Restaurant Equipment For Sale, Restaurant Equipment For Sale, and Restaurant Equipment Auctions, Main Auctions Restaurant Equippers Are Here To Serve You
1718 West Main Street • Grand Prairie, Texas 75050 • 972-642-0513 12922 Hempstead Hwy • Houston, Texas 77040 • 713-690-1231