Want to sell or consign your equipment?
Call us and learn how!
Se Habla Español
Dallas:
972-642-0513
---
Arlington:
682-252-4020
---
Irving:
972-579-4612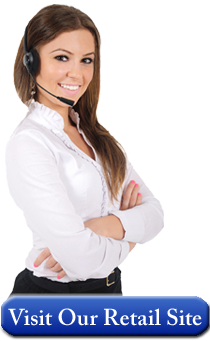 Beat The Heat With The Exceptional Margarita
Creative Foodservice Barware & Supplies

What is America's favorite cocktail? If you live in Texas you must already be aware of the answer to this question...Yes it's the Margarita. On the rocks or frozen; it's success is due to the variety of flavors it brings to the taste buds.
Mixologists juggle spirits, juices, syrups, fruit purees, fresh produce and multiple flavoring agents either made by the house or from their local food brokers to create very special effects. In Texas, restaurants, bars, sports games, and simple pool parties all serve the "Very Special Margarita's" and it's peak time for those frozen machines to line the back of the bar and diners of all ages come in from the 95* Texas heat to try the latest and greatest each establishment has to offer. Margarita Crawls are the new norm for the discerning consumer of all things yummy for sure. Remember though to book and rely on the latest party bus to pick you up and provide the our for the Margarita Crawl taste testing.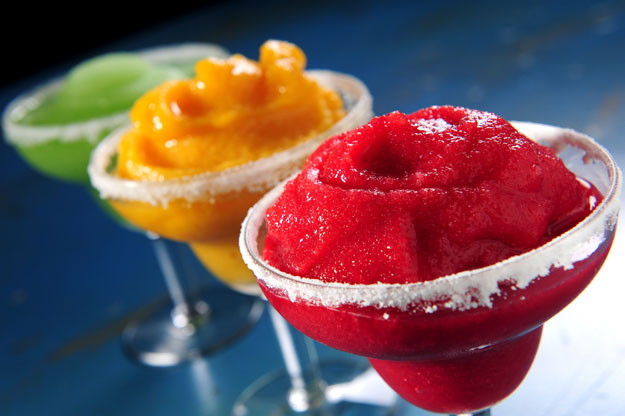 In case you forgot, tequila, orange-flavored liqueur and lime is often a departure point for innovation. The next steps are out of this world. So let's talk about a few new considerations for your favorite cocktail, and then lets talk about what to serve it in.
Consider the avocado — not your traditional bar ingredient, but take it to the next level with this very on-trend in the world of food. Good morning sunshine! Shine bright with the Morning Margarita, a brunch specialty of Tallboy Taco, a fast-casual Mexican taqueria inside Nacional 27, Lettuce Entertain You Enterprises' modern Latin restaurant in Chicago just by way of ideas. Avocado puree adds nuance and silkiness to a concoction of reposado tequila, triple sec, orange, yuzu, lime, egg white and mole bitters, served in a glass rimmed with a piquant and salty Mexican seasoning. Take that on to begin your weekend right?
Like the Omni Hotels, how about touting the rich, tongue-tingling Jalapeño Avocado Margarita on its poolside menu this summer. It features hand-muddled avocado, jalapeño-infused tequila, premium orange liqueur, Monin Organic Agave and fresh lemon and lime juices.
Pick up your cocktail menu. Which drink most appeals to you? If the Margarita doesn't stand out with graphics or a huge picutre, rethink it and print a new menu for this weekend. If you don't like this outdates menu then rethink everything, as it is easy to find other riffs. Be sure to include skinny margaritas made with reduced-calorie syrups and "clean label" libations featuring organic spirits. Your supplies has many all-natural margarita mixes and flavored syrups made with real fruit and no artificial ingredients. Bartenders love to customize the basic recipe with rum, brandy, sparkling Moscato and canned energy drinks. Why not?
One last tip just to confirm for you the latest stats on this lovely drink. The knack for marrying ingredients may shed light on why the margarita topped the charts in the Nielsen CGA On-Premise Consumer Survey last year. Sixty percent of survey respondents chose it as their favorite cocktail, well ahead of the daiquiri, in second place at 44 percent.
Be sure to review your current barware, stemware, glasses, utensils, accessories and signage in your facility for the latest and most creative serving options. Your customers love to see what's hot in the latest containers for their enjoyment. Main Auction Services, your favorite restaurant equipment supplier, is here for all your barware, beverage glasses, and bar supplies you will ever need.
Main Auction Services Auctions Products:

Bar & Food Service Accessories
Bar Mats & Liners
Bar Racks & Drains
Bar Signs
Bar Trays
Bar Utensils
Bottle Openers
Cleaning Supplies
Clearance Bar Supplies
Cocktail Shakers
Condiment Holders
Corkscrews & Wine Accessories
Flasks & Glass Rimmers
Home Bar Sets
Ice Buckets & Accessories
Jiggers
Liquor Pourers
Napkin Holders & Bar Caddies
New Bar Supplies
Pitchers, Juice Pourers & Bottles
And More . . .
Whether you need to buy or sell one piece, or the contents of an entire restaurant, Main Auction Services is your resource for late-model restaurant, bakery and bar equipment. Call today to speak with a restaurant equipment specialists.
1718 West Main Street • Grand Prairie, Texas 75050 • 972-642-0513
2100 E Union Bower Road • Irving, Texas 75061 • 972-579-4612