Want to sell or consign your equipment?
Call us and learn how!
Se Habla Español
Dallas:
972-642-0513
---
Arlington:
682-252-4020
---
Irving:
972-579-4612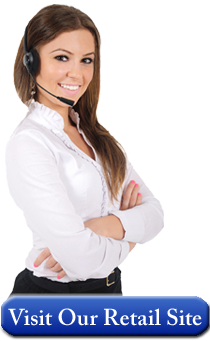 Are You Leaving Profits In The Supply Chain?
Begin Recovery Now
Early this month, Bill Carmody CEO of Trepoint; a marketing services company, spoke to restaurant operators regarding losing profits in the supply chain you use. Main Auction Services presents the important aspects of Bill's seminar on this information to you for review, to help you manage your supply chain management, and to learn how to maintain the integrity of oversight so it doesn't cost you significant profits left unchecked. We don't want you to be drained of your hard earned cash.
Most restaurant, franchise, and independent food brokers who sell you goods have a lot of experience doing their jobs right? Trust is the issue, and one of the most critical is that you must become accountable for learning this aspect of the business too. Don't get caught up in believing things that are not real. Let's begin with understanding the biggest profit opportunities that exist in your supply chain:
Which of these points are happening in your current restaurant oversight setting?
Inbound freight. "Most distribution agreements disclose that distributors make money on transporting products from the manufacturers to their distribution centers," said Steve Salzberg, president of CRM (Cost Reduction Management). "However, few operators realize just how much profit is lost to this one component of product cost."
Verified pricing. Confirming that each invoice is priced correctly is an arduous task, so most operators rely on spot-checking invoices or waiting for a food cost spike to make them dig deeper. "My purchasing responsibilities for close to 400 restaurants require a lot of time and focus," said Michael Rosen, senior director of purchasing and R&D at Villa Restaurant Group. "I am also responsible for monthly price verification of the 12 distribution centers that deliver to our units. I chose to outsource that function, and now I get the data I need to negotiate with manufacturers."
Product specifications. Are the products sold to your restaurants the items you approved? "Product substitutions can affect the quality of your menu items and often come with a higher price tag," Salzberg said. "Monthly invoice audits uncover these occurrences and allow for correction and credit… but only when they happen consistently."
Catching discrepancies in time. "Most audits, if they happen at all, occur only one to two times per year," Salzberg said. "Most agreements stipulate a maximum of about 25 items that can be reviewed and for no more than 90 days prior. That leaves the prior months untouchable even when mistakes are discovered."
Purchasing departments functions. While most purchasing departments are great at sourcing products and negotiating prices, they tend to fall short in understanding all the ways distributors make money in other ways, such as freight and sheltered income programs. "During my tenure as EVP of marketing and purchasing for Wingstop, we grew from 80 units to over 600," said Andy Howard, CEO of Huey Magoo's. "I recognized proper management of our supply chain could generate significant cost reduction. Finding the right company to manage our inbound freight, provide ongoing distributor price verification and gather the data I need to negotiate my purchasing contracts was an important ingredient to our success. Their ability to take distribution management off my plate was key to allowing me to focus on purchasing. I've learned that purchasing and distribution are two very different things."
Third-party verification. Salzberg said distributors are focused on watching their costs associated with inventory, receivables, brick and mortar, and truck leases. It's unreasonable to believe that distributors will also invest the time required to diligently insure your products are purchased at the lowest cost and sold at the correct price each month. Having third-party verification is a key component to catching mistakes and ensuring maximum profits.
"Back in the '80s and '90s, Applebee's had hundreds of restaurants," said Bill Palmer, founder of Applebee's Neighborhood Grill & Bar. "We had a corporate purchasing staff that did a great job of sourcing products and negotiating great FOB pricing. Even with that support, I saw the value in having a company focus on my distribution program. We hired an entrepreneurial company to manage inbound freight, negotiate distribution markups and verify our distributor prices each month. Even though the distributor knew their invoices were being audited, mistakes were discovered and we received credits every month. Our supply chain consultant had our back and made sure my restaurants got the right products at the right prices. We stayed with the same company from 1987 through 2012".
Franchisees under-reporting sales. This is a fascinating one, because it's hard to catch unless you are looking for it. It happens when franchisees report sales of X, but, by knowing the ingredient formula to make a menu item, executives are able to estimate actual sales. Tracking that data offers a valuable tool to break down discrepancies between quantities of items ordered and sales reported.
"As the president and chief operating officer of a multi-concept company, including Red Mango, Smoothie Factory, RedBrick Pizza and Souper Salad, I have long seen supply chain management as an important part of cost controls for our franchisee partners," said Craig Erlich of BRIX Holdings LLC. "By outsourcing this important part of our business, we can focus on operations without worrying about the accuracy of our prices and our units receiving the products we specify, as that process is executed by our supply chain partner with a monthly review of findings and actions."
What can you learn from this as a single restaurant owner or a franchise owner? Maybe a little of each of these points, but truth be told, the bottom line is that if you don't have someone helping you to negotiate, oversee and audit your supply chain on an ongoing basis, mistakes will be made and profits will erode. We are all human, not all businesses are watching out after you, and unfortunately accountability takes the mystery away and places it squarely on you and your specific needs. Result will be securing your oversight will ensure more profit is delivered from your supply chain to your bottom line. And this is great news.
Main Auction Services primary responsibility is to make available to you through scheduled restaurant equipment online auctions for the items you need to conduct day to day operations... Whether you need to buy or sell one piece, or the contents of an entire restaurant, Main Auction Services is your resource for late-model restaurant, bakery and bar equipment. With more than 35 years experience in the industry, we also are specialits in how to activate inspiration in you as a restaurant owner to conduct your business and hopefully make a way for you to continue to improve your profitability in every aspect you can. with a restaurant equipment specialist.
Whether you need to buy or sell one piece, or the contents of an entire restaurant, Main Auction Services is your resource for late-model restaurant, bakery and bar equipment. Call today to speak with a restaurant equipment specialists.
1718 West Main Street • Grand Prairie, Texas 75050 • 972-642-0513
12922 Hempstead Hwy • Houston, Texas 77040 • 713-690-1231
2100 E Union Bower Road • Irving, Texas 75061 • 972-579-4612
---
Thank you to Bill Carmody is CEO of Trepoint, a marketing services company. He is a global keynote speaker and digital marketing veteran with 23 years of experience. Carmody also coaches CEOs on breakthrough sales and marketing. We appreciate you insight to the foodservice industry at large and all you continue to provide that makes day to day operations an educational process where we learn everyday.