Want to sell or consign your equipment?
Call us and learn how!
Se Habla Español
Dallas:
972-642-0513
---
Arlington:
682-252-4020
---
Irving:
972-579-4612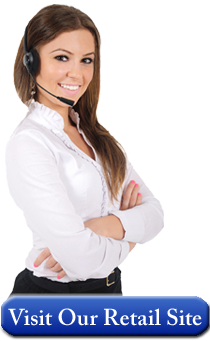 Rethink Your Beverage Options
Make Iced & Hot Teas Exceptional

A preference for healthier choices in our Nation is driving consumers toward beverages, such as tea, in place of sugary beverages like sodas. This has contributed to a large growth in retail tea sales in recent years as well as leading suppliers, manufacturers and companies adding new products to the mix. Additionally, tea can be served all day long and all year long with options for iced tea or hot tea, and caffeinated tea or decaffeinated teas to maximize your client base every day.
Not only is tea a very profitable beverage, largely due to high profit margins, but the growing interest in tea makes its addition to your menu a must. Wholesale provides like Farmer Brothers is a perfect example. Farmer Bros. Co. one of our nations national coffee roaster, wholesaler and distributor of coffee, tea and culinary products, has announced the release of its new Artisan Collection Specialty Hot Teas. This release comes after increased demands nationwide of additional beverage service requests. Iced Tea as well as hot tea is one of the latest collections you can definitely consider offering your dining patrons.
Case Study: Artisan Collection Of Hot Teas From Farmers
In Farmers case, their decision to launch was part of the 5-year anniversary of the Artisan Collection of specialty coffee, the line of hot teas is a natural extension to the sustainability produced blends of coffee. The teas feature seven specialty blends, using large leaf tea in pyramid-style sachets. Five of the seven blends are certified organic and we all understand the desire for more organic and sustainable products in the foodservice sector.
"From the pyramid sachets, to the signature blends, the Artisan Collection hot teas are positioned to appeal to today's consumers," says Gerard Bastiaanse, SVP of Marketing. "This collection is sustainability produced and features organic blends, so it is a great complement to the Artisan Collection coffees."
Artisan Collection Hot Teas incorporate on-trend flavors that include five organic teas:
Organic English Breakfast Black Tea
Organic Chai Spice Black Tea (2017 Global Tea Championship winner)
Organic Chamomile Lavender Mint Herbal Tea (2017 Global Tea Championship winner)
Organic Hibiscus Ginger Orange Herbal Tea
Organic Lemon Ginger Green Tea
Cranberry Blood Orange Black Tea
Sencha with Matcha Green Tea
An Increasing Preference for Tea might be on of the most profitable items on a foodservice menu - make sure iced and hot teas are part of your beverage service as we come into the Fall and Winter Holiday Seasons as well. You may want to set up a wholesale tea service consultation with your local specialty supplier to find the tea, equipment and tea accompaniments that meet your operational needs.
As more and more restaurant owners flex to bring you the best of the best products and services for your dining pleasure, remember that Main Auction Services and Texas Restaurant Equipment are invested in helping you drive a successful and profitable drink menu, of which tea is no exception. As restaurant equipment professionals, we specialize in offering beverage and wholesale tea equipment for restaurants & foodservice, hotels, convenience stores, offices, casinos, healthcare/medical facilities as well as educational facilities and campuses. The sky is the limit here. With weekly auctions to facilitate your needs, it is our main job to keep you supplied with the latest and greatest foodservice equipment both new and used you can buy.
We encourage you to take the time to ask us about quality tea and coffee service equipment here at Main Auction Services and Texas Restaurant Supply. You can count on a consistent supply of traditional, premium and specialty teas, including new and innovative restaurant equipment. We also invite you to think about increasing your new products engagement with tea products among consumers, offering quality options of traditional flavors in addition to new flavors, plus unique options such as fruit and tropical flavors and herbals, will help drive additional popularity. Happy Days are back!
Should I Serve Both Iced Tea and Hot Tea at my Business? Preference toward tea can stem from many diverse places, from the desire for a healthier drink, to the enjoyment of flavor, to health-related needs. It is generally recommended to serve both iced teas and hot teas at your business in order to appeal to the wide variety of preferences among tea drinkers.
Call us today at any of our 3 locations in Texas: 1718 West Main Street • Grand Prairie, Texas 75050 • 972-642-0513,
12922 Hempstead Hwy • Houston, Texas 77040 • 713-690-1231,
2100 E Union Bower Road • Irving, Texas 75061 • 972-579-4612.
Whether you need to buy or sell one piece, or the contents of an entire restaurant, Main Auction Services is your resource for late-model restaurant, bakery and bar equipment. Call today to speak with a restaurant equipment specialists.