Want to sell or consign your equipment?
Call us and learn how!
Se Habla Español
Dallas:
972-642-0513
---
Arlington:
682-252-4020
---
Irving:
972-579-4612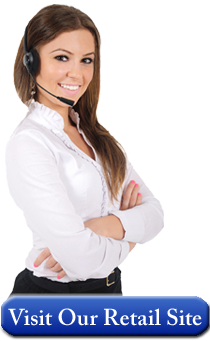 Creative American Cuisine
Let's Experiment A Little
Amelia Levin spoke out this month in FSR about flavor, food creativity, and over the top dining experiences without getting too extreme. Take a look at the picture above and see what you think? Creative for the family right, sandwiches for everyone. Is your restaurant creative with the food you prepare? If you really are taking time to answer that question let's move on to the next one.If you hadn't thought about it and want to, then come see us at Main Auction Services. We have all the new and used restaurant equipment you will ever need to make the creative changes in preparing the food you serve at every weekly auction.
Chef Jim Christiansen of Heyday in Minneapolis uses avocados for a savory-citrus spiked marmalade that balances out a sweet and salty caramel pecan pie. After reducing and chilling glucose and lime juice, he adds lime zest, simple syrup, and citric acid, then folds the jelly-like mixture into diced avocados with a pinch of salt and more zest if needed.
Avocados are all the rage right now and the dish in the picture speaks to many trends going on right now across America. Innovation in creative American Cuisine, many chefs have or will shortly return their roots. These splendid roots mean modern methods merged with classical cooking techniques. A new spin on ingredients and enhanced flavors will likely be attractive to everyone including kids. Maybe it's time to get back to the basics with American food like the picture above. What a way to make an impression with food like these sandwiches above. Who wouldn't want to eat one of these right!!
Family dining is also on the rise, and experimentation is the mission for the extraordinary. From the serving containers to the choice of food selected, new tastes like fennel juice, dehydrated foods, and parsnips with fish, lemon zests and tapenades are on the horizon for taste testing like you have never had before. Manufacturers alike, are trying to meet the needs with barware, dinnerwares, and beverage storage options are fast becoming new twists on classic flavors.
Here are some ideas for your restaurants that may be a menu mainstay this summer:
Umami Bumps - Many chefs have embraced fish sauce as an umami-booster for all dishes, including non-Asian ones. At Juniper in Austin, Texas, executive chef Nicholas Yanes takes things a step further by souring an Italian fish sauce called colatura di alici, adding just a few milliliters into the house-made salsa verde, a blended herb sauce. "This is a great way to enhance the entirety of a sauce or dish with just a couple of dashes," Chef Yanes says. "It adds so much depth of flavor and umami. It's a beautiful thing." For us here in Texas new options for the staples of hot sauce and chips are popular additions. Keeping bean dip as the Texas Hummus is total intrigue at best for travelers from all over who don't understand Texas cuisine anyway.
Marilyn Schlossbach, chef/owner of the eponymous restaurant group that operates Langosta Lounge, Labrador Lounge, A.P.Y.C., Pop's Garage, and Russell & Bette's in New Jersey, makes her own turmeric oil and sea salt to bump up the umami factor in different dishes. The flavors are the base for sautes, roasted vegetables, dressings and create quite the spicy element for the adventurous.
How about a new oil infused then reduced with lemongrass and lavender and then added to butters, salads and other veggie styled dishes. Or for intrigue; using sorghum syrup flavorings with vanilla for bumping up textures and tastes in pastas, cavatelli, huitlacoche and shrimps.
Sweet Tastes and Textures - How about a new twist on a classic Indian pudding made with roasted pumpkins served during Colonial times. These new tastes are new options in the Northeast.
Acid Rush - Chef Yuzu blends the Japanese condiment made from salt-fermented fresh chilies and yuzu juice for a rush unlike no other. Chicago chefs have a kampachi nigiri and tops the sushi pieces with toasted genmai rice for extra crunch. Chef Zimmerman of Sepia adds the seasoning to brighten up a rich corn pudding, balanced out by caramelized corn and crunchy jicama.
Looking for Creative American Cuisine? Why not get back to your basics this summer. Join with us and plan ahead to purchase the featured summer treats and new restaurant equipment, or used restaurant equipment you need to make it happen. Beverage ware for those new specialty drinks, bar food serving options, and simply elegant presentations in dinnerware are all found at all 3 locations for your convenience. Foodservice trends must match the cuisine and will assure the latest trends can be found and tasted like never before.
Call us today at any of our 3 locations in Texas: 1718 West Main Street • Grand Prairie, Texas 75050 • 972-642-0513, 12922 Hempstead Hwy • Houston, Texas 77040 • 713-690-1231, 2100 E Union Bower Road • Irving, Texas 75061 • 972-579-4612.
Whether you need to buy or sell one piece, or the contents of an entire restaurant, Main Auction Services is your resource for late-model restaurant, bakery and bar equipment. Call today to speak with a restaurant equipment specialists.