Want to sell or consign your equipment?
Call us and learn how!
Se Habla Español
Dallas:
972-642-0513
---
Arlington:
682-252-4020
---
Irving:
972-579-4612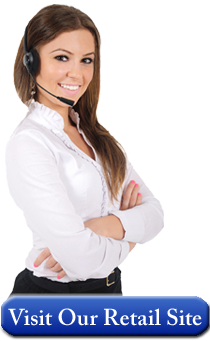 A Few Days Till NAFEM Show 2017
Energy. Enlightenment.
Only a few more days till The Nafem Show in Orlando. If you haven't registered then there is still time. It's true in our world, restaurants nationwide are in the business of food prep, cooking, storage and service. If you are a businessperson this must comes first. And with 500+ equipment and supplies manufacturers, innovative trend galleries and priceless networking opportunities, you'll find the inspiration you need to keep your customers coming back for more by attending the NAEFM Show 2017. There is nothing like receiving a fresh point of view on business success.
Main Auction Services invites you again to consider joining more than 500 restaurant equipment manufacturers, and foodservice industry professional in Orlando Florida for the 2017 Nafem Show.
Foodservice Industry nationwide believes there's no show like it on earth. NAFEM 2017 the Industry-leading show, offers a world of possibilities for foodservice operators – including 500+ equipment and supplies exhibitors.
Registration is open for The NAFEM Show 2017, the world's leading biennial experience of innovative foodservice equipment and supplies for food prep, cooking, storage and table service from 500+ manufacturers. The NAFEM Show 2017 takes place Feb. 9-11, 2017, at the Orange County Convention Center, Orlando, Fla.
"At The NAFEM Show, attendees can expect a world where the business of foodservice equipment and supplies comes first," says Kevin Fink, CFSP, NAFEM president, and executive vice president, Ali Group Foodservice Equipment. "Our attendees face the ongoing challenge of serving others while running a solid, profitable operation. The products and networking opportunities at The NAFEM Show have the power to refocus their energy on the things that matter – from happy diners to bigger cost savings."
One of the main highlights of this years NAFEM Show is WHAT'S HOT! WHAT'S COOL!®, a new product gallery that showcases some of the most recent and industry-disrupting equipment and technologies. Past WHAT'S HOT! WHAT'S COOL! innovations have included equipment and supplies that enable social responsibility, global food trends, health and wellness, foodservice productivity, and more.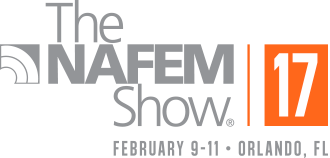 We invite all foodservice companies to attend. Attendance is open to anyone in foodservice management and operations in a variety of industries including business and industry; C-store/grocery; concession, dealers and distributors, education, government, healthcare, kitchen design/MAS consultants, restaurant, travel/lodging, and more.
Early bird pricing is available until Jan. 15, 2017. The Kick-Off Party, Wednesday, Feb. 8, features live music, food and drink, and networking opportunities. For the After-Show Party, Saturday, Feb. 11, you can expect more food and fun, plus a big-name performer. Past After-Show Party acts include Zac Brown Band and Jimmy Buffet. The entertainment is announced in the fall, but you can sign up for The NAFEM Show updates to hear about it first.
Attendees also are eligible for The NAFEM Show Scholarship Program: $500 to offset travel expenses, plus free registration. Registration deadline for the Scholarship Program is Jan. 31, 2017. NAFEM Show 2017
Whether you need to buy or sell one piece, or the contents of an entire restaurant, Main Auction Services is your resource for late-model restaurant, bakery and bar equipment. Call today to speak with a restaurant equipment specialists. Used Restaurant Equipment For Sale, Restaurant Equipment For Sale, and Restaurant Equipment Auctions, Main Auctions Restaurant Equippers Are Here To Serve You

1718 West Main Street • Grand Prairie, Texas 75050 • 972-642-0513
12922 Hempstead Hwy • Houston, Texas 77040 • 713-690-1231