Want to sell or consign your equipment?
Call us and learn how!
Se Habla Español
Dallas:
972-642-0513
---
Arlington:
682-252-4020
---
Irving:
972-579-4612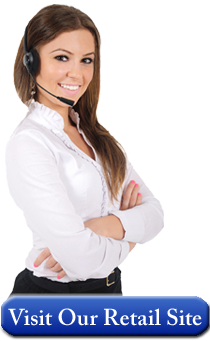 Protect Your Point Of Sale Systems
Cyber Wars On POS Systems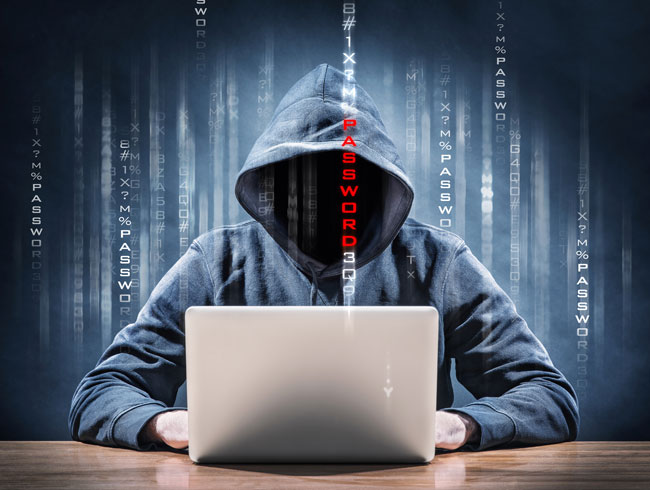 Hacks & Breaches Have Exposed Point-Of-Sale Systems Weaknesses
All over the country, in privately owned and franchise restaurants, there are reports of these hacks and breaches in systems. Main Auction Services understands the necessity to do anything you can to protect your customers and their data. The bottom line is all your hard work to gain market-share could be compromised in a flash if you don't take time to analyze, protect, and put policies in place to keep hackers out now.
Are you aware that insufficient security with existing POS providers out there may put your customer's credit card data at risk? If not, you are already in trouble. You can no longer remain ignorant about POS security. Weak passwords and credentials are some of the most common way hackers are gaining access to POS systems nationwide, and it's time for you to take matters into your own hand by implementing and securing that data ASAP.
We Are In A Cyber War. Unfortunately it is a reality. There was a time when you could say we will address that next quarter maybe, but now it's not possible to wait to take action. Credit card fraud, compromised debit cards, and data breaches are a fact of life in today's world of technology. Repeated compromises have shed new light on the way franchised restaurant operators; both large and small, handle point of sale systems and how they protect their credit card data.
In some cases, the 3rd party software providers are at fault. In other cases criminals stole credentials of workers employed by POS providers and then used those credentials to gain access to POS systems. In additional cases, magnetic strip readers were installed on the card readers to gain access to information and then sold said information on the black market. Often, hackers simply hack the 3rd party software providers within the systems. There are so many ways now to make it happen, the real focus needs to be on what do you need to do. When national food chains like Wendy's and Chipolte are hacked, you need to be realistic that it can happen to you, it's just a matter of when will it happen if you don't safeguard or buy new ways to process incoming revenue. Be aware you could be at risk and take action now.
"It happens a lot," said Joe Schorr, director of advanced security solutions at Bomgar, a computer security company. "It's one of the main attack vectors to get into an environment. The company, whether it's a hospital or a fast-food restaurant or a bank, even if they have their act together, they're at the mercy of whether their vendors have their act together. "The security posture of the vendor may be really, really weak."
How hackers attack has changed in the last year. Bomgar says an average of 89 vendors access company networks every week. A frightening thought really. Darren Guccione, CEO of Keeper Security Inc., said that 63 percent of all cyber attacks are due to weak passwords or poor password management. As more company's close those doors, they believe that it is still the number 1 casualty in allowing these types of attacks.
Having a single point-of-sale system is easier to defend than one that is more complex. You should never have more than one POS system in your chain. Retailers' POS systems are like a central nervous system, every food service entity must have a way for patrons to pay. With franchises and small chains alike, each store is a node in that system. Hackers try to install malware onto the centralized system to gain access to the POS terminals. That's where they can then intercept credit card information as it is swiped in most cases. Opinions are growing that attacks of this type may grow because malware is so pervasive and doesn't discriminate between one POS and another. While some franchise stores are adding to the problems by purchasing low cost solutions, this can actually make it more difficult to stop breaches and investigate them. Weaker protocols is not the answer.
As it is, many franchised systems are moving toward a single point-of-sale system. Increasing demands for more technology inside restaurants, such as mobile ordering and payment, loyalty and kiosks, and on line apps, have led many franchisors to conclude that it would be easier to add these features with a single system. Franchisees might not have the resources to vet a POS provider, or some of the systems they're purchasing might not be designed with security top of mind are still concerns. But in the long term, a system like Aloha POS, which has not been compromised, may be a better way to go.
It is reported that Wendy's is currently moving from multiple POS providers to a single system. The company hopes to install its Aloha point-of-sale system at all restaurants by the end of the year. Other chains, like Popeyes Louisiana Kitchen and Pizza Hut, are working toward a single point-of-sale system as well. If you are a chain, even a small chain, close risk by having corporate install one system across the board. Multiple systems is asking for trouble. Once hackers get in, it may be harder to keep them out. Remember also as a franchise, you should never allow integration's of any type outside a centralized control group. There is too much risk to your brand to allow that kind of exposure.
Remember too, once compromised it's a race against time to get the hackers out. And while you are trying to get them out, they are still stealing your information. Malware is very difficult to detect. You must face the reality that hackers are getting more complex and sophisticated with each day that passes. Make no mistake, we are in a cyber war, on multiple fronts. Best advice is to work hard to protect passwords and ensure third party providers are taking steps to protect credentials. Fewer systems with visibility to the internet means fewer attacks. What should your focus be? You and your company need to be protecting your patrons credit cards and data, after all it's what criminals want the most.
We live in a different world these days. Our opinion; worrying about stealing a recipe to start another restaurant like yours isn't the most important issue out there anymore. Stealing patrons data can bankrupt your brand and keep business from coming inside to dine. It's so easy to sell information on the black market and it's all about keeping your patrons safe from compromise. Spending money to support protection for your dining patrons means you will keep them coming back for the food and experience they have when they dine. Spend the extra dollars and hire a professional on your team to keep hackers out. Customers will thank you by returning time after time and bringing their family and friends.
Main Auction Services wants to be the restaurant store you think of first for all your restaurant equipment needs. Main Auction Services has facilities in Dallas, TX and Houston, TX. For more information about upcoming sales please call 972-642-0513 (Dallas), 972-579-4612 (Irving) or 713-690-1231 (Houston).
Main Auction Services provides services throughout the state of Texas, including Austin and San Antonio.